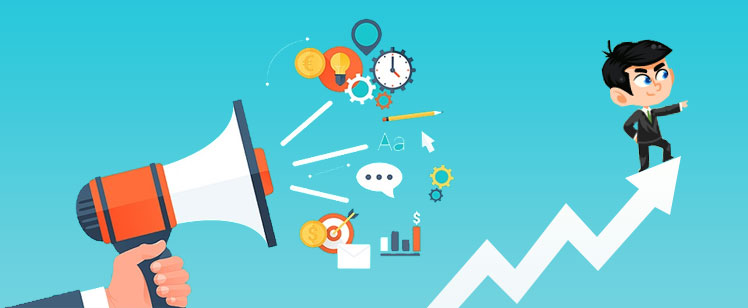 Influencer marketing represents the advanced evolution of traditional endorsement and testimonial advertising practices. The process here revolves around connecting a brand with the target potential customers, especially on social media platforms. The influencers here first initiate conversations by demonstrating their expertise over a specific product or service and empathize with the audience to win over their confidence. There have been many influencers who have gained popularity in a short period. Some of the famous names are Julie Sarinana, who is a fashion blogger and is known for her creative outlet. She has been named in the top 25 Instagram followers and has more than 4.6 million followers. Janni Olsson Deler is another influencer who is a lifestyle blogger with around 1.3 million followers.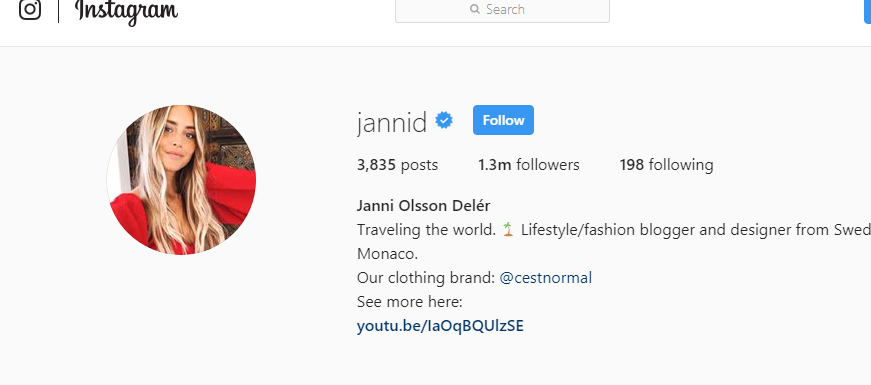 The Changing Process
The buying journey has changed. Before consumers were easily trusting the word of mouth publicity, but with changing times and access to a broader range of options, people are favoring the opinion, feedbacks, and reviews of different influencers. Not only these people have expertise in their fields but have knowledge in other niche fields, making followers admire and follow them.
Some of the Tactics to use in Influencer Marketing are:
1. Working with Influencer which your Audience will Listen to: You should work only with those influencers which your specific audience will listen to. Analyze your audience needs, which influencer they follow, etc. With the help of this information, you can approach that influencer to work with your brand.
There are thousands of influencers whom you can reach, but you have to choose the right one for your brand to direct your marketing campaign on the right path. The influencers have the expertise to promote your product in a subtle way making it a spontaneous one.
Finding an authentic voice for your brand can be difficult but not impossible. An influencer makes it look easy with the right promotional skills and reaching a broader range of audience.
2. Product Launches with the Influencer: Brands have been collaborating with influencers for ages, but exclusive launching and positioning of the products with an influencer can bring a massive difference to your brand. You will get broader exposure; as a larger audience becomes aware of your product, they will be motivated to purchase your product in the later stage.
3. Encouraging Creativity of the Influencer: Influencer marketing is one of the magical processes which can bring surprising results for your organization. So, as a marketer, you should encourage the creativity of the influencer. It is also beneficial for you as it will save time and effort in brainstorming new and creative ideas. As per a study by Crowdtap, almost 76% of the influencers want to work with brands that provide them the required creative freedom.
Creativity is one thing which should not be suppressed, and in the case of influencer, one should let it flow freely to develop the best tactic for attracting the right audience.
4. Collaborating for Longer Associations: An effective and efficient collaboration is necessary for driving the best business results. Finding an influencer who can be great brand ambassadors for your organization on a long-term basis is one of the successful tactics of influencer marketing. Some of the good examples are Johnson & Johnson. The company collaborated with the influencer Joy Cho for over three years. She proved to be a successful influencer for the brand and promoted their band-aid on Instagram. The Oh Joy brand has more than 58K Instagram followers which helped J&J to reach a larger audience.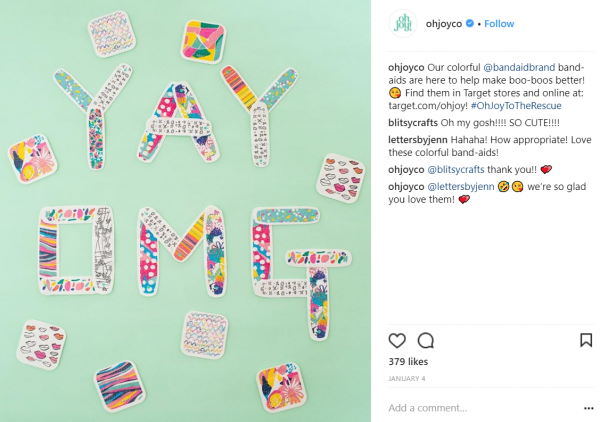 Source: Shanebarker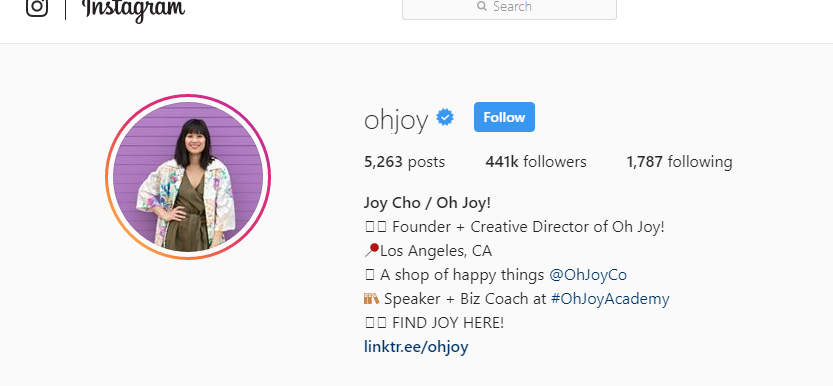 5. Building a Marketing Strategy revolving around Influencer: The influencer trend will continue to grow in the coming years, so you should start building the strategy revolving around the influencer.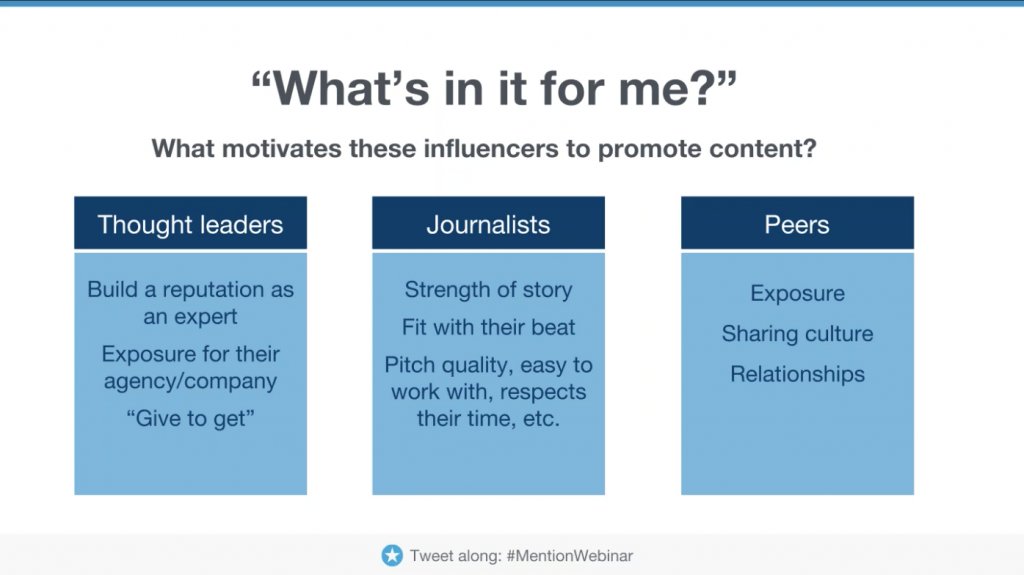 Source: Socialmediatoday
Every influencer, before promoting any product or service, want to know how the brand will help them to grow professionally. They want the answer" what's in it for me?"
As they have a huge number of followers, reputation building is one step which they do not want to miss at any stage. With every project, they keep going their passion for growing individually and professionally.
6. Finding and Leveraging the Niche Influencers: Niche influencers are rare to find and approach. Most of them pitch for high-value and niche products which they think can bring value to their service. This should be planned with a proper approach as a mismatch between your brand, audience, and influencer can result in a negative experience for all of them.
BuzzStream Discovery is a search engine for the influencers that's free when it is in beta. This can be used to find collaborators and have a first-hand experience of the audience size and engagement level. You can even find the style of content they are creating.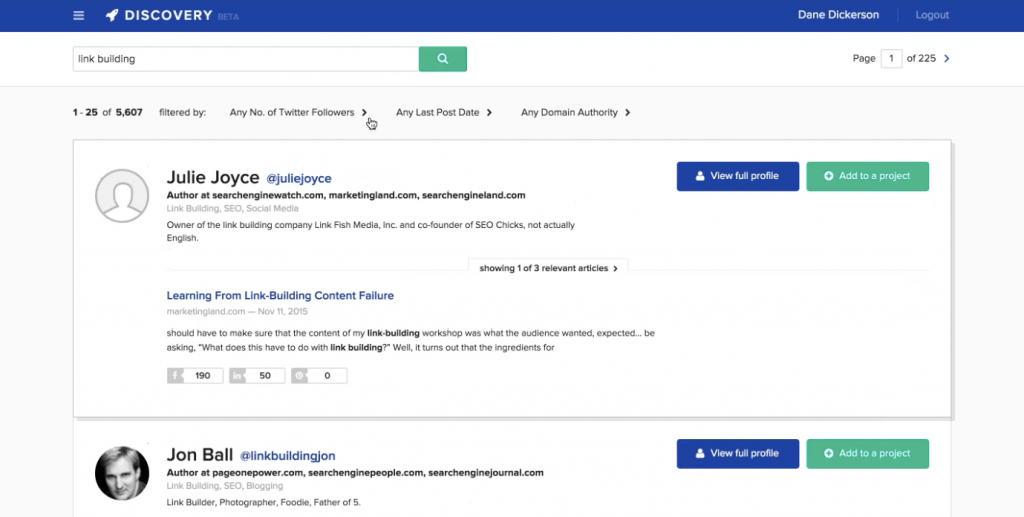 Source: Socialmediatoday
7. Monitoring the Campaigns: You should use the right tools to make your influencer marketing successful. This is because almost 78% of the marketers find it hard for determining the ROI of their influencer campaigns and it can be made easy with the right tools such as TapInfluence via which you get the complete overview of the campaign ROI. There is also detailed information about the influencers whose niche service entirely aligns with your brand.
8. Leveraging with the Micro-influencers: There is a category of influencers who have less number of engaged followers. They are called the micro-influencers. As per a research, it was found that almost 82% of the users want to follow a micro-influencer recommendation.
These influencers are the ones who have a stronger connection with their audience due to the limited number of followers. This makes the audience to trust their influencer. Micro-influencers are also cost-effective, and the majority of them charge less than $500 per Instagram post.
By leveraging the collaborations with micro-influencer you can efficiently engage with your target audience. This is one of the winning tactics, which makes your brand visible to a broader audience within a limited budget.
Conclusion

:
Influencer marketing is hugely successful, as it initiates a new realm of human-to-human connection with brands, and with endless networked individuals. As almost all the influencers have active participation in online conversation and are passionate about their service; they make your brand visible to the rest of the world with the unique promotion of the service.
2019 will be the huge year for influencer marketing, as many brands would implement this strategy to influence the purchase decision of a customer. With credibility, authenticity, and trust reigning supreme in influencer marketing, the leaders in this space have to educate the audience with industry practices, knowledge, and crucial facts.