CFO Email List and Mailing List
Initially viewed as merely a financial overseer and risk analyst, the CFO (Chief Financial Officer) today plays a critical role in shaping their company's strategy and business operations. In fact, given their extensive role in financial services, most CFOs are now directly in charge of procurement as well as a multitude of other financial responsibilities. The role of the CFO often evolves according to the changing macroeconomic conditions of global markets. Targeting CFOs is also an excellent way to win new contracts to fulfill a particular company requirement since they wield considerable influence when it comes to large purchasing decisions. However, CFOs are busy folks and usually will only have the time to assimilate the information that is essential to their decisions.
Email Lists are a great way to reach out to thousands of top executives almost simultaneously, with tailored marketing material. When you work with Thomson Data, you can reach the thousands of CFOs scattered across the country, in different industries and states. Our CFO Email List is incomparable in terms of coverage and segmentation and is organized into different selects. We provide pre-verified, reliable, and most recent updated email database. It makes a huge difference to your campaigns and generates excellent ROI for your firm. Avail our CFO Mailing List to market your product to a Chief Financial Officer in the area of your interest. And, increase your conversion rate through Email Marketing, Online Marketing, Tele-Marketing, and Direct Marketing Campaigns.
Customize Your CFO Email List Based On:
| | | |
| --- | --- | --- |
| CFO's First Name | CFO's Last Name | CFO's Company Name |
| CFO's Physical Address | Zip Code | Web Address |
| CFO's Email Address | CFO's Phone Number | CEO's Fax Number |
| CFO's Contact Title | Industry Type | Revenue |
| SIC Code | NAICS Code | And More! |
Benefits that Empower You
Is Your CFO Email List Reliable and Accurate?
"Yes, the data we offer in our CFO Mailing List is trustworthy and legitimate. We collate the data from multiple reliable sources to provide you with such authenticity. It comes with more than 95% accuracy and deliverability rate and complies with the data protection laws such as GDPR and Anti-Spam. We update our CFO Email List regularly and thereby you can reach the CFO's from various parts of the world with the highest response rate."

Thomson Data helped Experian complete a deal that was painstakingly difficult but yet a genuine necessity.

Thomson Data has helped SugarCRM to strategically align marketing capabilities and by leading company's initial success.

Thomson Data fast tracks sales for Taurus by targeting IT decision makers with multi-channel marketing.
Make New Connections Right Away with CFO Email List
We, at Thomson Data, provide you with the result-driven contact database of leading global CFO's from various industries. It consists of Finance, Telecommunication, Manufacturing, Healthcare, Technology, Real Estate, Automobiles, Oil and Gas, Pharmaceuticals, Travel, and more. We help you connect with the right potential customers with customization option. Our CFO Mailing List tailored to your marketing efforts and business needs is a perfect choice for generating valuable and sales-ready quality leads. We are confident about our contact lists as we provide more than 95% accuracy and deliverability rate. It supplies exactly what you need to perform successful marketing activities.
Our Chief Financial Officer Email List includes everything from job titles to phone numbers and addresses. So if your plan includes execution of various promotional campaigns, you will have all the essential B2B contact records to reach highly skilled decision-makers. Besides, this supreme, human-verified list of CFO's helps you network with these top professionals from various parts of the world. The regions include the USA, UK, Europe, Africa, North America, South America, Russia, Asia, and others. To provide you with a comprehensive list, our team collects and maintains the data from several trustworthy public sources. Government records, magazine subscriptions, yellow pages, conferences, and newsletters are some of such reliable sources.
At Thomson Data, we pledge to meet and exceed all your executive mailing requirements. Contact us today! You can either dial +1-800-385-8221 or email us at sales@thomsondata.com to learn more about our CFO Email Database.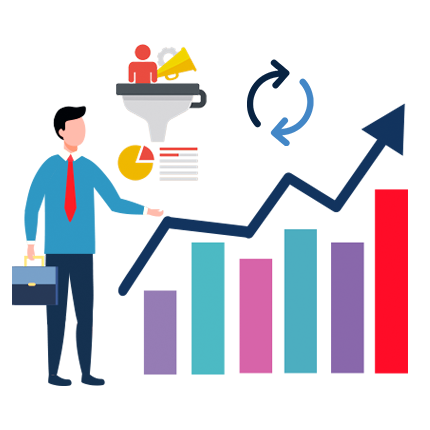 Let us help you reach your full potential
Other C-level Executives Email List:

---