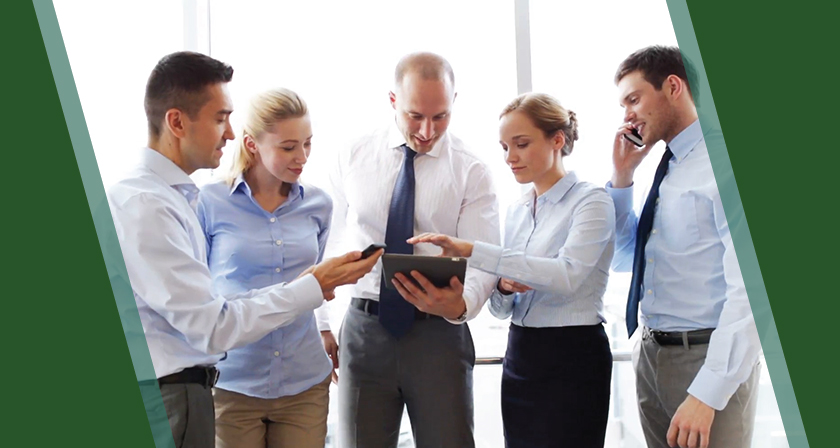 We Are an Enthusiastic Team
In the year 2010, Thomson Data embarked on a mission to achieve the highest service excellence. The observed formula at the heart of our framework is the unabated commitment to promises as we inch towards the goal. Today, we attribute our success to a team of professionals and evolving business standards that we regularly scrutinize and endorse. It encourages our team to take newer challenges as we continue to earn customers from every prospect. Now, Thomson Data is a member of the Direct Marketing Association (DMA) and is proud to express its commitment towards responsible data-driven marketing. With an exclusive focus on improving the marketability of our business data, we strive to offer optimum quality services before and after sales.
Our Mission Aligned to Meet Business Goals
As a modern company, Thomson Data fosters the client's business performance and are deeply involved in fine-tuning ideas and protocol to shape the well-organized path to objectives. With 150+ data scientists, and state of the art facilities in the US, the UK, North America, Canada, Australia, the Middle East, Europe, South Africa, and Asia, Thomson Data is expanding its global presence to favor client's interest and to offer timely services with no hassle. As we converge upon various business challenges, we offer custom B2B solutions for your sales and marketing needs.
It's Our Way to Help You
Thomson Data's inventory is well stocked with leading business technology platforms to build a database and to ensure unfluctuating control over nitty-gritty processes to offer a quick turnaround. We deliver high-quality business data by keeping it up-to-date at regular intervals to guarantee unvarying performance. Thomson Data's list accumulation is based on benchmarks such as location, industry, title, and other popular fields. The top-notch feature of our services is the data quality that enhances the retention rate. Our team of seasoned strategists otherwise identified as growth hackers' focus on building high-quality relationships in vertical markets. In today's world, building business relationships isn't simple, but as we shore up support from customers, it inspires our team to raise the stakes at every incline.
We Follow these Values to Unleash Triumph
Novelty
Experimenting and delivering new solution for business needs
Integrity
Advocating and following high principles for desirable outcome
Quality
Offering and maintaining quality service consistently
Authority
Planning and working towards brand achievement
Diversity
Sustaining a diverse and inclusive culture in the team
Accountability
Keeping the promises and commitment to gain customer trust
A Right Place for Your Data Needs
Thomson Data upholds its reputation due to its outstanding commitment to promises. 27% of B2B marketers in the US are already using our data solutions. This long list of clientele is a facet of quality services delivered by Thomson Data. Our experienced data scientists work closely with the clients to provide such exceptional service.
We are also into various data services that are specifically designed to meet the business requirements. It helps firms to manage their data efficiently and boost revenue.
Well-Designed Solution for your Data Hassles
Thomson Data offers a plethora of B2B data solutions that address most of the pertinent marketing challenges across various industries in the globe. We use the best of our resources in serving our clients to flawlessly execute the multi-channel marketing strategies.
Location Targeting
IP address, ZIP, City, State, Country, and more
Demographic Targeting
Name, Age, Gender, Income, Company Name, Job Title, and more
Technology Tracking
Technologies used within the companies, its type, version, and more
Social Integration
Reaching the prospects on the common social media platform -Facebook, Twitter, and more
Greater Optimization
Using cutting-edge, and specialized technologies to track and optimize the performance
Improved Connectivity
Build a long-term relationship with clients by consistently providing quality data
Assured Campaign Success
Reaching the right prospects by segmenting the data based on 75+ selects
On-time Delivery
Takes 2-5 business days as it undergoes the re-verification process before delivering
Customer Support
Readily available for customers in need of help or support via live chat and call

Success Stories Speaks for Our Reliability
Let us help you reach your full potential