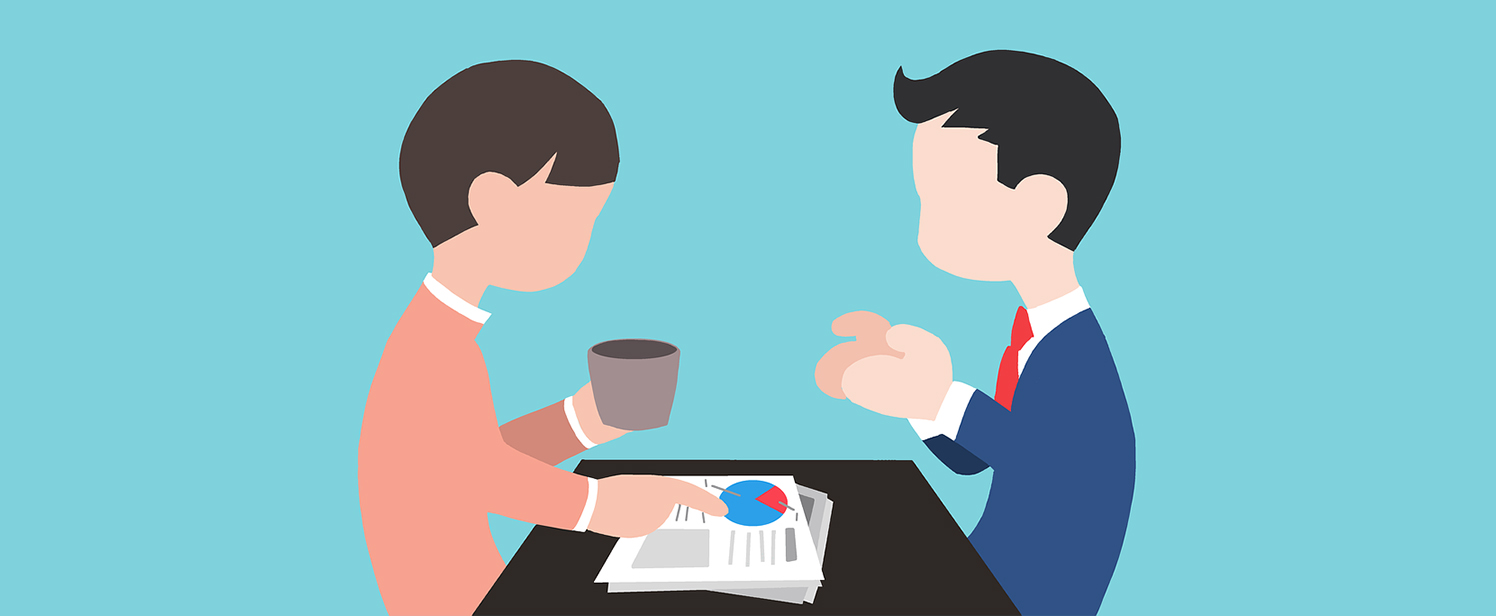 As customers are the heart of any business, their satisfaction should have higher priority than any other factors. According to Walker study, 86% of the customers are said to pay more for better customer service. That is, by 2020, the customer happiness will be the key brand differentiator in the world.
To see a happy face on the clients, one should get the kind of satisfaction they deserve. Similarly, to be the best marketer, one must master the kind words. If clients like the way you interact with them, they may do business with you and recommend your service to others.
Apart from this, there are various aspects one should deal with to make their loyal patrons smile. It requires in-depth knowledge about the client's data to provide them with the best service. Though it consumes more time and energy, it is worth the effort.
No matter what business you are into, you can go through the tips mentioned below and implement them to get a better result.
1. Initiate Different Ways Of Communication
Customers come to you with the different problems. The organization must deal with those problems in multiple ways. One should have all the necessary tools to solve both the big as well as small issues successfully. They should provide various modes of communication such as live chat, email, phone, etc., to discuss the topic efficiently. It is highly advisable not to keep the prospect wait for a long time. It will not only annoy them, but you may also lose the business with them.
2. Practice Clear And Positive Communication
As mentioned earlier, the best marketers must always master kind words. The way they interact with the clients should be clean and understandable. One should avoid using aggressive words, jargons or slangs. Do not confuse the customers whenever they approach you with the problems.  Usage of more straightforward sentences will help them understand better. Try to be friendly and have a casual talk if possible. Make use of positive and apologizing statements if you cannot reach their demand. Eliminate the negative words in your sentences which may have a drastic effect on their emotions.
3. Solve Customer Problems Immediately
Whenever a client approaches you with any issue, it is the responsibility of the company to act on it immediately. They should maintain a separate group of people to handle the different problems. It helps in solving the problem quickly and effectively. Try to avoid discussing in the next meeting or filing the issue for later. The time taken to resolve any subject will have a direct impact on the business growth. So, give more importance to customer gratification from the start.
4. Send Acknowledgment To The Customer
Once you receive any complaint from the patron through web, email or phone, the organization must send an acknowledgment of the case. In many instances, the companies fail to address this in the beginning. It keeps the clients worried, and they may go after other solution providers. To avoid all such incidences, you must immediately send them an acknowledgment along with contact person information and case number. It gives them an indication that the support team recorded their request and will work on it soon.
5. Make Deliverable Promises
Whenever you make a promise to your patron, try to keep it without giving any excuses. Since they always rely on your brand, you have to make it happen. Make the promises that you can execute without much effort. By delivering what you said, you can gain their trust in no much time. The customer's faith is an essential factor for any business to succeed. So, do not take it for granted and drop your goals.
6. Provide Extra Service Whenever Possible
Although clients do not speak about it, the organizations must try to offer helping hands on possible occasions. Send them basic tips and tricks which may help them in a day to day life. But study their behavior pattern before proceeding with this step. For example, most of the customers will be happy to receive the money saving or generating revenue tips. Try to be their advisor and give them some extra services on the go. They will remember your effort and recommend your business to others.
7. Contact Customers Frequently
In most of the cases, the companies assume that their team meets the requirement of clients. This assumption acts as the biggest hindrance to the company's growth. If you want your business to prosper, stop assuming things and ask the customer directly. Maintain a stable contact with them and verify their needs. One can also conduct surveys to gather more information from them. Their feedback will help you in retaining the loyal patrons and even plan the future endeavors.
8. Remind Customers About Previous Interactions
Do not be quiet once you meet the client's requirement. You need to remind them about their previous problems, the solution used by your company, and how can they avoid future complications. It is a sign of appreciation which every client love to receive. The organizations must not assume that their customer remembers everything and dump the old complaints to the bin. Instead, try to keep the clients happy on a regular basis and build a strong bond.
9. Give Personalized Experiences
Every customer loves to have a personalized experience while buying any product or services. Keep this tip in mind before broadcasting your offer to every client on the way. They do not like to go after every product you showcase on your page. Utilize your client's data and artificial intelligence tools to send customized offers and solve their needs quickly. This method helps in creating a special bond with them, which can last for a lifetime.
10. Automate Few Parts Of Customer Service
The organizations with a large number of customers can make use of this tip to speed up the process. They can automate a few parts of the service while most of it remains personal. Automation can include FAQs, support documents, manuals, videos or screenshots of previously solved issues. This way the patrons can help themselves in resolving the upcoming problems in your services or products. It gives your team more time to provide better service to the customers.
11. Thank Your Customer
The organizations must do some homework for their loyal clients. They should find every possible opportunity to send them gratitude. Be it a birthday wish or a simple good day wishes; one must not forget to thank the customer whenever possible. They can also gift them on special occasions, send handwritten notes or any reasonable offers on the product to keep them engaged in your activities. The marketers can follow many such different methods to maintain the loyalty of the patrons.
12. Keep Track Of Your Performance
It is a good practice to keep track of your team performance. It helps you in reviewing where you went wrong and vice versa. The team needs to maintain complete data about their effort to follow this tip. One can improve their skill meaningfully with this approach. With the help of the previous record, they can make wise decisions instead of following their instincts. This method helps in the improvement of service satisfaction ratings and gain rich customer experience.
The list keeps growing, as clients come with new expectations and problems every time. So, it is the job of the organization to track the behavior model of their clients and make changes in the service they provide. Follow these steps and be sure to give a good taste in the customer's life. As quoted by Ann Handley, make the customer the hero of your story. Treat them well and build a long-lasting relationship.
Try to create a positive impression on the customer whenever possible. Better late than never. Use these tips to know your customer better and guide them on the right track.