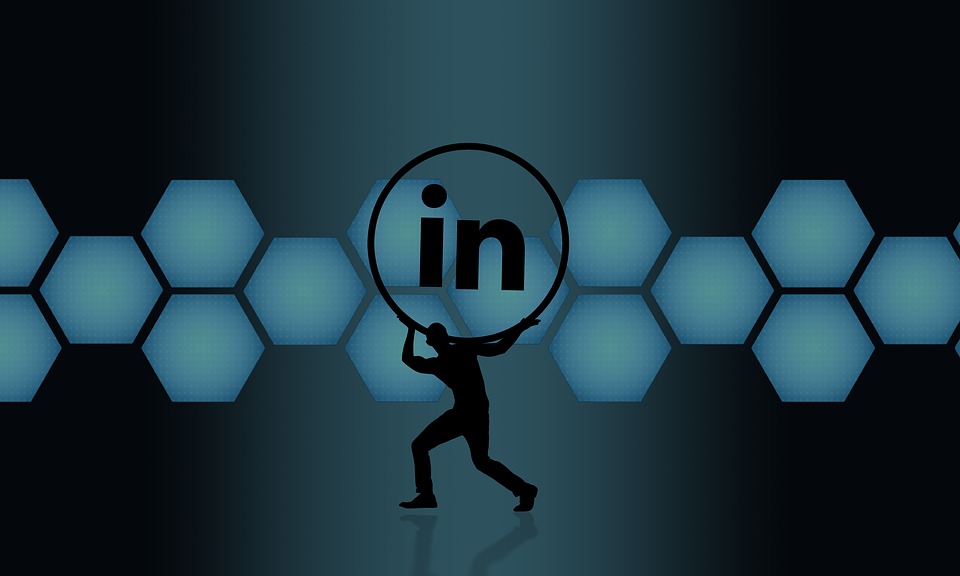 LinkedIn is an ideal channel used by businesses around to grab the attention of potential prospects worldwide. A place built for all the professionals has now become a most valued platform to execute marketing campaigns. It is said to generate more leads compared to other commonly used social media channels such as Facebook and Twitter.
With only 20 profiles in its initial days, LinkedIn took a significant leap in social media platforms by acquiring the trust of a considerable number of companies and job seekers gradually. Now it acts as a powerful B2B tool used by marketers across the globe. 63% of the marketers rated this platform as a most effective business social media kit. You can bank on this channel since it stands out as a best compared to other tools.
There are specific strategies one need to follow to leverage LinkedIn to its fullest. Let us see how these tactics add to the marketing mix and increase their target reach.
1. Use LinkedIn As A Lead Generating Page
Most of the companies use LinkedIn as a platform to boost their products and recruit employees. But, to stand tall in the market space, one needs to do more than this.
Instead of posting plain contents related to the product, try to utilize this platform in the best possible way. Let the generated content be engaging and visually impressive. Always include an appropriate and pleasing banner image because it creates a more profound imprint on customers.  Apart from the picture, the contents should also be readily understandable by the reader and intelligently convert them as a potential lead.
Other than contents related to the product, the businesses can also focus on promoting exciting offers, sponsoring new events and other activities. Make sure the materials you post should be thought-provoking and make the reader tap on see more option.
Regularly update your feed to engage the followers in your activities. It will help you to distinguish your page from any other ordinary LinkedIn pages. You can share any relevant data, statistics, infographics or blog contents in your professional profile.
Provide necessary links to any best blog, articles, Whitepapers, webinars or eBooks in your page. It helps in generating more inbound traffic where visitors may turn out to be a potential lead in future.
Leave valuable comments on the influencer's content to create exposure in your area and also gain more web traffic.
2. Reach Audiences With Showcase Page
To target the right prospects, LinkedIn offers you showcase pages where you can highlight any specific product or service. By following this segmentation strategy, you can reach the right audiences at the right time and build a loyal relationship with them. Segmentation is said to increase the conversion rate by 96%. One can easily promote the individual brand with this inbuilt feature. Follow this link to create showcase pages for your business and increase inbound traffic.
Some companies use multiple showcase pages to portray their products in the market. You can also analyze the performance of contents on each page and take a necessary action to improvise it.
Also Read: 8 Common Social Media Marketing Mistakes to Avoid
3. Find Prospects Using Advanced Search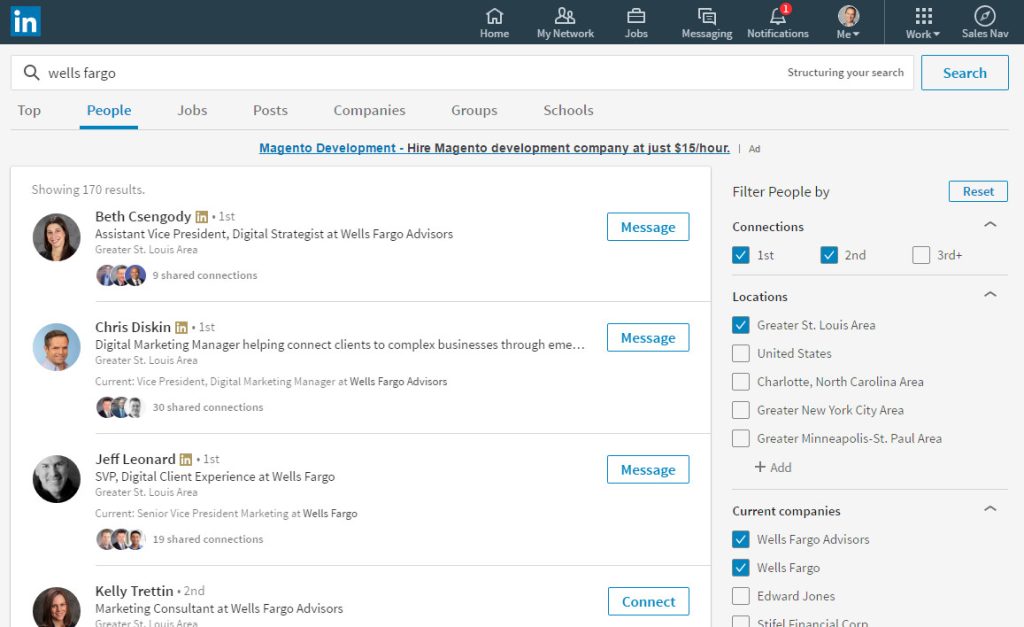 Image Source: LinkedIn
Stop worrying if prospects do not approach you. You can reach them directly using the advanced search option in LinkedIn. Instead of making use of primary search option, businesses can dig a little deeper to find advanced features in this column. Here one can find quality leads by searching based on different criteria such as location, current company, industry, past company, school, profile language, and many other advanced filters.  Once you filter the requirements, you can save the search to access these leads anytime. One can stay active in the search process with the help of saved criteria.
4. Initiate Personal Interaction With Prospects
Many business profiles found on LinkedIn make use of inbuilt tools to automate most of the task. If you follow these business tactics, you may lose some potential lead in the future. Customers always like to interact directly with the authorized person to clarify or verify their query. In such cases, marketing automation may hindrance your business growth. So, try to utilize some quality time with the buyers and speak with them about your product. Just be there whenever a customer wants to reach you through this channel.
5. Be A Part Of LinkedIn Groups
Isolating your business on the LinkedIn platform will not do any good in reaching your target. It is always preferable to choose active groups with similar interest and participate in them. Try to make yourself as a part of such groups to become more knowledgeable in your segment. This strategy also helps you to be in touch with the like-minded people around.
One can be a part of only 50 groups on the LinkedIn channel. So, businesses have to choose the group wisely before jumping into it. You can also create a group to stand out as a leader in your business sector. Here you can post discussions and speak about your brand to broaden the target reach. It helps you to connect with the right audiences in less time easily.
6. Build Loyal Relationship With Customers
As customers play an essential role in the growth of any business, every company has to maintain a loyal relationship with them. Instead of keeping them aside, you must try to involve them in your LinkedIn activities as much as possible. You can share your knowledge and also take their advice in return to improve the product value. This supportive community will make those customers remain loyal to your company and hence build a healthy relationship between them.
Conclusion
One can make use of all of the above strategies to reap the benefit of the LinkedIn platform. You can successfully convert leads to valuable customers and improve your conversation and engagement rate. Being an ideal resource for B2B marketing, it is up to the business to trace the right path in this segment. Try to utilize this channel to its best and gain more opportunities across the globe.