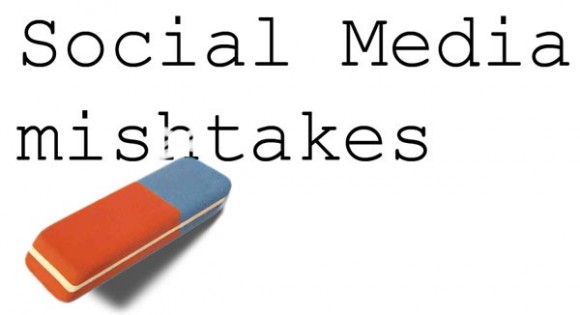 It is an universal truth. Every other person has more than one social networking account as a way to connect with more people, customers and prospects, to drive more promotions. However a poorly managed business social media campaign, can easily backfire if right measures are not put in place by key players of your organization. Thus, before you began marketing your business it is advisable to brush up on your social media skills.
So let's have a quick look at 8 most common social media marketing mistakes to avoid:
1. No proper social marketing strategy:
Time is money. Creating and maintaining several accounts would require time which equals money. Therefore proper planning with correct objectives can help you reach your goals on time.
2. Not using the right social media platforms:
Do not depend only on Facebook and Twitter. Integrate different social media platform that serves your business, objectives and tasks perfectly.
3. Keeping the wrong person in-charge:
Every site is vulnerable to hacking virus and other internet malpractices. Therefore web programmers should remain one step ahead of violators by continuously evaluating the company sites.
4. If the Content is not proofread:
All blogs, articles, posts and tweets should be professional, without any errors in spelling and grammar, though the channel is informal.
5. Not displaying your corporate branding:
Before you start using social media for your marketing, be sure to brand it carefully across all social media channels. Make sure that your company information, name, logo, are all in place.
6. If Accounts are not Linked:
If you have multiple sites make sure to install a mechanism to link them together and connect various users of these sites during the process.
7. No timely responses
Respond as soon as possible for any negative feedback or say thank you for any positive feedback and keep up your efforts to save your brand's social reputation.
8. Including negative comments about your competitors
Bashing your competition is a big no-no. Keep your business strictly to connecting with customers, networking with colleagues and sharing relevant information.
Company owners are ready to take their chances with social media, considering it is as one of the trusted mediums of standard of modern business practices. Brands that embrace the social networking phenomenon are much likelier to draw in new customers—and their money.