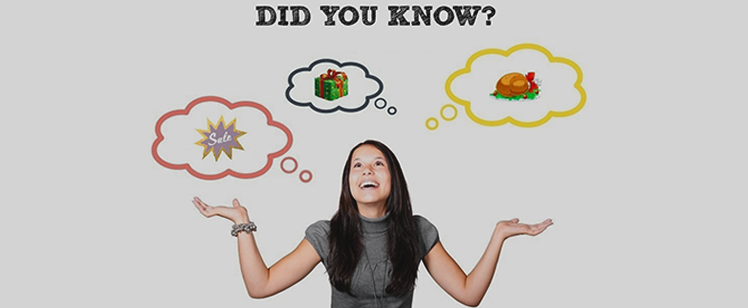 The holiday season has already begun. You like it or not; you will find crowds in every shop bargaining for the stuff they love to own. Be it Thanksgiving, Black Friday, or Cyber Monday, people get a little crazier about shopping deals. Also, marketers use this as the right opportunity to sell their stocks lying on the floor since a year. If you have ever been out to buy the stuff with a heavy discount on it, you might know what I am speaking about now.
For your surprise, millennials are the biggest shoppers in this season. Also, the 174 million people in the U.S shopped on Black Friday last year! You will find a list of such interesting facts if you go deeper into holiday marketing. You might have already heard some of the madness around this time of year. If you want to know more, read this write up further and have some fun. We have rounded up some of the exciting facts of this holiday season below.
Thanksgiving Day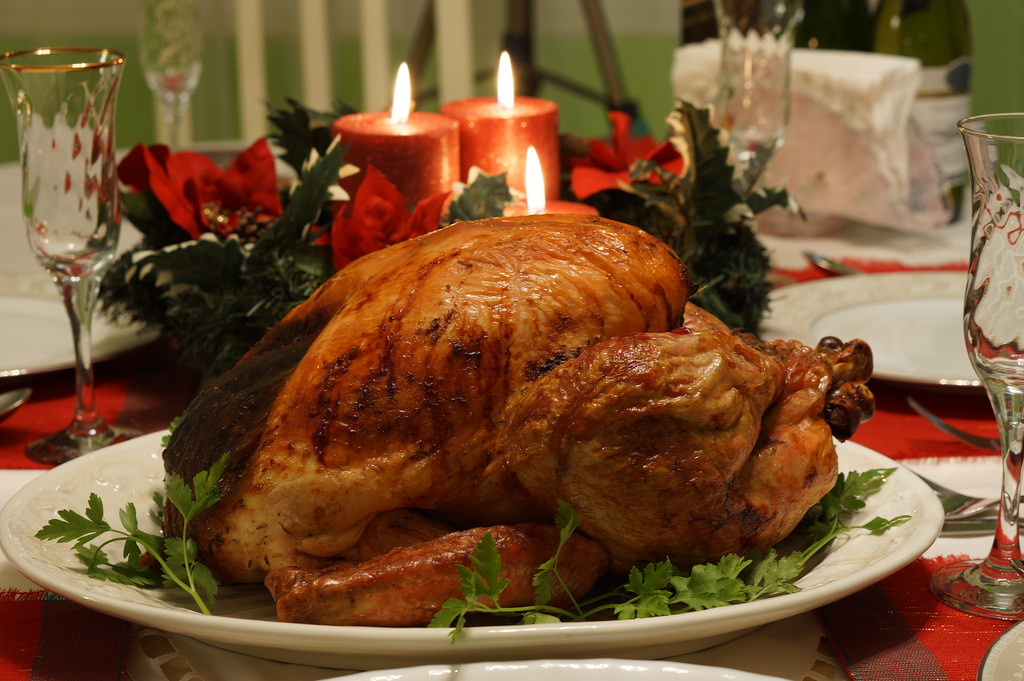 Thanksgiving took 200 years to become a national holiday. Sarah Josepha Hale, the woman who wrote the song "Mary Had a Little Lamb," asked President Lincoln to make this day as a national holiday in 1863. She campaigned for this to happen by writing letters for 17 years.
One could not find any turkey in the first Thanksgiving celebration meal! Isn't it a surprise?
The historians say Thanksgiving was a fasting day where people gave thanks by praying as well as abstaining from food. But now this fasting turned into a feast!
The records say Americans eat 46 million turkeys on each Thanksgiving Day.
The president of the U.S pardons a turkey and frees it from being used for Thanksgiving dinner. Yes, it happens every year!
This day has become the reason for TV dinners. In 1953, when TV-dinner Company Swanson had too much of leftover turkey (260 tons), a salesman asked them to slice it up and package it onto aluminum trays. It is how the first TV dinner was born!
Thanksgiving was called as Franksgiving when Franklin Roosevelt changed the Thanksgiving date from the last Thursday to the second-to-last in November. It caused public outcry, and later Congress set the original date as a legal holiday.
The tradition of football also joins with Turkey on Thanksgiving. The NFL began this Thanksgiving Classic games in the year 1920, and since then the Dallas Cowboys and Detroit Lions have held games on this day.
Thomas Jefferson canceled this day during his presidential term. People say that he called Thanksgiving Day as the ridiculous idea.
"Jingle Bells" was initially used as a Thanksgiving song. This song became such a hit that people sang it again at Christmas.
Black Friday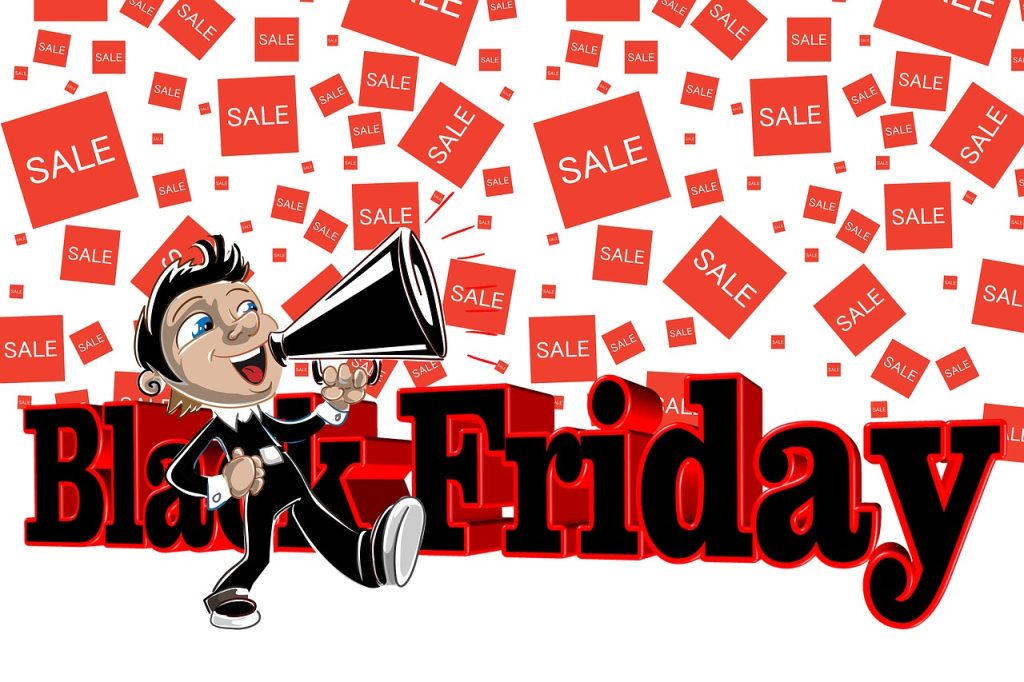 Black Friday was called as 'Big Friday' before.
Black Friday is Philadelphia slang. Philadelphia cops used this term when they were frustrated with the traffic and smog which was caused by the shoppers.
This day is also the 'Busiest Day of the Year' for all the Plumbers. They were asked to clean up after guests mess with the system.
Not everyone goes out to shop on this day. Most of them stay at home and buy the products online.
Black Friday is deadly too. According to Black Friday Death Count reports, you can see 98 injuries and seven deaths in the past ten years.
Proceed with caution because some reports show that manufacturers provide low-quality goods on this day with heavy discounts.
On average, shoppers are said to wait 2.5 hours in line for the exciting deals on Black Friday.
The tradition of Black Friday was broke by Walmart in 2011. They opened their store on the evening of Thanksgiving Day. It is why people refer this day as 'Grey Thursday.'
Black Friday was not the busiest shopping day of the year until 2001. Till then, it was Saturday before Christmas known for shopping.
Now it is an international affair. That is, people in Canada, Brazil, UK, India, France, Norway, and many more follow this as a part of their shopping tradition.
Also Read: From Halloween to Christmas: Holiday Marketing Ideas for B2B Industry
Cyber Monday
Did you know the traditional difference between Black Friday and Cyber Monday? Black Friday is a physical event whereas Cyber Monday is digital. However, it is not the same now.
2016 was the biggest Cyber Monday in the history. With a 17% year-over-year increase, it has hit $1.7 billion in online spending.
Cyber Monday also benefits social media managers. In 2016, referral traffic on Facebook for top retailers increased 240% compared to other Mondays on average.
In the previous years, the average amount spent by the person online on Thanksgiving weekend was $172.42. However, the online shopper on average paid $194.46 on Monday which is nearly 13% higher comparatively.
In 2016, mobile visits surpassed desktop visits for the first time. According to Adobe reports, 53% of shopper used their mobile phones whereas 47% used their desktop on this day.
But, you can see the highest number of purchases on the desktop compared to mobile devices. The Adobe reports found that 65% of purchases were on the desktop and 35% on mobile.
Amazon is the successful online store which earns more than 48 billion each year in the U.S.
Cyber Monday is considered the highest online spending day in the US since 2010.
Apparel, consumer electronics, books, games, videos, as well as DVDs are the top products purchased online on this day.
Studies have proven that shopping holidays are geared more towards men than women. Most of the men claim to shop online during Cyber Monday.
Wrapping Up
Well, these are the facts you must know about these holidays. Be it any day in November; it will be an exciting day for the shoppers because of numerous deals on the products. But buyers might not have considered taking time to understand its history, sales trends, and statistics. This blog is an effort to help you with that by providing must know facts about Thanksgiving, Black Friday, and Cyber Monday. Hope you have enjoyed these details. Now, it's time for you to check the dazzling deals on your favorite products and save a few bucks.
Happy Shopping!