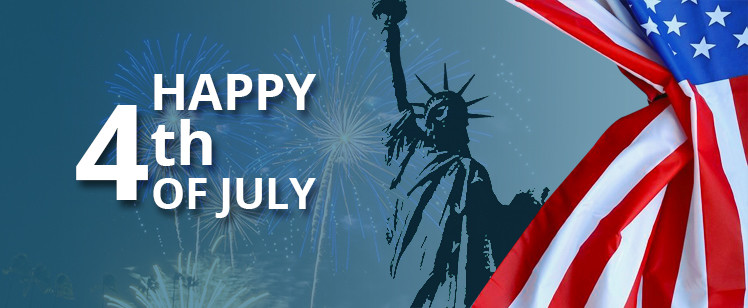 The real show begins on the Fourth of July. The local parade with hundreds of flag-waving, marching bands, colorful fireworks, and what not. It is a great excuse to stay back at home and throw a massive party or arrange a get together with family and friends. But along with that, it is also essential to know the tradition behind it or its history. To help you out with this, we have listed 10 facts about this holiday which you might not have known before.
1. The 'Declaration of Independence' was not signed on July 4th
Yes, the Continental Congress who formally voted for independence officially dated, confirmed, and approved the document on July 2nd and not on Fourth of July. John Hancock and Secretary Charles Thomson signed these earlier copies which were given to political committees and military officers. 54 delegates followed by others signed this written Declaration of Independence (dated July 4th) on August 2nd.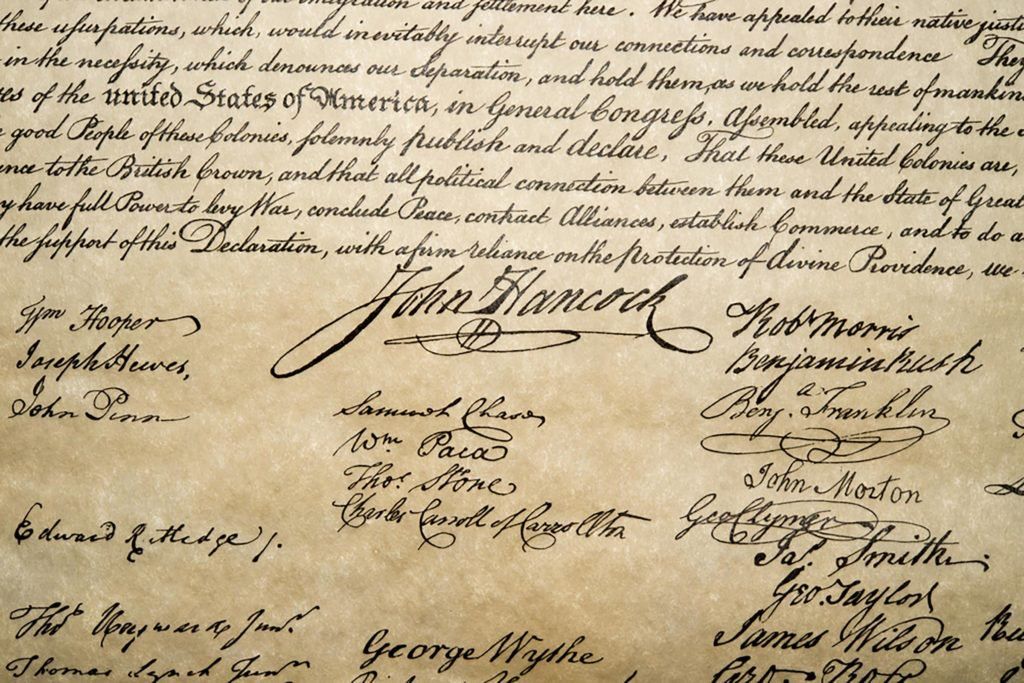 Source: Shutterstock
Hence, if you find someone stating July 4th as the day of signing the Declaration of Independence, you can prove them wrong with this fact. Tell them we are celebrating the adoption of the Declaration, and not the signing of it. It definitely makes you sound like a history buff. Beam with joy!
2. The U.S is Not the Only Nation to Celebrate Independence Day on July 4th
We know that the Fourth of July is the most uniquely and innately American of holidays. But did you also know that there is one more nation which shares the independence on the same day? Yes, thousands of miles away, on the opposite end of the Pacific, the Philippines celebrates July 4th as their day of independence. The Philippines gained its freedom from U.S. colonial control on July 4th, 1946, and that's how it became a national holiday.
However, in 1962, the country changed the day to June 12th in light of rising Filipino patriotism and bitterness toward past American colonialism. But July 4th still remains on the books as Philippine Republic Day, although the nation did not observe it widely.
3. The Fourth of July was not an Official Holiday Earlier
After the Declaration was written, people did not celebrate it for the first 15 or 20 years. On July 3rd, 1776, John Adams wrote a letter to his wife Abigail, saying, "I am apt to believe that it will be celebrated, by succeeding Generations, as the great anniversary festival. It ought to be commemorated, as the Day of Deliverance by solemn Acts of Devotion to God Almighty. It ought to be solemnized with Pomp and Parade, with Shews, Games, Sports, Guns, Bells, Bonfires and Illuminations from one End of this Continent to the other from this time forward forever more."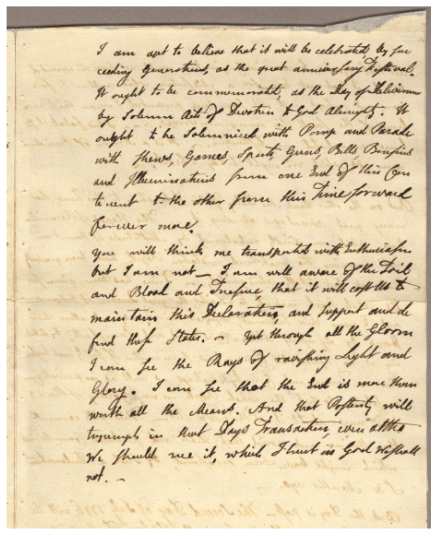 Source: Massachusetts Historical Society
Though early celebrations began the succeeding year, people did not observe it as a federal holiday until 1870. Later in 1941, it became a paid legal holiday for federal employees.
4. The First Celebration of Independence Day Was Similar to Today's
The Virginia Gazette's July 18th, 1777 issue describes how similar was the Fourth of July festivity in Philadelphia back then:
"The evening was closed with the ringing of bells, and at night there was a grand exhibition of fireworks, which began and concluded with thirteen rockets on the commons, and the city was beautifully illuminated. Everything was conducted with the greatest order and decorum, and the face of joy and gladness was universal. Thus may the 4th of July, that glorious and ever memorable day, be celebrated through America, by the sons of freedom, from age to age till time shall be no more."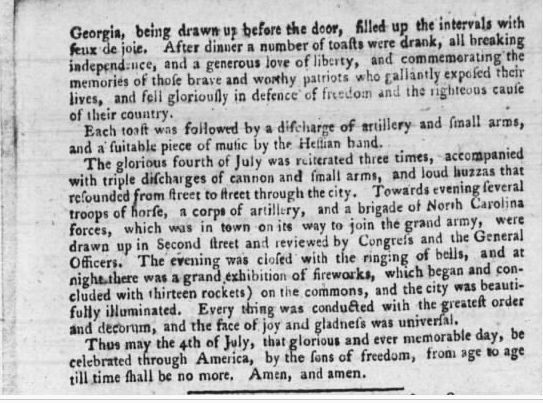 Source: The Virginia Gazette, Williamsburg, Virginia
One could even find the ships decked out in patriotic colors lining harbors. After the mock funerals and rioting of 1776, the present Independence Day celebrations have held pretty close to the customs began in 1777.
5. One President Was Born, and Three Presidents Have Died on July 4th
The 30th Commander-in-Chief, Calvin Coolidge, was the only President born on July 4th, 1872, in Plymouth Notch, Vermont. He spent half of his life in the office, serving and caring for the people of Massachusetts as well as the citizens of the United States. He followed the footsteps of the three founding fathers who passed away on his birthday. That's how he set an example for forthcoming leaders.
Thomas Jefferson, John Adams, and James Monroe are the three of our founding fathers who died on Independence Day., Jefferson and Adams died on July 4th, 1826, leaving Charles Carroll as the last signer of the Declaration of Independence fifty years after they signed it. Whereas, James Monroe is the nation's fifth president who died a few years later on July 4th, 1831.
6. July 4th is now the Biggest Hot Dog Day of the Year
Isn't it shocking to know that Americans consume approximately 150 million hot dogs on July 4th? The National Hot Dog & Sausage Council stated that this massive amount of hot dogs are sufficient to stretch from the city of Los Angeles to Washington, D.C. five times!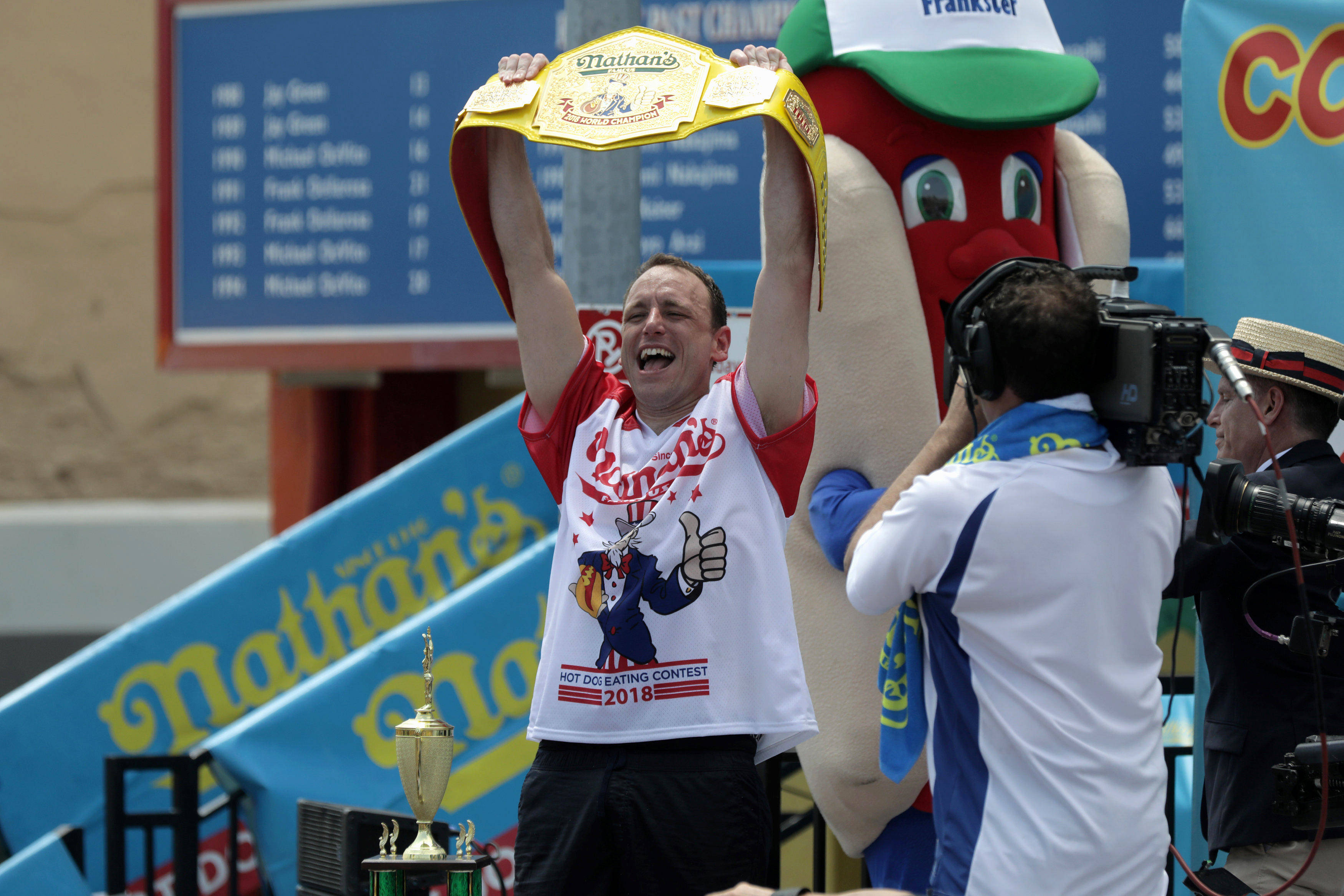 Source: CBS News
Also, you will find an exciting – Nathan's Hot Dog Eating Contest on this day. It is over a century old but still takes place on July 4th every year. Joey Chestnut holds the highest record by eating 72 hot dogs in just 10 minutes to win the coveted Mustard Belt for the 11th time.
Also Read: 10 Interesting Facts about Thanksgiving, Black Friday, and Cyber Monday You Might Not Know
7. People of New England Eat Salmon as a Tradition on the Fourth of July
You can find the tradition of eating salmon on the Fourth of July in New England although people say it might have started as a coincidence. Salmon was in abundance in rivers throughout the region during the summer, leaving a common sight on tables at that time. Later, people followed this ritual on the Fourth of July, and it stayed there ever since even with the scarcity of Atlantic salmon as a consequence of agricultural and industrial development.
In New England, people serve salmon with green peas. Also, people say that John and Abigail Adams enjoyed the whole meal with fresh garden peas, new potatoes, and some turtle soup on the first Fourth of July. Go ahead, have this New England dinner on the Fourth. It's tasty!
8. The Shortest Parade of this Day is found in Aptos, California
The Fourth of July parade in Aptos, California is both the oldest and shortest. It is just a hair over half a mile long. Taking up two city blocks, measuring only .6 miles, this small town parade lasts around two hours. This brief minute of nationalism features ornamented trucks, vintage cars, along with plenty of walkers. It starts with a tradition of Pancake Breakfast followed by the 'World's Shortest Parade.' And, ends with a 'Party in the Park,' where participants enjoy food, live music, and games.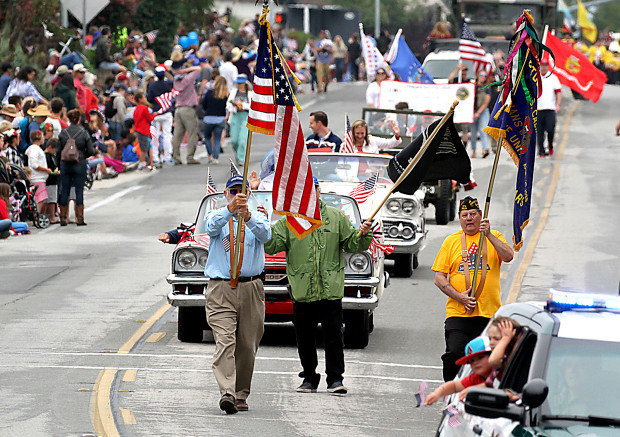 Source: Santa Cruz Sentinel
Coordinated by the Aptos Chamber of Commerce, the procession dates to the 1960s where it began as a protest. Since then, it has evolved continually into an annual tradition which draws hundreds of participants and thousands of spectators from this part of the world.
9. Around 15,000 Firework Displays Will Take Place on this Day
Celebrators fired a cannon 13 times, once for each colony in the first Fourth of July festivities in Philadelphia in 1777. That night, people have seen 13 fireworks from the city's commons. This tradition bloomed since then.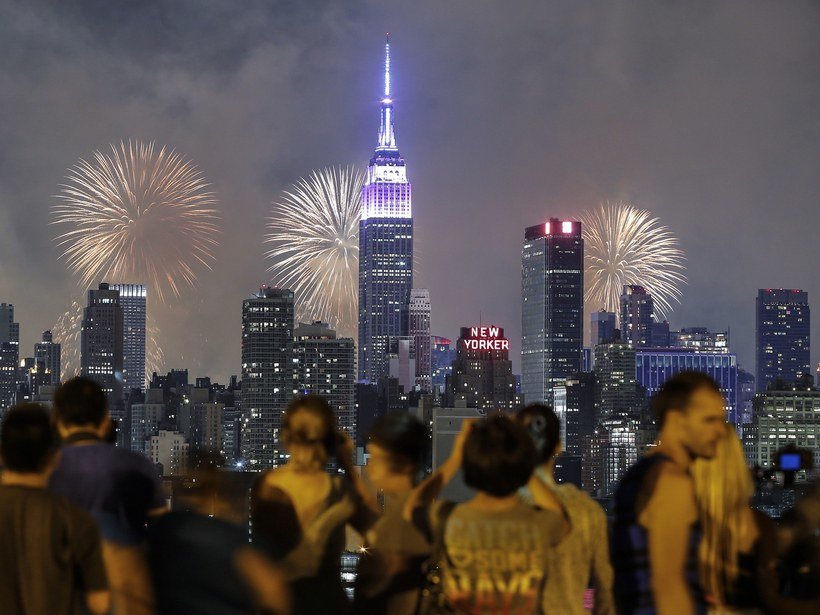 Source: Getty
As per the report by the American Pyrotechnics Association, around 15,000 firework displays usually take place on this holiday. Most small towns spend about $8000-$15,000 for fireworks. On the other hand, the larger cities pay a million bucks. For instance, the spending average of Boston Pops Fireworks Spectacular goes beyond $2 million.
10. People Spend Billions on Food on July 4th Alone
Americans always spend big on food and drinks on Independence Day. The National Retail Federation reveals that people spend around $6.7 billion on the Fourth of July. It includes food and other expenses, averaging about $73 per person partaking in an outdoor cookout, barbecue, or picnic. Also, they spend around $1 billion on beer and more than $560 million on wine for their celebrations. According to the Beer Institute, the companies sell a large quantity of beer on and around July 4th than any other time.
Wrapping Up
So now you know the Fourth of July isn't just about barbeque, fireworks, or picnics. The day has a fascinating history ever since the Declaration of Independence, along with fabulous celebrations and quirky coincidences. If the facts in this article have surprised you, pick up a tidbit or two to impress your pals around the grill on this big day.