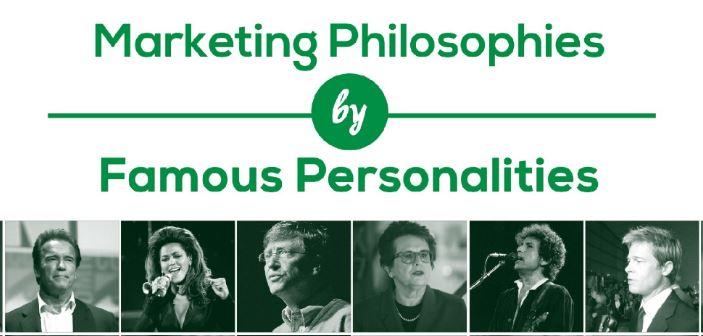 Life is a never-ending lesson. We learn from our experiences as well as other's experience throughout our journey. Likewise, to lay a firm foundation in the business, we have to learn from our past decisions and also from the people who created the difference in their working space.
The marketing universe has seen a wide range of such personalities over the decades. Be it a performer, actor, entertainer, or writer; the successful people are successful for a reason. That is, everybody has followed one or other values in their life to achieve their goal. Hence, if you are willing to acquire knowledge, you can learn one or more lessons from every successful people around.
We listed 35 such philosophies you can learn from the famous personalities in the world. Take a look at it.
Be Open. Be Enthusiastic.
The list keeps growing. We mentioned only a few famous personalities of this age. You can find many such great achievers all over the world and learn new lessons from their wisdom. If you want to be a successful salesperson or a marketer, try to integrate such experiences into your marketing activities and reach your goal. Keep yourself motivated by it.