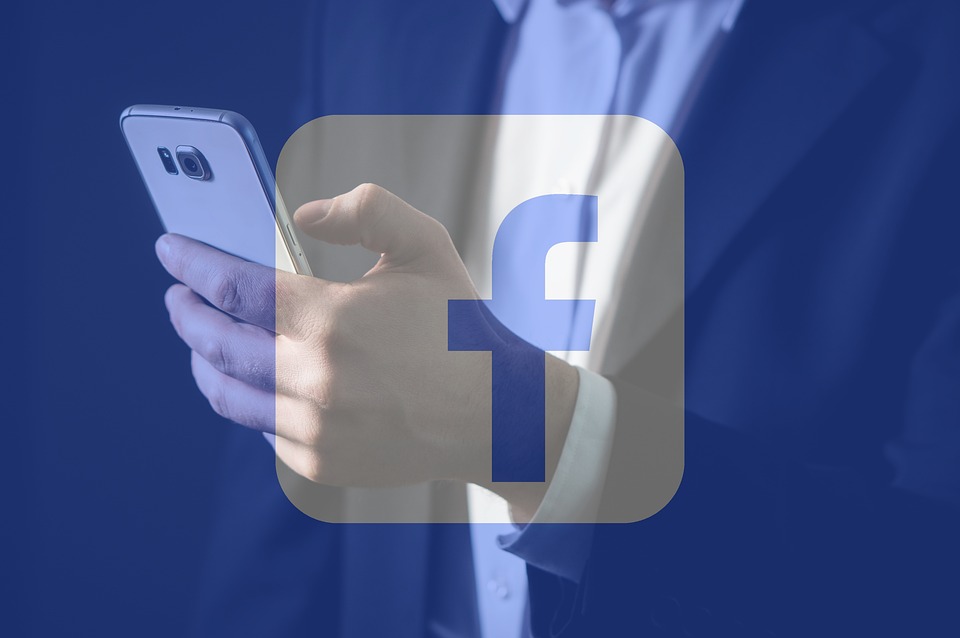 Facebook is one of the most popular social networking applications with the maximum number of users worldwide. It is used as a medium to connect millions of people across various regions. Likewise, businesses also utilize it to reach their target market quickly and easily. With a bundle of features to explore, the marketers must invest their enormous time to use this platform like a pro. Worry not, if you have no time or unable to set aside some of your time for this purpose. This blog listed some must-know tricks for every B2B marketers out there.
Follow these tips and tricks of Facebook to reap the maximum benefit from this platform.
1. Create an Eye-Catching Profile
Anybody can set up a Facebook page. You do not have to spend much of your time and also it does not require you to know about its technical details. But to have an eye-catching profile, one must have some knowledge of how this platform works and how to make it look appealing and trustworthy. In this section, we mentioned some essential methods which you must implement in your business page before announcing it publicly.
Instead of a typical profile picture or a Facebook cover, you can include a video that demonstrates your work or about your product in brief. So, the users will know about your brand just by viewing such short videos.
To make you sound trustworthy, you can apply for this blue verification check mark in your page. It will establish brand credibility online and also help your page to show up in the top search results.
Come up with a simple username that is easy for the audience to remember as well as search your profile. That is, make sure your username creates an imprint on the Facebook user's mind.
Fill All Necessary Details
Apart from name and profile details, there is some crucial information such as address, contact details, and working hours which you must fill to sound professional in a large pool of Facebook user accounts.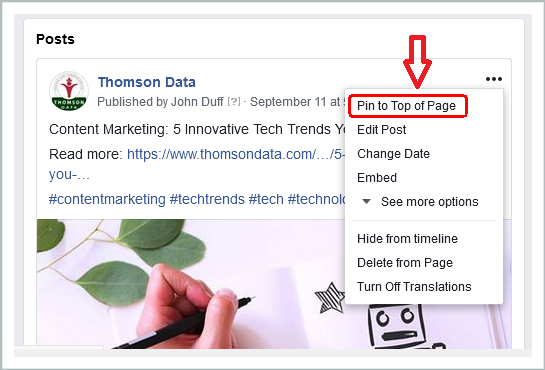 Always pin your best work in the top of the page to make it visible. It can either be any promotional messages, announcements, customer testimonials, or some high-performing article or posts. Also, remember to keep such pinned post always fresh by updating or making some relevant changes to it once in a while.
2. Design Your Page
Now you can proceed with designing two critical chunks of your Facebook profile.
Place Call-To-Action Button

Call-To-Action or CTA forms the critical part of any B2B page. Hence you must carefully name as well as position such buttons in the proper location. It is always recommended to place it in the top with simple text on it. For instance, you can name it as, 'Book Now,' 'Sign Up,' or 'Contact Us' which are easy to understand.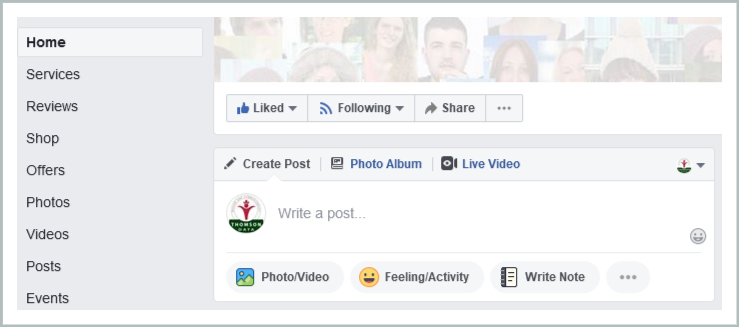 There are various tabs located on the left of the Facebook page such as Events, About, Videos, Photos, Community, and many more. You can use a few of them and customize some based on your business requirements. So, the followers can quickly check-out your best features in a single click.
3. Bring More Traffic to Your Facebook Page
Once you complete the designing of the page and filling out all the necessary details, it's time to drive more traffic to it through different means.
To promote your page, you must share the link of your Facebook profile in the various platform. That is, you can include a Facebook share button on your website, blog, or other social media platform.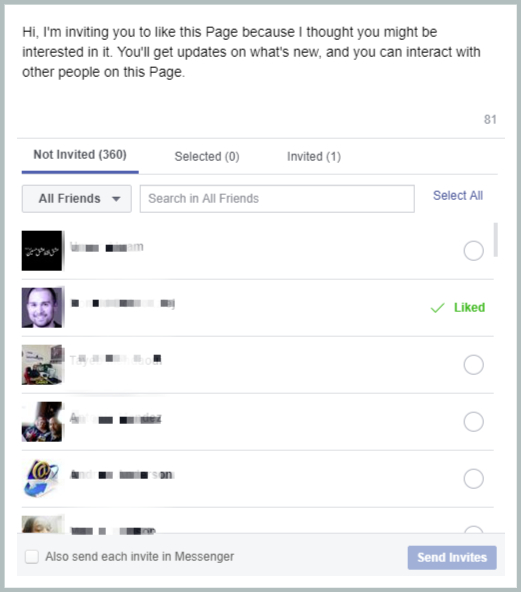 You can also grow your followers count by asking people to like your page using the "invite" option in it. It is always a best practice to invite the people who have shown some interest in your post by liking or sharing it. Besides, you can craft a pleasing invite message along with some offers or announcements to grab their attention.
Apart from online promotion, you can also drive more traffic to your page through other means. You can mention about your Facebook page in your business cards, brochures, magazines, direct mail campaigns, and others.
4. Make Your Fans A Top Priority
After you lay a strong foundation for your Facebook page by completing all the steps mentioned above, there is no doubt in attracting a huge fan base for your profile. Once you reach this level, you must invest some extra effort to make them stay loyal to your brand. Follow the tactics specified below that helps you in this aspect.
Facebook has many photo and video editing features that let you display your creativity to the outside world. The B2B marketers can use some essential functions such as framing the pictures of their fans to make them feel valued.
If you have a large number of people on your follower's list, you can segment a few based on their interest or loyalty to your brand. You can create a separate fan page or group where you share most of your company happenings, events, announcements, and more.
5. Engage Your Followers
It is one of the complicated tasks since you have many followers on your page with the different attitude. You must come up with some unique strategies that help to engage all your followers in your business activities.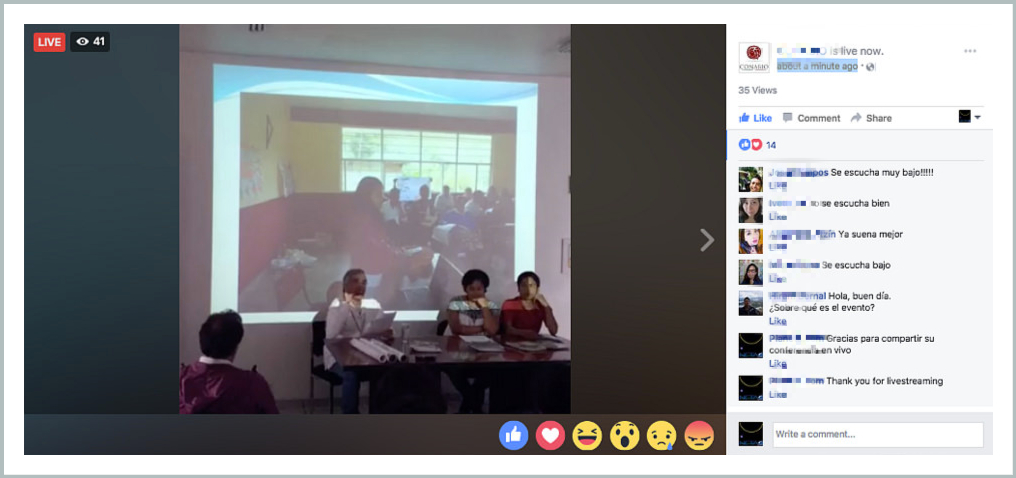 Since Facebook prioritizes live videos in the top section always, it is the best way to get noticed by all your followers. You can use this feature to make some announcement, broadcast some events, or demonstrate the working of your new products in real time.
The B2B marketers can use the disappearing story feature of Facebook to post some offers or contest related contents. They can also quickly take the feedback of their product or service through this feature.
Sharing the post is one of the most common features of this platform. The businesses can also utilize it to share their ideas or posts related to their company, products, events, or some of their blogs. But always keep it brief since the users in Facebook pays more attention only to the first few words.
In some circumstances, you may have to schedule your post to keep your followers engaging throughout their journey with you. You can create many contents at once and then queue it for the next few days. This method will help the marketers to maintain consistency in their postings. You can also study the best time to post and schedule accordingly.
Reply Instantly for Their Messages
Response time plays a vital role in creating a base for any brand. Hence you must be quick enough to respond or comment to the user's queries. But always make your reply personalized instead of addressing the whole audience. You can also use the power of Facebook chatbots in your absence.
Let Them Know When You Are Not Online
You must always let your followers know when you are not online. So, they do not have to wait for your reply. You can leave a message stating when they can hear back from you. You can make all these changes under "Stay Responsive" tab of messaging settings.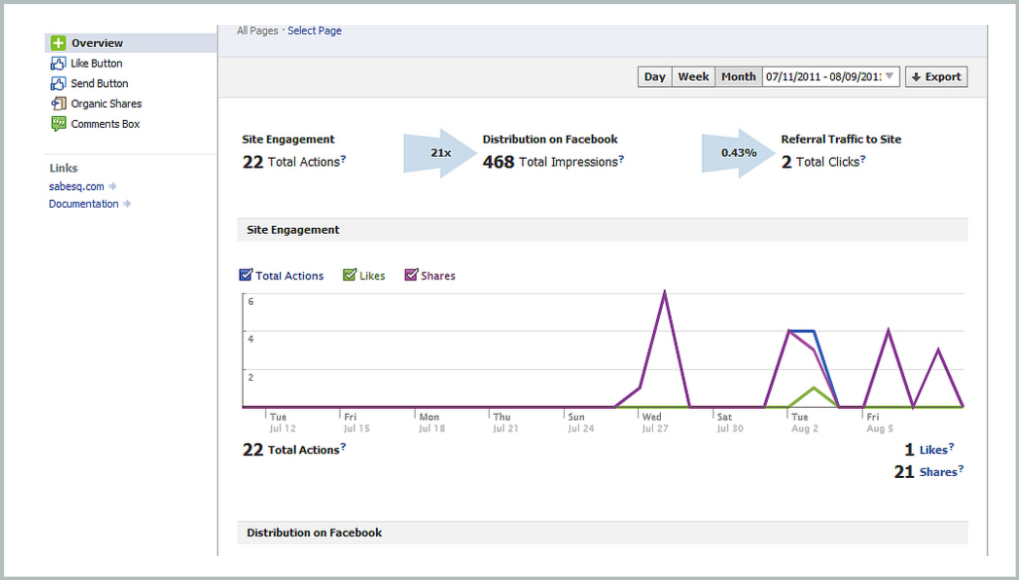 The more posts you make on the Facebook platform, you will get more chances to determine the user's behavioral pattern. That is, the contents they love, comment, share, or annoys them. You can track all these details in the Insights dashboard using which you can make necessary changes in your plans.
Conclusion
The tricks mentioned in this write-up will help all the B2B marketers who are struggling to engage their users on the Facebook page. Without a miss, implement all those tips to see a positive difference in your traffic level. You can also experiment with some new strategies along with it to boost your brand value in social media platforms. Try it now before you run out of time!