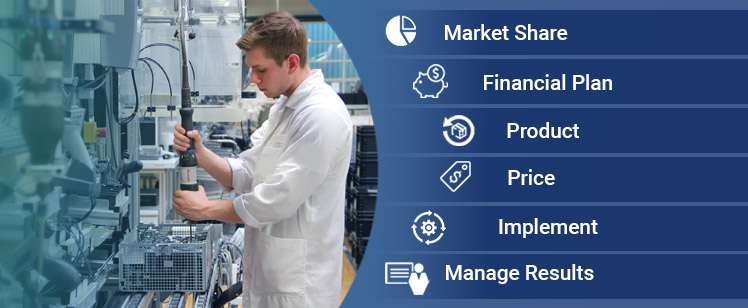 Marketing strategies for medical devices manufacturers face a unique and challenging product development life cycle. Finished items must be thoroughly examined and certified before you put them on the market. At the same time, there is a growing desire for medical equipment that is more and more efficient.
The marketing subject can be somewhat perplexing, given the abundance of online information. You need a comprehensive medical device marketing plan to grow your business, attract new clients, increase sales, and achieve success. The following eight steps will help you create a marketing strategy for medical devices to accelerate your company's vision.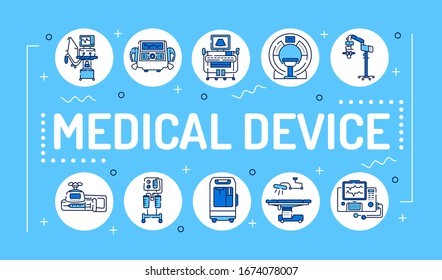 Source: Shutterstock
Why You Need a Marketing Strategy?
The medical device market has expanded dramatically in recent years. By 2025, the demand for international medical devices will likely reach $612.7 billion, says Fortune Business Insights. Despite this, there is a lot of competition, and businesses that manufacture medical devices, regardless of size, face several difficulties.
Small and medium-sized medical device companies frequently face impossible marketing challenges. Any business' success depends on its ability to attract and identify its ideal clients. Several activities intend to draw customers' attention and pique their interest in your goods. You must motivate them to perform actions that will result in product sales.
Below are the eight steps that can help you create an exceptional medical device marketing plan.
1. Knowing Your Audience
Any marketing campaign's effectiveness depends on the ideal clients and concentrating all efforts on their characteristics. This approach necessitates generating a list of qualities a perfect customer must possess for the healthcare marketing strategies to target them. It saves significant time and effort to reach a large target audience with the medical device marketing strategy.
It is essential to pinpoint your target prospects, their wants, and the kind of message. You must decide what might resonate with consumers for any marketing effort to be successful. You must identify your buyer personas to develop a marketing plan for the medical equipment business.
It helps you learn more about their browsing habits, preferences, buying behaviors, demographic information, etc. Ultimately, this makes it simpler for you to choose content that will interest your potential customers.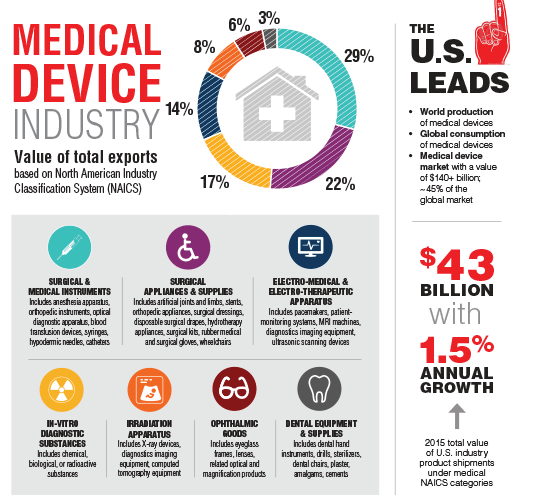 Source: todaysmedicaldevelopments
2. Digital Marketing for Medical Devices
89% of B2B buyers conduct their research on solutions online before speaking with a sales staff, found a Google survey. Marketing to healthcare professionals is missing a substantial chunk of their potential audience. Most of their marketing arsenal does not include a user-friendly educational website.
However, simply having an online presence is insufficient. Prospective buyers must be able to access the information they require quickly. As they progress through the buyer's journey, a motivated buyer will visit website repeatedly.
B2B purchasers don't start by browsing for a product name, as Google notes in that same report. Websites need to be optimized for broad phrases that attract visitors. They should give the visitors the information they need to make a buying choice.
You must research the best keywords for your niche as a part of your website's search engine optimization procedure. This can prompt you to rewrite some of your pages for improved organic positioning on practical search terms.
Don't forget to examine and assess the search terms currently employed to locate your website. Hopping onto medical device digital marketing trends. This helps you reach decision makers in the healthcare field. You can find an insight into the buyer's psyche in the search terms that your audience already uses.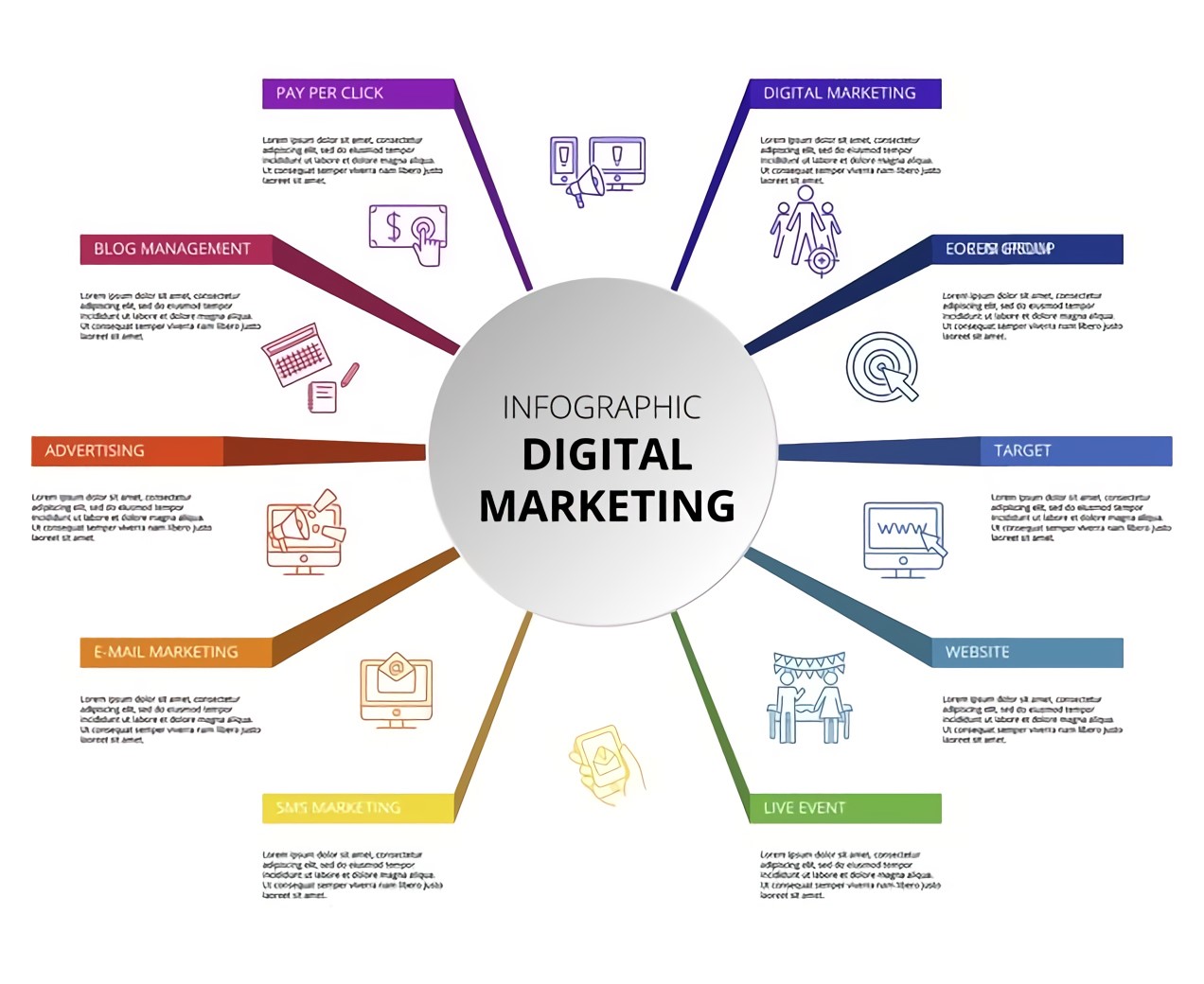 Source: dreamstime.com
3. Content is King!
Content is simply information utilized to inform a specific audience to establish credibility and trust. Blog entries, articles, white papers, case studies, and infographics are all examples of content. Health professionals make up a sizable portion of the clients for medical device businesses. They have high expectations for their interactions.
Blog postings are an excellent way to attract new leads to your site. They introduce customers to what you do and demonstrate your expertise. Similar to how you might present yourself to potential customers through Quora answers, YouTube videos, and other social media posts. Content is a crucial part of your healthcare marketing strategies.
Understanding your prospects' worries and inquiries is essential for producing good content, but it's only one-half of the solution. Another critical factor is the sort of material and the location that will be efficient at particular stages.
Customers in the last phase of the purchasing process would anticipate receiving thorough explanations. Followed by credible evidence of the worth of your offering.
4. Outsourcing Your Content
Only qualified and experienced medical copywriters and content marketers from reliable freelance platforms should be used. A small or medium-sized medical device company that makes cardiac devices should employ a technical writer with research experience in cardiology.
Similarly, a medical writer with knowledge of neurology might create engaging content for medical devices for the nervous system. This is because a trained medical writer engages and piques the attention of knowledgeable clientele. They use medical terminology in communication.
50 percent of organizations prefer to outsource their content development process, according to a Content Marketing Institute survey.
This is due to the importance of outsourcing content development to the success of other medical device marketing plans. Outsourcing the developer frees time, helping you concentrate on jobs of higher value. By only using freelance medical writers when necessary, B2B enterprises can avoid paying the salary of internal content producers.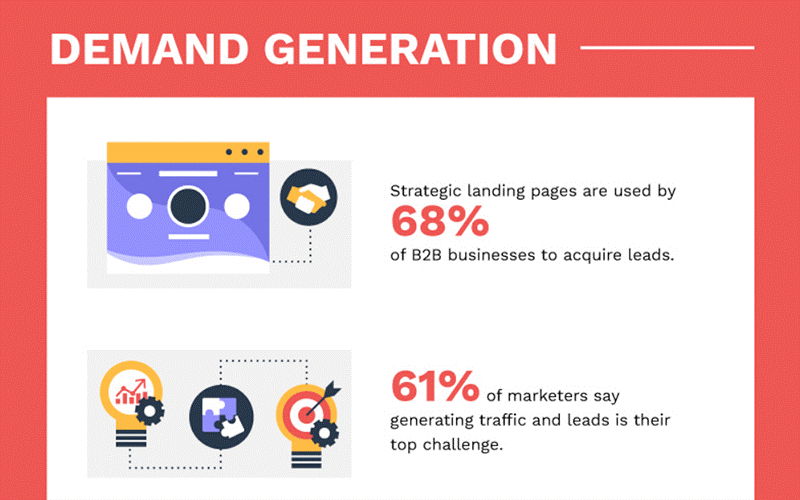 Source: whatagraph.com
5. Email Marketing 
Why is email marketing used? According to Hubspot, "60% of buyers bought a product after getting an email marketing piece. 86% of professionals select email as their preferred communication method. It comprises contacting your target audience via email to share helpful information.
Offer a free report that can be downloaded in exchange for your prospect's email address on your website.
A technical writer may have produced this free research as a brief case study, white paper, or infographic. High-quality information that aids in lead generation is referred to as a "lead magnet,"
Using mailing lists from trusted sites can help you generate a database of your email subscribers and segment. It helps you understand their preferences, region, specialty, and other factors.
Give your subscribers helpful information at regular intervals (monthly or biweekly). This fosters relationships, trust, and credibility with your clients.
Send automated emails promoting your medical gadget using an email marketing solution. Analyze your email marketing campaigns using analytics like open rate, click-through rate, and sales conversion.
Source: blog.contactpigeon.com
6. Sales and Promotion
This step would help if you created a medical device marketing guide to maximize sales and promotion. You can reach potential customers who are not yet prepared to interact with your business. Moreover, you can simulate the pre-stages of the sales cycle online. This also increases lead generation and makes moving those prospects down the sales pipeline more affordable and straightforward. However, the material won't be enough to advance them to the next level.
Your salespeople must intervene to complete the deal when prospects are almost at the decision-making stage. Your marketing and sales teams must cooperate for this to be successful. The alignment process begins when the marketing team engages with sales and gathers data for content creation.
A significant event for manufacturers of medical devices is the launch of a new product, which should be effectively promoted.
Social media is a terrific way to publicize significant events. People who follow your company page will notice your postings. They'll come to your product launch event in person if you've already engaged them.
7. Networking!
B2B marketers need to network with stakeholders like hospital administrators and direct clients like doctors or surgeons. These parties influence whether people choose to buy your stuff or not. Join them on social media or support your hospital by creating no-cost employee training programs.
A successful medical device and equipment marketing guide includes both offline and online marketing efforts. B2B marketers on a tight budget can take advantage of regular social media content marketing.
However, achieving marketing and sales alignment calls for a straightforward procedure embraced by both teams. Your medical equipment marketing strategy can help move prospects through the sales funnel and quicken the process when the sales and marketing teams work together throughout the whole sales process. Additionally, your business will save time and money.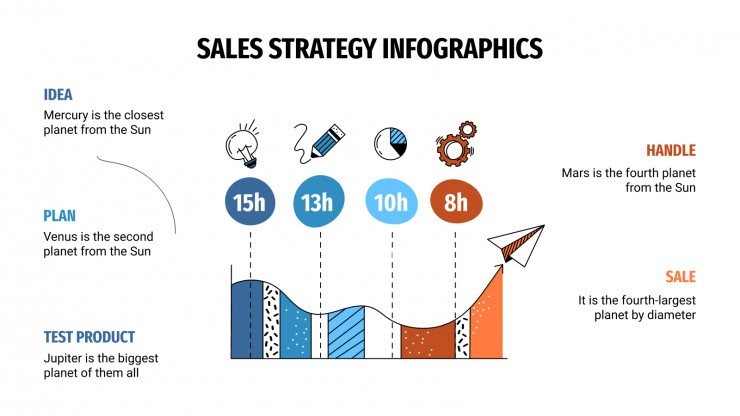 Source: slidesgo
8. Informative Marketing 
Before selling to prospective consumers, educate them first.  By offering helpful information that addresses the issues of your target client, try and develop trust. Online educational marketing is possible by setting up webinars and sending out free downloading resources to assist prospective customers.
Google's algorithm also favors authoritative, well-written material, especially on websites devoted to healthcare.
Additionally, arrange in-person training sessions so that you can interact with your clients and discover their actual needs. Selling your products will be simple if buyers recognize the benefits and worth of your medical equipment.
A great platform for improving service and support in the medical device sector is webinars. Hosting webinars increases the strength of your brand, whether you're educating customers about particular instances, gadget usage, or processes.
Through webinars, information can be presented in a controlled setting. It indicates your curiosity about essential topics to clients. They assume your assurance in your ability to answer any queries that may arise.
You can find areas of doubt and promptly clarify them by providing a Q&A session. When you conduct regular webinars, you are seen as proactive and interested in the relationship before and after purchase. You devote time and resources to educating your clients to provide the most exceptional patient care.
With webinars, your marketing plan for your medical equipment business seems ever available. The assurance of ongoing assistance displays the brand's dedication and dependability with the product and the customer's relationship.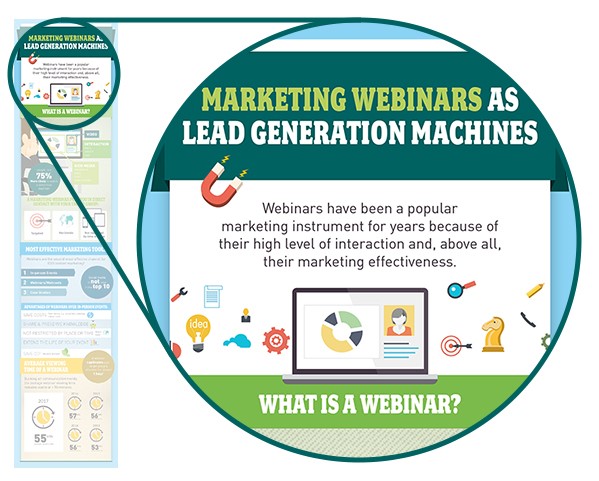 Source: webinar
Bottom Line 
Making and putting into action a well-thought-out plan for your business selling medical equipment is more crucial than ever.
You will be the most qualified to understand your product, who uses it, and why. But a capable digital agency partner can assist you in applying this knowledge to strategy and then carrying it out. Projects like building landing pages, developing content, SEO, sponsored media, and many others fall under this category.
The medical device industry has significantly shifted, whether B2C or B2B. This manual will undoubtedly assist you in identifying your target prospects and determining how to attract them best. It will ensure those prospects become devoted customers to devise the best medical device marketing plan.