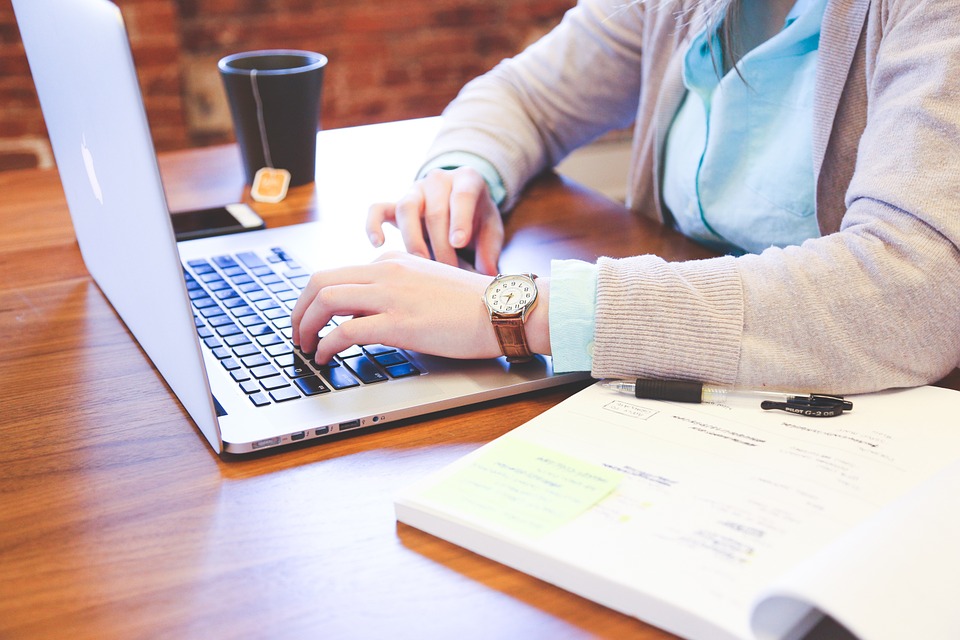 There are numerous channels where your customers are present. But they have never lost interest in email communication although it is not a new or flashy channel for interaction. There are billions of email accounts out there outpacing newly emerged social platforms. Researchers say customers prefer email for communicating with the companies than other media. The importance of email made most of the companies to embrace this traditional method as customer service channel leaving every other platform behind.
But the question is how to build a proficient email customer service. Although it plays a vital role in the company's activities, one must always follow some guidelines on providing the best service through this mode of communication. A straightforward way is to utilize the power of canned response in email. These canned responses are pre-written or ready-made helpdesk messages that allow you to respond quickly to the customer queries.
How to Write Canned Response for Customer Service Emails?
We listed some guidelines below that help you to write a high-quality canned response for your business.
1. Avoid Jargons
Although you are creating a pre-populated message, it should not look like one. Do not use jargons in your email communication to sound proficient. It will not only annoy the customers but also makes it difficult for them to understand your process. Your statements might be grammatically correct, but that does not help you in clearly conveying your messages to the consumers. Therefore, always keep your canned response simple and easy to read.
2. Personalization is Required
Writing a personalized email is always recommended by business experts. But nowhere it is stated that you are allowed to sound too personal. That is, include the customer's name as well as some related topics of their issue in the canned response. But do not include some additional links or statements assuming it interests your customers. For instance, you may receive a canned response from a company something like this-
"[Company Name] received your ticket #91248. We will work on it."
It will not only sound automated but also treats you the same. To avoid such problems, you must address the customers clearly in the canned response. That is, you can rewrite the above message in the below-given format.
Hello [Customer Name],

Thank you for contacting [Company Name]. Our team has received your ticket #91248. As soon as we resolve your issue, we will update it to you. If you have any other queries or concerns, please let us know. We will be here 24/7 and are always happy to help you.

Take care,

[Type Your Name]
3. Be Sorry for Your Mistakes
To be the best marketer in this competitive world, one must master the skills of admitting the mistakes and winning the customer's heart. You cannot guarantee that your customers will be happy with your product every day. Sometimes they might find the fault in your service, and your team must be willing to admit the pitfalls empathetically.
There are chances that you or your team may respond defensively over email when the customer's blame your brand. It is always preferred to stay calm and deal with the issues kindly. Always keep such canned response handy since it will be of help to customer care representatives during such times.
4. Don't Always Send Canned Response
Although canned response saves your time and effort, do not rely on it every time. There are a few cases where your customers expect a human touch to their problems and your pre-written texts might annoy them further. In such scenarios, you must type a personalized response that is unique for that particular subject. It might consume some extra effort from your end, but it will save you from unnecessary problems in the future. So, the company must train all its customer service representatives ahead of time to face this kind of situation.
5. Tell Customers About Your Next Step
Whenever a customer comes to you to fix any of their products, you must deal with them carefully. Other than assuring them that you will solve their issue, you must also guarantee the time required to resolve it. At the same time, you must keep your word since it affects your relationship with your loyal customers. Try to be honest with your next step and always keep it transparent.
There are a few instances where you might take a long time than expected. In such cases, you must inform your customers or follow-up with them to avoid unnecessary conflicts. Here is an example for this case.
Hello [Customer Name],

This message is sent to you to update you about the progress of your issue before a week. Our team is still working on your issue, and we will make sure they will resolve it within the next week. Do not worry! We have prioritized this task already. We appreciate your patience!

Thanks,

[Type Your Name]
This strategy will make your customers feel valued and helps in building a long-lasting relationship with them.
Also Read: 12 Customer Service Tips You Need To Follow
Bonus Tip
Always make sure that your canned response does not look 'canned' at all. You must always concentrate on providing the best experience for your customers through email service. You must treat it as the ultimate goal of your canned response!
Wrapping Up
If you have not used any of this canned response before, it's time to make use of it in your day-to-day customer service emails. Especially, if you are dealing with hundreds of thousands of email in a week, these strategies will be of help when appropriately integrated. That is, these tips will not only save your time but will also improve the efficiency of the customer service team. Always make sure that you periodically review the canned responses and the customer reactions to it. Based on this factor, you can rewrite your answer and improvise it.