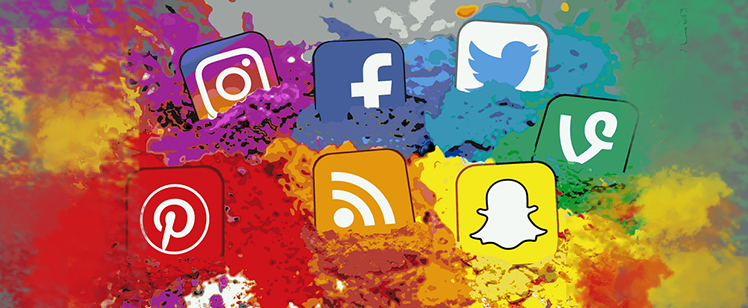 Social media companies have realized the importance they play in business space. As a support to this statement, they keep releasing new features and tools on a regular basis targeting business need. If you are a B2B marketer who wish to reach the maximum number of audiences through these platforms, you must be aware of all the new changes as well as updates made to it. So, you can reap the fullest benefit from it just by investing some time to learn new things.
We listed some interesting as well as necessary social media strategies that you must know to stay ahead in the marketing space. Read further to know about it.
1. Host TV-Style Content on Facebook Watch
Have you ever used 'Watch' feature on Facebook to expose your brand to the outside world? If not, it is recommended to do so before your competitors hit the floor. The Facebook watch is a recently launched feature that lets you share TV- like shows on your Facebook page. It is one of the best tools for businesses to promote their brand at a very less effort.
Initially, the company released this feature only for a small group in the U.S. But, now this service is made internationally available all around the globe. Using this video-on-demand feature, the company partners who produce the video gets 55% of the advertisement revenue whereas Facebook keeps the remaining 45%.
2. Use Royalty-Free Audio for Your Facebook Video Contents
You might have uploaded various brand promotional videos on your Facebook page. But how about adding royalty-free music to it? Doesn't it sound interesting? With the Facebook's video editing tool 'Sound Collection,' you can achieve this at a simple step. This tool has thousands of high-quality audios that are royalty-free and offered free-of-charge.
With this new tool, the marketers do not have to worry about copyright infringement or investing extra money on it. Hence from now on, do not use someone else's music for your content and bring a black mark to your brand. Instead, add a right soundtrack from this library and make your video look exciting and authentic!
3. Let the Best Stories Stay Permanently in Instagram Profile
If you have posted a best Instagram story so far, you can make it visible in your profile permanently. The story highlight feature of Instagram lets you highlight and showcase your brand story in your profile page without deleting it, unlike self-destructive ones. It is most valuable for businesses since they can save as well as display the highest performing or essential stories in their page permanently.
As mentioned earlier, these highlighted stories appear in your profile page below your bio. Hence making it visible to every user who visits your Instagram page. You are free to organize these highlighted stories however you want based on theme, date or other factors.
4. Go Live with Guests or Influencers
Don't go live alone! Use Instagram's split screen format to go live with the guests and reach a large number of audiences. These kinds of live contents are made visible in the stories section with two circles instead of one. It is one of the recommended features for marketers to speak as well as to promote their product. You can invite your loyal customers, product partners, or any influencers to go live along with you.
Since more than one person can involve in this feature, it is always a good practice to be ready with the contents for collaborative broadcast before hitting the live button. If your live event engages a higher number of audience and receives maximum likes, your video will end up in Instagram explore tab and gives it a further lift.
5. Come Up with Your Own Snapchat Lens
Have you ever used the Snapchat lens for fun? Now, it's time to get serious with business stuff. With the help of Snapchat's lens studio, create your augmented reality lens for the brand exposure. If you have no expertise in this field, you can begin with basic 2D animations using the instructions offered in the Snapchat desktop app.
Whereas, for advanced creators, you can access API and create a complex Snapchat lens for your business. Once you complete the creation process, you will receive a unique Snapcode. You can share this with everyone to use your lens in their device. It is one of the great ways to engage the smart audience on your Snapchat page.
6. Share A Piece of Advice in LinkedIn
Apart from creating a LinkedIn profile and making your business sound professional, you must also invest some of your time in mentoring other people around. It is the best place to showcase your knowledge as well as the brand expertise to a wide range of potential prospects. The 'Career Advice' feature is one such tool released in this platform to make your task easy.
It allows you to discover as well as connect with other business professionals for mentorship. Users can enter their preference as well as the type of advice they are looking for in this tool. If you have any experts or skilled professionals in your team, you can ask them to share their knowledge as well as mentor other groups of people.
7. Show How You Care for Social Cause
Social media is the best platform to showcase your social concerns as well as do something productive for your society. Take a bold stand to fight against any social injustice and show your consumers how truly you care for it. By following this strategy, you will attract a significant number of people with similar interests to your social media page. It will turn out to be a massive advantage for your company.
The more you participate in supporting social causes, the more trust you gain from the customers around. It will also make them feel that you care for the people rather than just promoting your brand in social media platforms. But always make sure that your team is capable of handling sensitive issues that usually arise in these acts.
8. Have a Support Page in Twitter and Other Platforms
Instead of using social media apps only to promote your product or brand, why don't you use it as a customer service channel? It will help both your organization as well as customers in a healthy way. Make yourself available 24/7 in these apps and solve the consumer's queries quickly and easily. There are a few companies who have already utilized this strategy and saw a drastic improvement in customer satisfaction.
Since consumers expect an immediate solution for their problem, the social media platforms work the best in this scenario. So, create an active customer support page that helps you to retain your old customers as well as gain new ones. Try to solve their issues as quickly as possible and get positive feedback from them. It will help your brand to grow enormously in online space.
9. Automate All Your Promoted Tweets
Are running short on time? You can use any automated feature of social media apps to ease your task then. Twitter has one such feature known as 'Promote Mode' that lets you execute automated ad campaigns for $99 per month. If you enable this mode, Twitter will pick your tweets and automatically amplify the best ones in less time.
This feature drives more visitors for your profile page and attracts new followers. On an average, it helps you to add 30 new followers and reach up to 30,000 additional people every month. That is, it continually promotes your brand even if you are busy. You only have to create the best tweet whereas Twitter handles all other promotional activities for you at less amount.
10. Feature Your Brand on Pinterest
The visual discovery tools of Pinterest such as 'Lens,' 'Instant Ideas,' and 'Shop the Look' will help your brand to grow in various ways. If you have featured your product on this platform, there is a good chance of exposing it to a wide audience globally. That is if you have any of your product or brand featured in Pinterest and if any user searches for any related item in this app, your brand might pop up in their search result.
That is, it lets the users discover the relevant product that matches their query openly. Along with encouraging online business, these features have also digitalized people's life. So, if you want to showcase your brand online with less effort, this is the best platform to do so.
Conclusion
Social media has turned out to be a powerful tool to engage users as well as build strong brand value. But instead of following old-school methods, always add new stuff to your social media strategy. It will not only delight the users but also engage them more in your brand activities. Not just you, everyone from established brand to startups are utilizing this as a medium to reach their target market. Hence if you do not want to lose your voice in this virtual world, integrate new strategies into your social media marketing mix and get more out of it at a less effort.