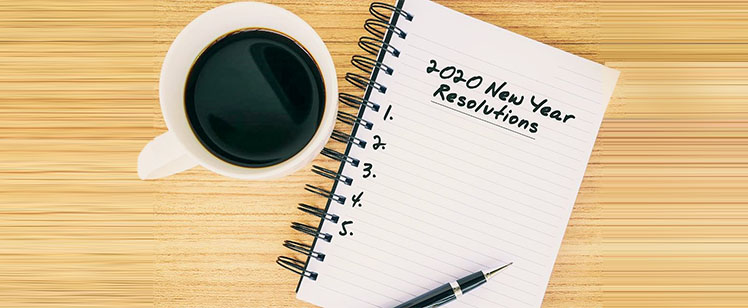 Is your New Year resolution only about eating healthier food, exercise more, and losing weight? There is certainly plenty of merit in following it for an entire year. But, how about excelling at customer experience? How about offering something of real value to your target prospects?
Towards the beginning of each year, marketers everywhere shudder with the pain of planning the next calendar to make it the best. However, often they forget about a worthy aspiration – Customer Experience (CX). Customer experience plays an indispensable role in business success, and 2020 will not be any different.
In fact, 86% of buyers are prepared to pay more for excellent customer experience. Besides, CX also impacts on-the-spot purchasing, too. That is, according to Segment Survey, 49% of buyers have made instinct purchases after enjoying a more personalized experience.
With that in mind, here are five CX-related resolutions for your marketing consideration. Have a great 2020!
1. Be Compassionate
via GIPHY
It's essential for a business to understand its customer base in depth. Moreover, customers expect the same from their favorite brands.
For instance, the Salesforce study proved that 73% of customers expect companies to learn their needs and expectations; however, only 51% say that companies do that generally. It shows only half of the customers feel they are understood or cared for.
By offering an extraordinary customer experience, one can close this gap effectively. Instead of asking customer feedbacks and conducting a survey to know what they want and need, dig deeper and try to go beyond the normalcy.
It could be semantics analysis, rapid prototyping, predictive analytics, or observational research methods. Use any of these to uncover unstated and unfelt feelings of your customers.
2. Offer Exclusive Experience
via GIPHY
Apart from keeping your CX easy, personal, and seamless across channels, try to deliver the exclusive experiences that meet the fundamental customer expectations. In today's digital world, customer expectations are consistently raising the bar, and, as per the Salesforce research report, 75% of clients expect brands to use the latest technologies to offer better experiences.
So, in 2020, don't just settle for the baseline. Set your sight on delivering exclusive, different, and most-awaited experiences.
Follow the approaches that help you create truly unique experiences.
Work on developing new capabilities and channels.
Explore latest technologies such as automation, voice enablement, and VR/AR.
Develop exclusive products, services, and content through creative approaches to community, partnerships, and communication.
3. Derive Economic Benefit
via GIPHY
Innovating or excelling at CX isn't sufficient, we must also ensure that our organizations derive clear monetary benefit from it. We should be able to associate the CX metrics and organizational KPIs, such as increased revenue, reduced costs, reduced customer complaints, and increased number of new clients.
This procedure aids you in developing a refined analysis of CX data, laying emphasis on objective quantitative measurement, and ensuring the transparency and availability of outcomes.
Unfortunately, these aren't among the standard skills or the know-how of most CX professionals. So, this should be included in the New Year resolution as well.
4. Create Staff Engagement
via GIPHY
2020 is not meant only for CX professionals. Employees throughout your organization need to be transformed as well. They should be educated, equipped, and empowered with the latest tools and technologies to design and deliver excellent CX.
Employee experience (EX) is now the number one driver of CX. Yes, you heard it right! So, if your employees don't have great experiences working with your firm, you can't expect them to deliver exceptional services to clients.
How to achieve higher EX in your organization?
Apply the same tools and approaches utilized for CX design and management, such as journey mapping, segmentation, design modeling, needs analysis, touchpoint management, and experience design.
Collaborate with the HR department and other groups in your firm to create opportunities for employees to learn about clients, brands, and also CX strategies.
Encourage staff in the IT department to empower other employees with real-time data and feedback. And also enable them to use that data to anticipate and respond to clients in the future.
5. Upgrade Your Skills
via GIPHY
As mentioned earlier, the CX professional should raise their skill bar as customer expectations keep continually rising in the digital era. The CX executives should hire experienced professionals who are capable of executing the strategic direction and offering a general vision to the top leaders.
Companies should train data scientists and analysts in specific technologies such as MongoDB on AWS or Python programming, along with other upskilling actions. As they are relatively new disciplines and finding an experienced talent in this area is hard, it's always the safest option to invest in existing talents by training them further.
It could be through certifications, educational conferences, webinars, and/or online courses, develop the specialist knowledge that fits your organization's state of CX maturity.
So, being a CX proficient, educate yourself persistently instead of losing the jobs in 2020.
Conclusion
New Year is an exciting time for marketers. It's a fresh start to work on personal developments, and also on business objectives. So, while fighting the procrastination bug, and staying active on marketing channels, don't forget to make CX as your top priority this year.
So, are you ready to begin 2020 with this new aspiration?