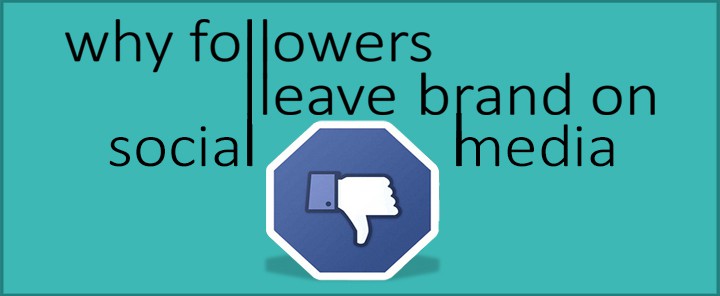 A customer's perception is the goal of most modern brands. The demography response matters to provide high-quality products successfully at competitive pricing.
Audience's response to stimulation can bring to table the attention that most social media marketers desire.
The social media gold mine is riddled with challenges that can trigger patrons to renounce their followership for a brand with the slightest imbalance in the synchronization.
Social media is a new marketplace where hawkers and serious shoppers congregate. It leaves a massive opportunity to those who wish to make profits in the shortest time.
Consumers who are patrons expect some form of social interaction from their favorite brand. When brands are active on the social media, the followers may be stimulated to make future purchases.
Brands know that social media is vital to bring in a fresh pool of followers. But convincing users to choose your services alone can't help sustain their interest.
As competition gets stiffer, it is time move away from the traditional tactic of garnering potential interests. A practical solution should encompass retaining the customers.
Here are some prime reasons why people unfollow brands on social sphere:
What motivates people to follow their favorite brand?
People responded more towards brands they feel was exclusive to their interest. Users were extremely choosy as they expressed patronage towards one out of four brands in the lineup.
Now that throws a question, why choose brand A over brand B? Here are some key findings:
16% users felt attracted to a particular brand because they just like it.

15% opined that special offers and promotions influenced their preference.

12% who favor a particular brand wanted to be educated about fresh products and services.

5% or less followed a brand due to the widespread feedback.
The trend is such that most users are interested in a particular type of content from the brand. Images within content seem to be an attractive element according to 20% of the correspondents.
The videos and user reviews about contents played second fiddle influencing up to 15% users.
Filling the final spot is whitepapers and industry news.
Here are three reasons why users unfollow their favorite brand:
1. Narcissistic Promotion and Run of The Mill Content
It is impractical to declare self-promotion has zero takers. Perhaps it is essential for the brands to get the word out about its existence and achievements.
But, here's the thing…
Netizens hate narcissistic brands blowing hot air to impose their value on the users.  It is one way of losing sheen and trimming down a bunch of ardent followers. It is the top reason why people unfollow a brand. More than 45 % correspondents agree that they would ignore cocky brands.
Users buy through the promotions only if brands convey a legitimate message that highlights the benefits for users in return for their allegiance.
More than 20% correspondents agree they would unfollow brands if the content in inferior and repetitive.
The other 15% unfollow brands who post contents less than six times a day.
2. Robotic Messages and Absence of Personalization
Robotic messages have no takers on social media. Excessive automation at user touch point can make them unfollow brands in the blink of an eye.
On Twitter users unfollow when brands that are inactive and the same applies to Facebook.
"Interaction with patrons" is a notch behind compared with "fresh content" and "brand-related content."
However, users feel that brands are more likely to communicate through Facebook rather via Twitter.
The timing of response plays a significant role.
Most social media users want the brands to respond within an hour of commenting on respective social platforms.
 Here are some facts to support that claim:
On Facebook, 16% users expect a response within 24 hours and on Twitter, it is 13%.

Over 13% expect a reply within an hour or two on Facebook, while it is 14% on Twitter.

Almost 12 % users anticipate response less than an hour of commenting on Facebook, while it is 14% on Twitter
  3. Hashtag Abuse
Once the driving force exclusive to Twitter has now meritoriously found its place on other popular social media channels. It helps to sustain a conversation with users on the social channels. Perhaps it's time to acknowledge that Tweets and posts with hashtags are twice as likely to stimulate engagements.
However, avoid abuse of hashtags. It can get annoying when brands use hashtags just for the sake of having one. Excessive use of hashtags can make users disinterested in the content. It also applies to tags that are misguiding or irrelevant.
How Does Social Media Gaffe Hamper Brand Growth?
Things can escalate quickly on social media. There is no second chance to fiasco and brands must be ready to take the flak when timing wrong. The best social media practices involve being cautious and having a clean reputation with services extended to existing customers.
In simple terms, you can't have a shining existence in a social sphere while poor services are meted out to customers. More than 50% correspondents acknowledge having unfollowed brands consecutively criticized by users.
Meanwhile, some correspondents maintained they would tolerate the Brand if the bungle didn't affect them personally.
What Do Patrons Expect from Brands?
If your business has social media presence, it is evident that you aim to diversify your online reach by promoting your brands to large user groups. The key to retaining the user's interest is to be consistent while publishing contents. Distributing contents in an unplanned manner can overwhelm the audiences.
On Facebook, up to 68% of the correspondents wish to see posts from their favorite brands at least twice a day, while it is 63% on Twitter and 13% on LinkedIn.
The real purpose of interacting with the audience in the social media realm is to keep the users interested in the brand. It helps to garner organic traffic and every post shared by individuals will boost brand visibility.