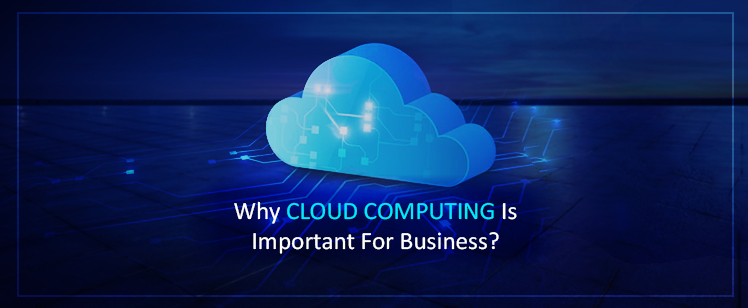 You probably heard about cloud computing if you are an entrepreneur looking for a way to streamline business operations. But why is cloud computing important? This service can help enhance your presence in the industry irrespective of your organization's type and size.
Cloud computing for a small business is beneficial as it allows you to scale up in your niche. With this, you can utilize a secured network and find innovative ways to increase customer experience.
Due to the enhanced flexibility of this network, companies like Netflix and Amazon have managed to gain traction in terms of traffic. All thanks to the benefits of cloud computing for business, including cost effectiveness and speed.
At the same time, this software has multiple use cases, like disaster recovery, big data analytics, backup etc. Are you intrigued? Read on to know more about its importance, benefits and drawbacks.
The Intricacies of Cloud Computing
In simple terms, cloud computing involves delivering various computing services over the world wide web. It is an on-demand delivery of computer and online resources through the internet with a "pay-as-you-go" pricing. Besides, you no longer require physical centers or servers to buy, maintain or own your services.
Source: FinancesOnline
Cloud computing includes services like:
Databases
Servers
Networking
Storage
Analytics
Software
Intelligence
Utilizing this service allows you to offer a fast-paced innovation opportunity for your B2B or B2C enterprise. At the same time, you get to access flexible resources that helps you lower the operating costs. Some of the most common types include hybrid, private, and public.
This way, cloud computing helps run your infrastructure efficiently and scale it up in the market.
On the other hand, cloud services are the digital service offered to businesses by vendors. The different types include IaaS, SaaS, PaaS, and serverless computing.
Note: The server hardware requires proper licensing fees, so ensure to hire authentic services like Microsoft Azure.
Why is Cloud Computing Important?
Did you know that the worldwide "whole cloud" managed to reach a whopping $565 billion in 2021? Indeed, this showcases the vitality of shifting to cloud computing for your business. Embracing this software will unlock multiple possibilities, irrespective of your enterprise size or location.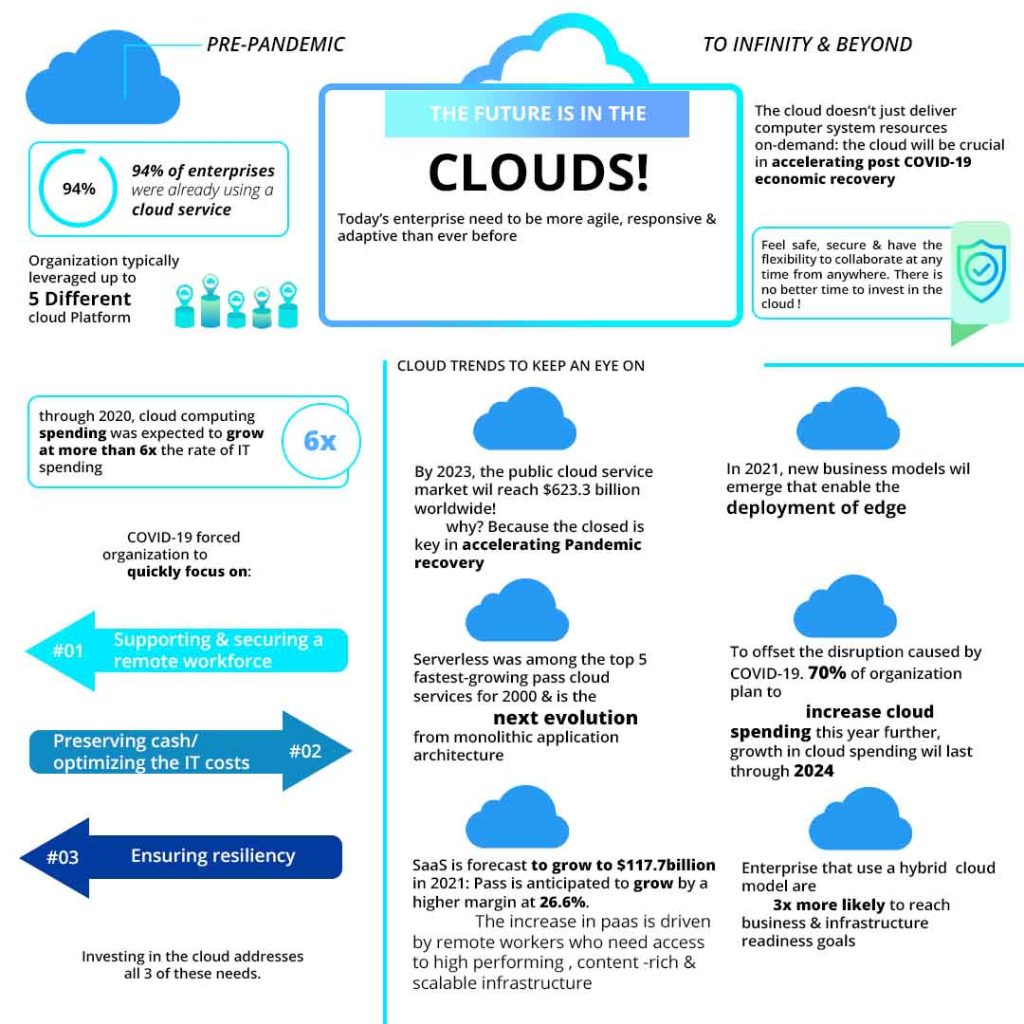 Source: Stefanini
So, why is cloud computing important in the first place? Here are the reasons:
It allows your business to scale up in its niche
There is a chance of implementing innovative techniques
You will find the cost-effectiveness beneficial for your company
It helps you improve the DevOps that increases the quality of deployments
There is enhanced compliance and stringent security
The enhanced flexibility and agility will streamline business operations
It has become a technological industry that keeps on improving every few days
You can access multiple service offerings like SaaS, PaaS etc.
Along with these reasons, you can also find a lowered complexity in the IT infrastructure of your enterprise management. Moreover, it allows you to work using advanced technology, making it a good choice for your company.
The Situation Before Cloud Computing Arrived
Over the years, cloud computing has become a vital component that helps businesses deliver a digital transformation promise.
But why should you shift to this software? Well, before its creation, companies spent millions of dollars on storing data. So, perhaps without this, you have to utilize unscalable high-end physical servers.
For example, if your businesses suddenly started to gain traction and website visits, the servers could eventually crash. Today, with the cloud computing benefits, this can be easily avoided.
Benefits of Cloud Computing for Business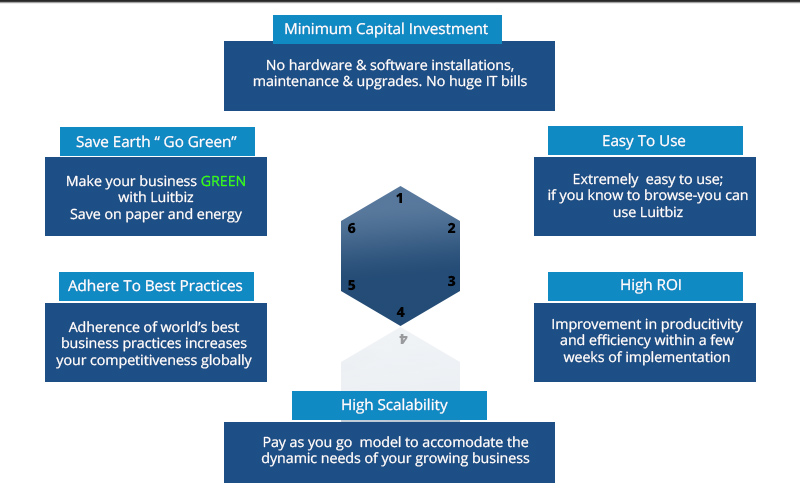 Source: Virmati
Such services can be a significant shift from your traditional operations, irrespective of your business size. Even the government is joining the trend by utilizing a federal cloud computing strategy. So, what are the common reasons organizations should make this shift to enhance IT resources?
To answer that, you can look at the advantages of cloud computing for business. These benefits are the most important reasons for businesses to choose this technology.
Cost effectiveness as it eliminates capital expenses of hardware like on-site datacenters
Optimal speed because the services have on-demand resources that you can access in minutes
Can extend globally, hence ensuring elastic scalability in any geographic location requiring IT resources
Enhanced productivity as it removes the need for any IT management requirements like hardware setup or software patching
Incredible performance due to the regular updates and efficiency to reduce latency and better economies of scale
Along with these benefits, reliability and security are reasons to choose cloud computing.
How to Set Up Cloud Computing for a Small Business?
After learning about the benefits of cloud computing, you are probably more intrigued by it.
If you get such mature services, you can radically differentiate your company in terms of operations. With this, you can access optimal capabilities with minimal capital requirements, making cloud computing important. However, to step up the ladder, you must follow these tips:
Secure the required domains – First, you should establish your online presence by registering your brand name with an ICANN-accredited domain vendor.
Set up a website – Your website will be your identity, so ensure to incorporate your brand value and deploy it on your cloud server.
Promote your brand on social platforms – After registering, the next step would be to promote your existence on social media to target B2B and B2C audiences.
Enable email services – Choosing a cloud computing email list provider will help you target the right B2B audience for your targeted email campaigns.
Use high-end security features – To keep your businesses confidential, use encryption software with cloud backup features.
Using these tips, you can set up the basics of your business, be it brand knowledge or lead generation. However, to operate a functioning organization, you should focus on online marketing and instant messaging networks. You can also ensure that your software and website are mobile-friendly and accessible.
Apart from that, look for online collaboration methods, DNS services, and password storage features.
Are There any Disadvantages of Cloud Computing for Business?
Did you know that there has been a 30% rise in cloud computing as businesses shift to this software? Offering digital services will automatically compel you to invest in cloud computing.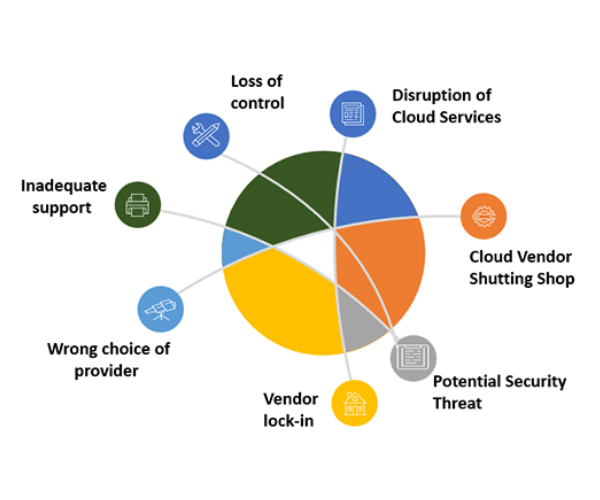 Source: eduCBA
In doing so, your enterprise can gain multiple benefits, as mentioned above. For example, there will be reduced costs that will help enhance the core competence of your business.
At the same time, businesses can focus on eliminating issues in their IT infrastructure. Despite all these, cloud computing has shortcomings experienced by various companies.
To help you understand the contextualized issues, here is a list of all the disadvantages you can face:
Cloud downtime and limited control due to internet connections
Risk of confidentiality, privacy and security due to compliance errors
Vulnerability to attack due to server issues
Limited data mobility due to lack of flexibility
Cost concerns and third-party/cloud vendor lock-in
Apart from these, there are common drawbacks like data theft or leakage, service hijacking, and insecure interfaces. So, how do you deal with these?
All you have to do is design the cloud services with disaster recovery and security in mind. Doing so will help you implement and run the facility efficiently. Hence, your cloud infrastructure should have the best practices sourced from optimal strategies.
Strategies to Streamline the Processes in Cloud Computing
By now, you already know the importance of cloud computing for any business.
Despite the disadvantages, cloud computing offers sustainability and cost savings that significantly impacts the flexibility of any business. But, to achieve these benefits, you must follow a few straightforward strategies.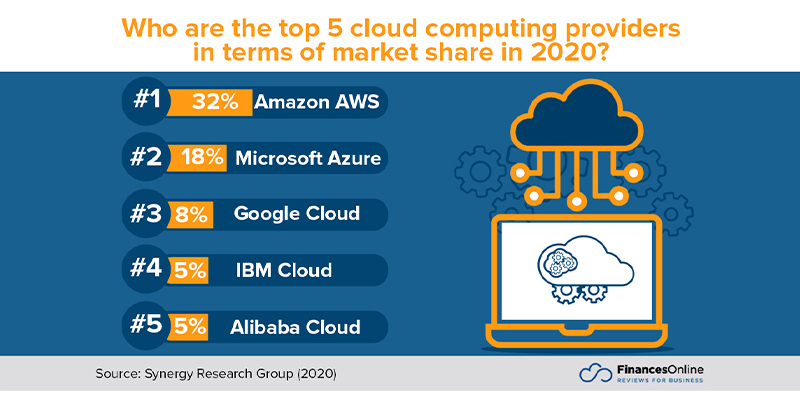 Source: FinancesOnline
To assist you with this, we have scoured the internet and found unique ways to improve operations shared by the Young Entrepreneur Council.
Always try to implement project management systems that are based on cloud computing
Along with the cloud computing features, you should use some powerful software or machines
Utilize the recovery feature to its fullest potential and run complex computing tasks
Try to leverage a self-service interface to make it more interactive for the customer
Undergo collaborative changes that help keep data secure
Apart from these, you can also integrate practical marketing automation with the cloud system to help automate your business.
The Bottom Line
Now you know all about cloud computing basics and its importance. Irrespective of the type of service you choose, this software will help you scale up your business while accelerating innovation. Moreover, you get to drive agility through reduced costs and streamlined operations.
Not only does it propel your business, but it also allows you to achieve sustainable growth. Even then, there are certain drawbacks like cloud downtime, confidentiality issues, etc.
However, you can use specific strategies to transcend these disadvantages of cloud computing for business. These include the implementation of project management systems and the use of power software or machines. With all this knowledge, you must utilize the tips of this procedure to achieve operational success.
All you have to do is secure domains, promote your business and more. Doing so will allow you to harness the actual benefits of cloud computing for small businesses.