Most successful online marketers say, "The money is in the list". This means marketers consider mailing lists as one of the biggest assets they could ever have. Not just any other list but an opt-in email list.
An opt-in email list consists of contact details of people who voluntarily wish to subscribe to your advertisements and promotions. An opt-in email list most commonly consists of the name, email address, and phone number of all the subscribers.
Opt-in emails usually carry personalized information to the targeted market. However, it typically consists of newsletters, product information or special promotional offers.  This is one of the most powerful marketing tactics, wherein you get the opportunity to send promotional emails to your subscriber. In other words, this is called "Permission Email marketing".
These days, it's becoming harder to get prospective clients to subscribe to your email list. Offers, discounts, and special deals are everywhere, and customers are overwhelmed. People get so many emails from different places that it's getting harder to get them to give you their email addresses.
Tried-and-True Methods to Build an Opt-In Email List
1. Revamp Your Content Marketing Techniques
If you believe that the lack of client interaction has turned your present content development tactics ineffective, it is time for your company to revamp your content marketing strategy.
Subscribers are interested in who you are as a company and what drives you to succeed. Sharing regular features and newsletters with people beyond just the ones who signed up for them ensures a content-heavy campaign. Updating content might take the form of anything such as:
a quick reference guide
webinars
Since consumers value their personal information, it is crucial to develop a privacy statement. Before providing you with any information, clients want to know how you plan to use it. They are reasonably frightened that you may use their email addresses for unwanted commercial reasons or send them five spam emails daily.
Before prospective consumers join, you must supply this information on the opt-in forms.
2. Run Facebook Ads to Engage Social Media Users
Businesses, companies, and marketers may use Facebook Ads, a paid advertising module on Facebook, to attract more visitors to their website and, ultimately, increase their leads.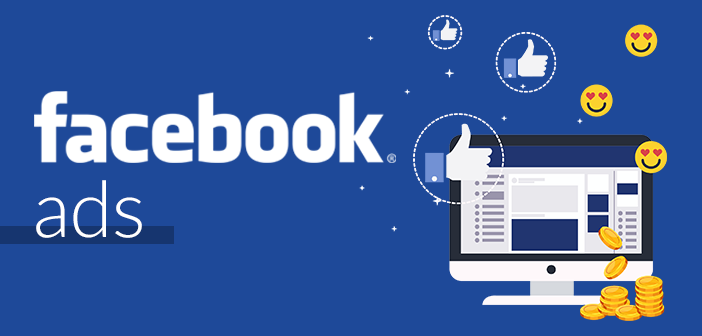 Source: All Stars Digital
Facebook ads are a vital part of the marketing mix for many companies. By working together as a team, you can increase the impact of these ads to their full potential. Even if you don't currently have a sizable following on Facebook, there's a possibility you may improve your chances of connecting with new people and creating high-quality leads by taking the following steps.
You may utilize the Lookalike Audience tool on Facebook to analyze your website's traffic, discover new demographic subgroups you can target, and gather email addresses.
3. Use Exit Intent Pop-ups
Using exit-intent pop-ups on your website may increase conversions and reduce bounce rates. Here are some of how these initiatives will benefit your company:
Boost the size of your email list by quickly attracting new subscribers.
To prevent customers from abandoning their shopping carts, providing them incentives to complete their purchases when they're ready to make a decision is essential.
To improve your site's performance metrics, you may increase the average time spent on your site and direct visitors to your most popular content.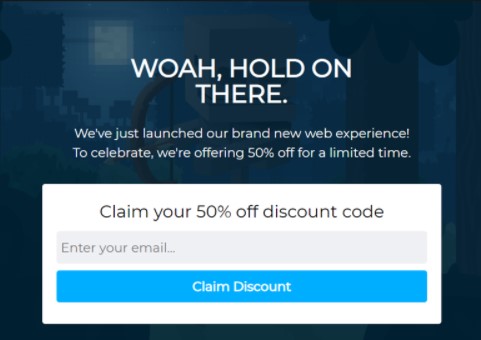 Source: OptinMonster
Obtaining the contact information of your consumers should be your primary objective while they visit your site. Attracting customers won't be difficult if you use exit intent pop-ups.
Dos and Don'ts to Consider While Building an Opt-In Email List
Dos:
Ensure you include the primary necessities of having a subscription web form on your official website.
Do not forget to mention on your website that visitors can subscribe to your newsletter or a free report just by signing in on your subscription form.
Give a clear picture as to what your subscriber will receive from you. Tell them clearly, how often you would contact him.
Always make sure to contact your new subscriber immediately. You won't fail to make a good impression by sending them a welcome mail.
Don'ts:
Never add any email address to your email database without their permission. This could be the worst thing you would ever do to your company's reputation. After all, your company's status is vital.
Do not purchase an email list at any cost if you are not sure that it is 100% opt-in and authentic. You might get tons of spam complaints which can result in losing your ISP.
You can ruin your reputation and lose your customers if you try to spam them with emails they have not opted for. This can result in an increase in your email unsubscribe rate, which can lead to losing valuable customers.
Wrapping Up
It's not uncommon for individuals to get dozens of emails in a single day, which doesn't work. Obtaining someone's email address is getting more and more difficult.
Consider shaking things up if you use proven strategies like a CTA sidebar.
A mailing list provides the answers you need to keep your company operating efficiently. If you want to grow an email list, we've got the tools to do it. There may be plenty of options for email marketing platforms, but choose one that supports your company in every way.