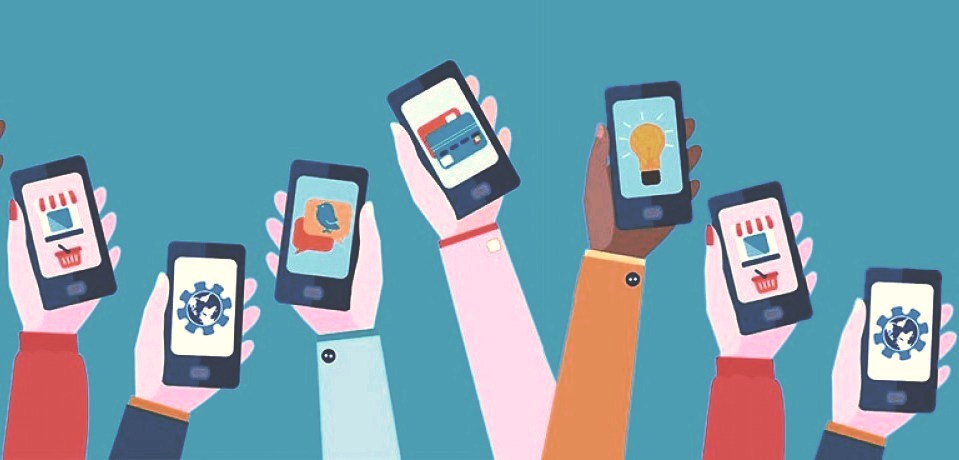 Though I know that social media websites are creating a wave in the B2B industries, but sticking to one object will not help you. Marketing is not any rocket science where you will be following certain parameters every day to promote your products and services. So what latest in the market? Sorry, I shouldn't termed it as "latest", but still I am sure that it's on the implementing stage for many B2B companies.
Hey Guys, I am talking about mobile marketing that is rousing towards to be the one for any B2B marketers. Okay, if you are wondering why you should start mobile marketing for your business and how it will be helpful, then, let me reply you to your question!
A business professional without a mobile device is like the Loch Ness monster… it doesn't exist, or is rarely seen. But what B2Bs really need to understand is that the mobile revolution isn't merely a migration in communications devices, but a sea change across our business audiences' needs, preferences, expectations and thresholds. These dramatic shifts mark a full-on revolution in how we B2Bs build relationships and ROI in this anytime, anywhere world.
Especially after the evolution of smartphones, business professionals engage with their mobile devices by virtue of necessity. In fact, our 2012 B2B research revealed that 69% of respondents use their smartphone to access email and the Web. Clearly, mobile marketing is a powerful avenue into your target audience's world. Business people exchange their information, time, and attention in return for mobile benefits, to include quick access to Web materials, industry news, meeting details and product enhancements.
1. Better, Faster, Easier is the B2B's Mobile Mantra:
Companies that develop mobile strategies that make their audiences' work-related activities better, faster and easier will win mobile hearts, minds and market share.
2. Think "Inside" the Box:
Be aware of the space constraints of mobile and build accordingly and be mindful of how user needs differ when accessing your content via a mobile device rather than a PC or tablet.
3. Use mobile to extend brand value proposition (don't just aim to produce a "cool app"):
Ensure that you stay relevant in this newly mobile world.
4. Leverage existing content through new tools and new formats:
It is vital that B2Bs audit their existing content to see how it can be repurposed for the mobile audience tools. To give some examples: video is a terrific platform to convey otherwise long articles, audio is wonderful for summarizing case studies. Instead of long articles opt for short, 100-word posts that help your specific market stay up-to-date on small screens. SMS alerts are a great way to keep your target market informed of industry developments – SMS messages are quick and easy to read, and can hyperlink to a mobile landing page with more information.
5. Don't sell, help your audience:
Trust me; your market doesn't want a pitch. They never did — but on their most personal mobile devices, a sales pitch will enrage, rather than engage, them. Think how you can use mobile to help them do their jobs better, faster, easier, to stay ahead of the competition and remain relevant in these fast-paced, forever-in-flux times.