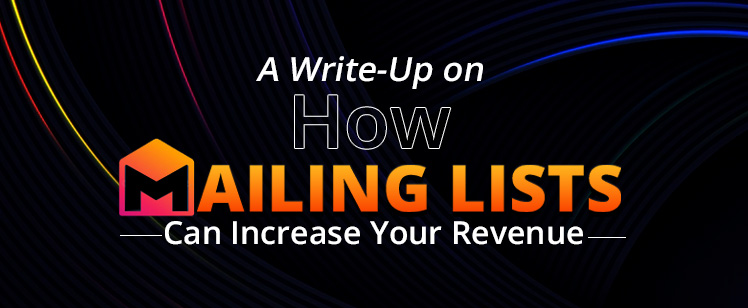 A business's future depends upon two critical aspects: coming up with fresh ideas to grow your firm and being smart in implementing those ideas effectively.
Marketing is one of the most obvious ways to boost your company's performance. Conducting marketplace research and running ads and promotions will help you learn which message is speaking to your target market and what can be done to improve it. However, having a mailing list has made a huge difference in the field of marketing.
Seven out of ten marketers firmly believe that data is used at every organizational level to draw useful marketing insights. Buying mailing lists has proven to increase revenue, even for big businesses and entrepreneurs concentrating more on advertising on different mediums. Listed below are ways to use mailing lists to maximize revenue.
1. Highly Targeted Marketing Communications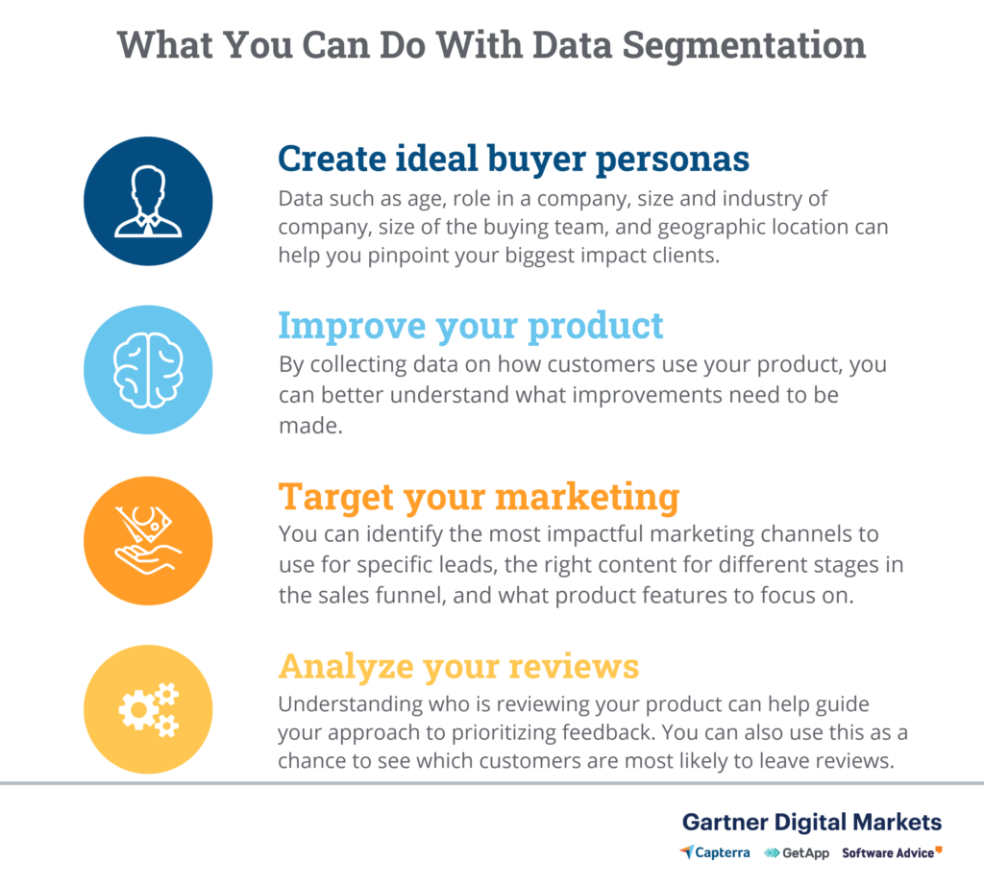 Source: Gartner
A successful marketing strategy is one that enables you to reach the right audience at the right time. This is precisely what a robust contact database or mailing list does, mainly through audience segmentation.
You can create digestible segments of your Total Addressable Market (TAM) based on critical criteria such as audience demographics, firmographics, and even technographics. Geographical location, industry verticals, job title, hospital affiliation (in the case of healthcare), technology subscriptions, etc., would fall into this category.
You can use as many criteria as possible to narrow audience groups into meaningful segments. The resulting prospects are highly likely to be genuinely interested in your business offerings. Through personalized content, ads, and marketing messages, it becomes easy to attract, engage, nurture, and convert.
More sales will naturally translate into higher revenue.
2. Refining Audiences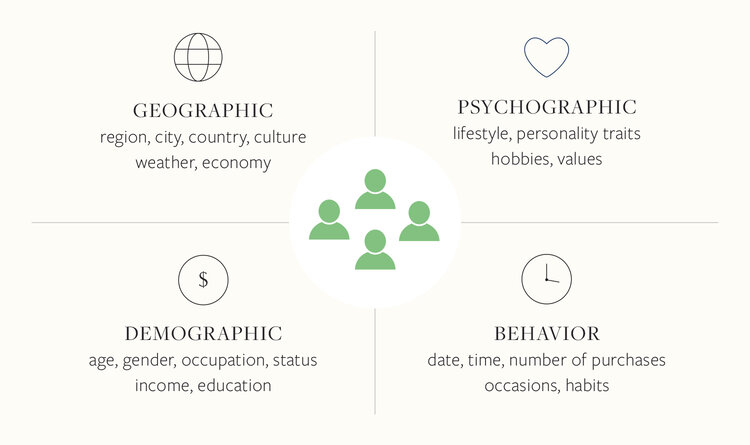 Source: Natsumi Nishizumi Design
When you purchase third-party data in the form of a targeted mailing list, you can rest assured of promoting your products and services to audiences within a defined segment. For instance, people in an exact zip code, a particular industry, etc.
However, another way a third-party-collated mailing list helps is by filling in gaps left by first-party data. Suppose you're a B2B medical device manufacturer looking to target physicians. Using third-party data, you may discover that your target audience spends most of their time socializing across LinkedIn or participating in Facebook groups.
With this information, you can decide whether to connect with doctors through LinkedIn messages and advertising or interact with them through Facebook groups and discussions for your marketing activities.
Not only that, but a premium mailing list also gives you other vital information, such as competitor brands your audience may have purchased from in the past, any competitor websites they may have browsed through, and more.
3. Opens up Omnichannel Targeting Capabilities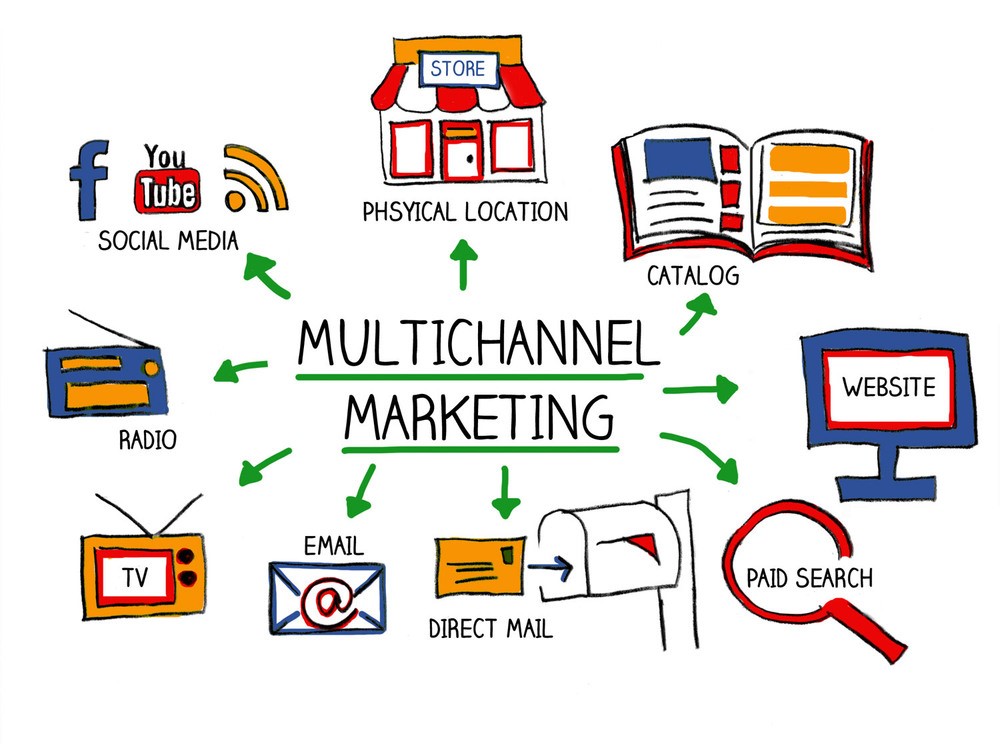 Source: Financesonline.com
Every business's most lucrative customers are found across different marketing channels. It is vital to take the omnichannel approach to stay on top of your prospects' minds without being intrusive in their personal space.
A highly responsive mailing list enables this by providing information on different marketing channels a prospect can be targeted. More customer touchpoints make it easier to enhance the customer experience through quick issue resolution, faster product updates, and more.
Moreover, a multi-channel marketing approach makes it easier to know your customers more intimately. You learn about the times they're most active across different platforms, their feedback, and their discussions, which may reveal product satisfaction, pain points, and more.
This information becomes valuable in introducing product upgrades and improving sales strategies.
Wrapping Up
You surely don't want to miss big business opportunities where you get to market your product to the audience directly. That is through a perfect mailing list. Here you are not wasting time advertising to the wrong group of people. In return, you are targeting the ones who will most certainly buy the product you provide. In fact, mailing lists are proven cheap and effective marketing tools, so you will be able to generate income with very little expenditure.
All you need to do is update your mailing lists and sort out customers who positively react to your mail. In a short period of time, you will see tangible growth in your business.
Today, many companies provide mailing list services. While there are companies that still follow the traditional ways, there are also companies that engage in electronic services as well. However, before choosing a mailing list company, ensure that the company is reliable and that the mailing list database you purchase is authentic and up-to-date.
With all this information, you wouldn't go wrong with your strategy.