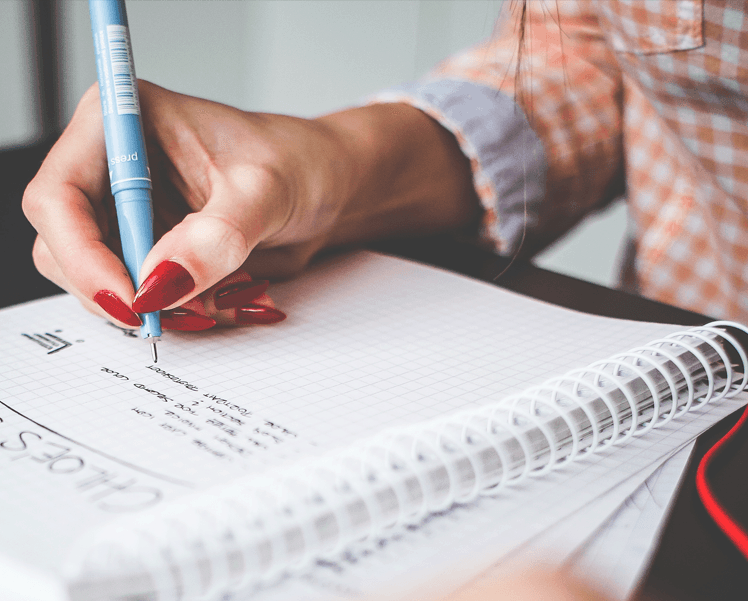 The pitch and yaw of business are content driven, right? Yes, it is! But, is content alone sufficient to make a million dollar business? Think again, stories of great businesses are about great products. Content is part of a business process.  The typical business faux pas is that extraordinary merit is given to content while the product buyers are treated as expendable.
When marketers cajole customers with quality content, several critical essence is often ignored. Every decision will influence the growth, or contribute to failure. Business thrives under the banner of quality product and outstanding customer care. But, the reality is far from the logic. Hoards of businesses are rampantly milling content without the slightest clue how it churns money.
Here are hard facts that play the offensive to stall business growth. Avoid these clichés now!
1. No Products? Then, No Business
The typical content marketing approach kick starts in 2 possible ways:
The need to spike sales will make marketers stress on zombie contents that may rather seem crafted by a desperate marketer pushing the boundaries to acquire customers.
The other is a group of modern marketers who are easily motivated by the success of big brands and imitate the same by milling content after content with no accurate picture of end results or at least how the system generates the economy.
But, in a jiffy, the product fades due to insignificance. The core of any business is its products and services. Without the realization of which, is a waste of effort.
The problem with cranking up a zombie system of content development is that brands may end up creating copious content that barely contributes to the growth.
The result is a tragic waste of time while only handful users express interest in the actual product.
It is alright to establish a fanfare for the brand before selling the products. But, it is essential to invest in strategic content that is aimed at targeted audience.  Hence, a good business will not just sell products, but they also merchandise value. This approach may inspire audience from other segments to explore the benefits out of curiosity.
2. Website Always Complements Content
The value of great content is as good as the website itself. Year after year campaign marketers craft inspiring contents that catalyze the sales. But, high revenue consciousness can make decision makers to stagnate website design. But, little do they realize that it plunders the progress achieved by quality content.
The overall presentation of the content along with the website design contrasts the customer's purchase decisions. Whether it is a well-designed sidebar or a contact form, every little detail reflects performance.
Many customers usually assess the brand worthiness based on the contents being promoted.
As a added measure to make a lasting impression, invest in quality content and also website design, because they go hand in hand.
Design upgrades for websites can be pricey. But, on a long term, it is a practical move to boost revenue and traffic.
Brands that are vigilant to trends and pacing up with change will succeed while the rest may succumb to penny pinching and eventually fade out.
Brace for technological mishaps. When a website succumbs to glitches or deliberate attacks, its contents are vulnerable too. Make sure all data is secure by making regular backups at the host servers. Also, it is safer to make a self-backup to prevent inadvertent data loss.
3. Customers Are the Pillars to Businesses
Content adds value to the business. It helps you clinch attention of consumers. It improves the quality of readers' life or makes it worse. But, the products that every brand sells cannot bring similar change in the lives of users.
Businesses rely on the content until the point of customer acquisition. Once, lead is converted, it becomes an undervalued asset.
An older customer satisfied with the quality of your service is more likely to come back for more. But, the same cannot be said for casual readers and email subscribers. The underlying fact is that it's wrongful to ignore buyers who have actually purchased the product rather than chasing those who may or may not be interested.
Customer service can either enhance or make your business vulnerable.
For every product sold, make it easier for customers to reach you for assistance related to the product. With the follow-up services at disposal, it strengthens the client's faith in the brand and fierce loyalty to your business will soon follow.
The promise of quality services is often finely attested on paper. But, the reality is far from the promise itself. Most brands just focus on selling the products, and after the transaction; it's just sayonara to customers.
Let's face it, customer services is a money guzzling thing. But, it dilates the growth on a long term making initial investment worth every penny. Customers find it appealing when vendors express enthusiasm to solve product related issues. When you go above and beyond to assist users, it is a desired trait every customer wants to see in a brand and a depiction of professionalism.
You may have an outstanding customer care network. Yet, it can lead to nothing at all. Some clients are hesitant to call for support when they run into glitches. The product preference may go cold, and the user eventually moves on to seek other providers. These customers are pockets of opportunity for your business to revamp sales and relationships.
The better way to tackle the situation is to follow up on the clients' post-transaction of business. Knock doors, say hi and ask if they are satisfied with the products. Product users are likely to value vendors who weigh the expectations and experience of buyers.
After selling the products, you can revitalize the relationships by sending high-quality blogs and contents that are of high value to readers. It makes them aware that you still care and are paying attention to them.
4. Content Is Reined In By Sales
Sales are the binding force between content and product. Lofty content can drive awareness to patrons; educate them about the products and services. The product complements the content by making customers feel satisfied with their expectations in the utility and service.
Sales funnel will make strategies simpler and easy to adapt. There exist several sales funnel strategies, and it is harder to point if one method works better than the other.  Split test every results rendered from the sales funnel. It helps build a better picture as to how a brand can engineer performance by striking a due balance in forces that drive the business itself.
Conclusion
The businesses of the 21st-century values content as a primary asset to get the word out to a greater audience, giving them an exposition of brand's intentions. It is an invaluable asset to mold core expansion strategy which otherwise may go cold, lacking exposure. But, the product is always the pillar of any business, without products, there is no business.
Exploiting these four measures will help you craft a better growth structure.