In this day and age, B2B demand generation is the right way to promote sales and expand revenue for your business. However, with dynamic buying behavior, economic uncertainties, and recession in the market, generating demand is getting harder. Don't worry; this guide will walk you through essential information on B2B demand generation to help businesses come up with productive demand generation strategies.
What is Demand Generation?
B2B Demand generation is an integrated marketing model that aims to drive awareness and interest in your products and services. It begins when a prospect shows interest in your offerings and moves on when you provide them with upsells. The marketing and sales teams use it to build demand at every stage of the buyer's journey in the sales funnel.
More importantly, demand generation strategies focus on increasing brand awareness, addressing prospects' needs, and informing them how your brand offers solutions to their pain points.
Ultimately, demand-generation tactics are also focused on building brand awareness.
However, not everyone can be targeted in demand generation strategies. It has to be those customers who are an ideal fit for your product or service.
Before you create B2B demand generation tactics, you have to create an ideal buyer persona, including demographics, professional info, personal info, pain points, and purchase behavior, among other things. This information will empower your strategies and boost brand awareness in your ideal market.
Demand Generation vs Lead Generation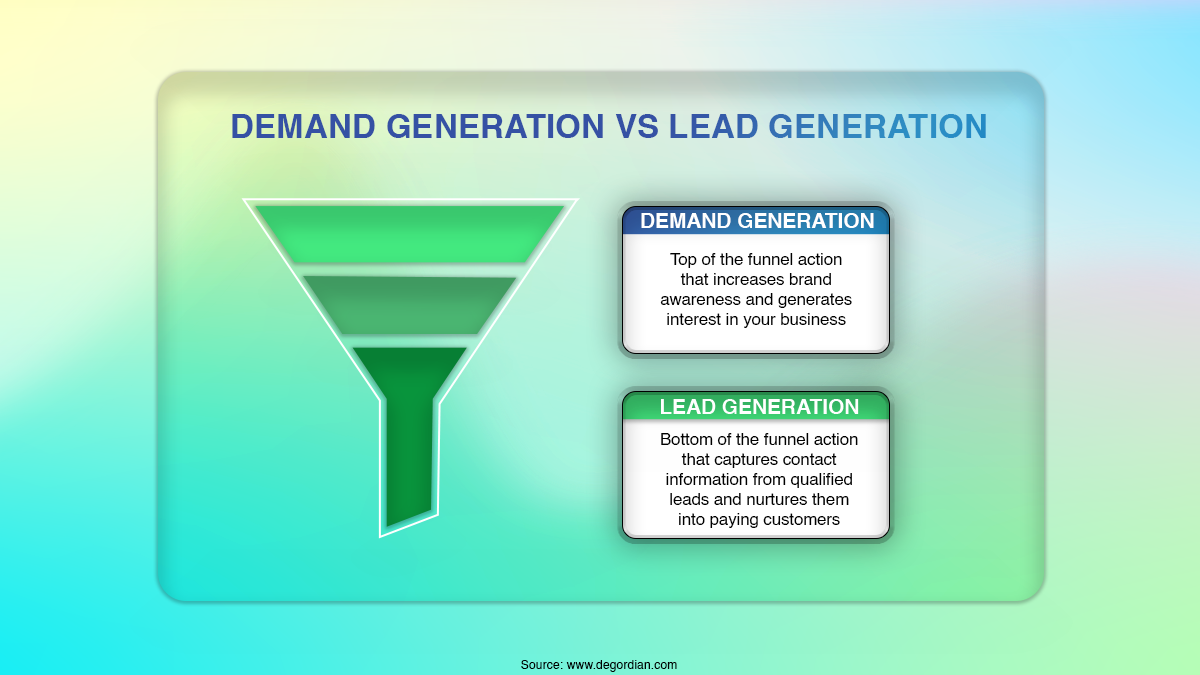 It's important to note that demand generation and lead generation are not the same things. Although some people might use them interchangeably, they have different meanings – which is important to understand.
While lead generation is a part of the demand generation marketing model, the latter is different. Lead generation is more focused on the end of the sale funnel. Its purpose is to push a customer to do something, such as fill out a form with their personal details in exchange for specific content about your brand.
On the other side, demand generation is about pushing a prospect through the sales funnel, including introducing to your brand offering and building his/her interest in the same.
Best Strategies for B2B Demand Generation
Here're outlined some of the best strategies for B2B demand generation:
1. Harness the Power of Content Marketing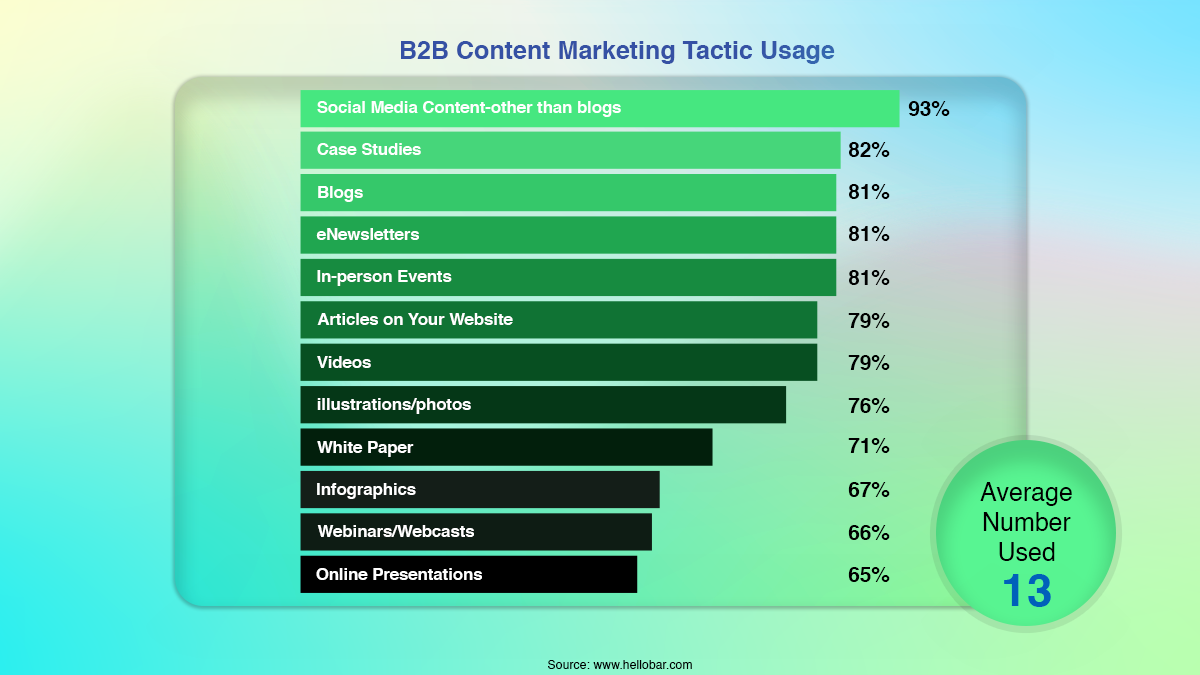 Content is the king, even in the world of B2B demand generation. It provides essential details about your product or service and how potential prospects can use it to enhance their business.
Brands must focus on creating high-quality, informative, and valuable content to increase target audience's interest in their products. However, it will differ for clients who are already aware of your brand and have some follow-up questions versus potential prospects who haven't heard about your company.
To that end, creating content for each stage of the sales funnel is best.
Awareness: Introduction to the offering with informational blog posts and videos
Interest: Give more information to develop interest with whitepapers, tutorials, etc.
Desire: Build desire for your brand offering and demonstrate what it can probably do by providing a free trial or hosting webinars
Action: Include a call to action at the end-of-webinars to influence purchase decisions.
2. Build a Demand Generation Website Tool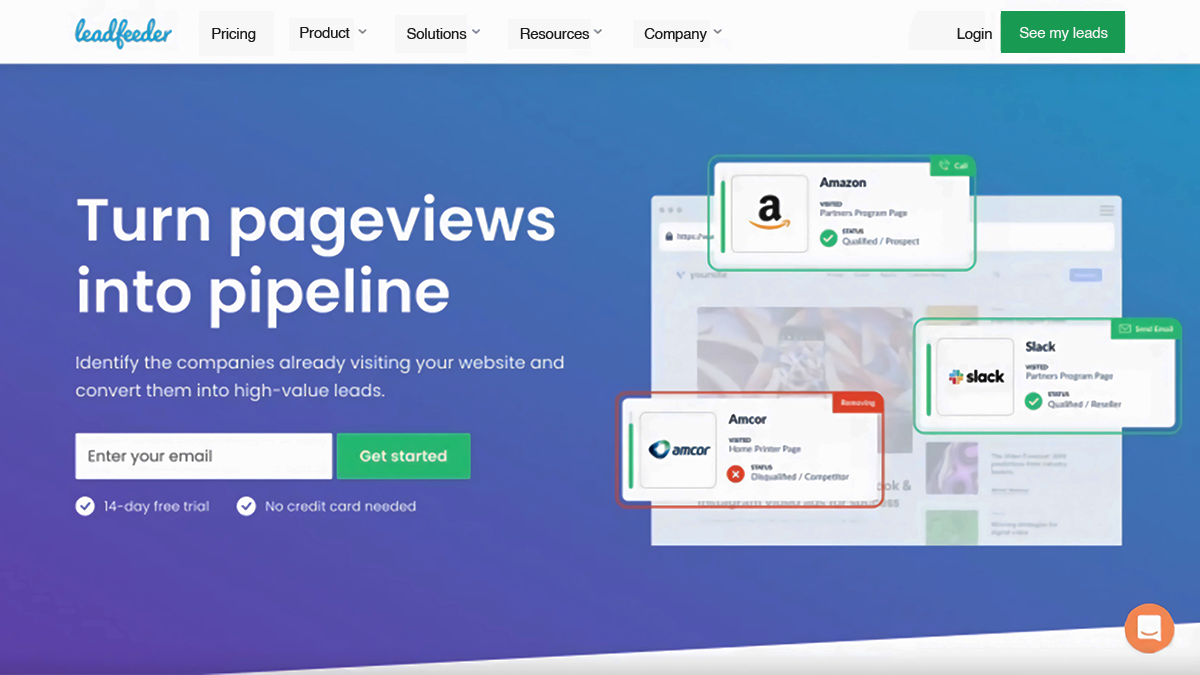 Offering free trials and tools is a great way to establish credibility for your product. When you offer a free resource related to your product and the problem your brand fixes, you're likely increasing the free trial users into paying customers if you offer more features in the premium version of the same product.
However, one essential thing to remember with these is that you should aim for the most simple, seamless onboarding experience. You want potential users to have an excellent experience with your software so that after completion of the free subscription, they will easily buy your product.
For instance, take a look at NordVPN – a company that offers VPN services – provides customers with a free trial to see how simple it is to set up and use their services to secure and work safely on the internet. The aim is that after people see how helpful the tool is, they'll understand that the company-paid tools are beneficial for them.
If you're not a SaaS B2B service provider, you can offer something like a free guide or e-book related to your offering.
3. Focus on Event Marketing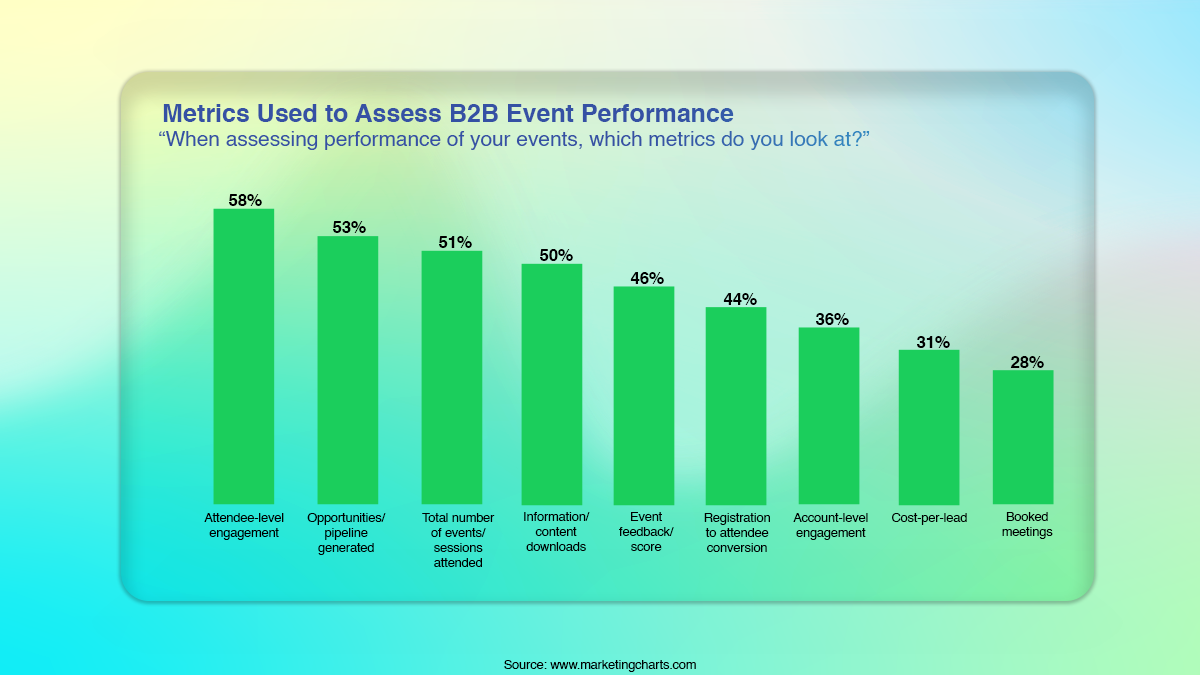 It is time for B2B businesses to integrate event marketing into their demand generation strategy. Reports from Statista suggest that around 45% of marketers find webinars as one of the most effective demand-generation tactics.
Events, in-person or virtual, are a golden opportunity to network, build interest in your product, and reflect on yourself as a thought leader within the industry.
Producing or hosting an event within your industry – allows you to use and share your knowledge of the industry and consumer pains points – which is a perfect way to secure their attention towards your business. Try to host sessions that go into detail about your product or even problems prevalent in your industry.
4. Build a Consistent Social Media Presence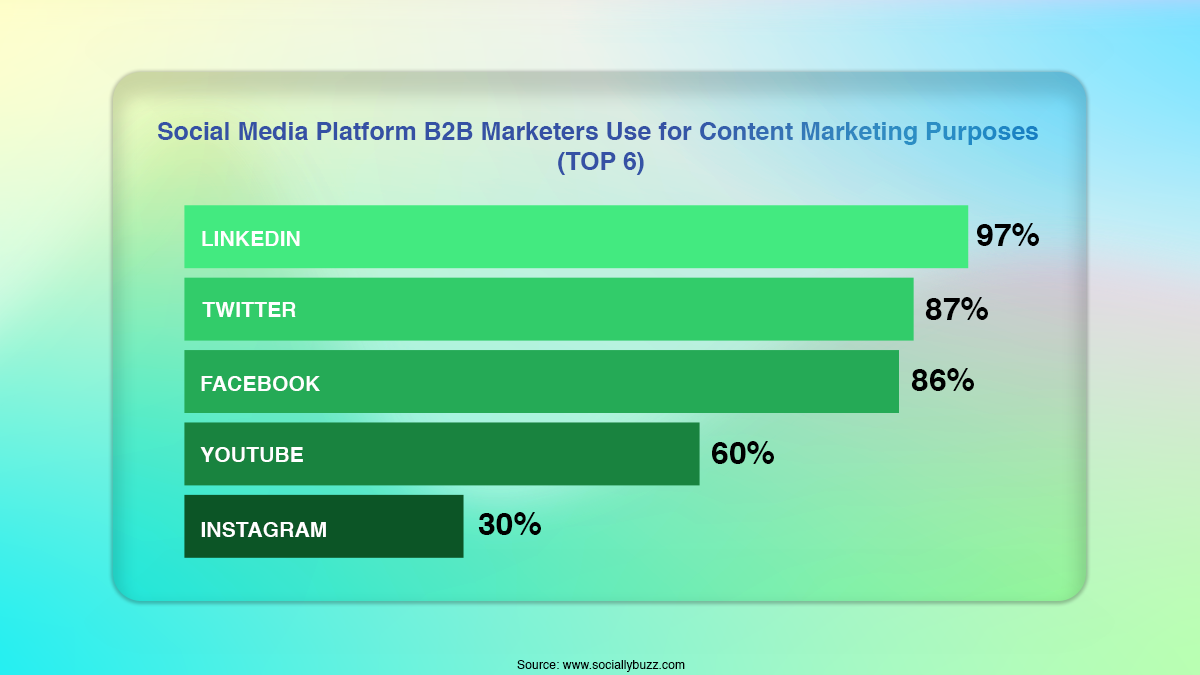 Social media is key for building brand awareness and B2B demand generation. A strategic and effective social media strategy includes targeting your audience with B2B paid ads and keeping them engaged and informed through a consistent organic social media campaign.
Besides, lending a face to your social media strategies with members of your company can be more effective in creating demand than just focusing on positioning your company as an organization with helpful products. When you leverage C-level executives, you add authority and credibility to your social media posts and make your brand story more relatable.
Moreover, through social listening, you can learn topics around which key conversations are going on in your industry and strategize how you can place your business in the middle of them.
5. Collaborate with Relevant Influencers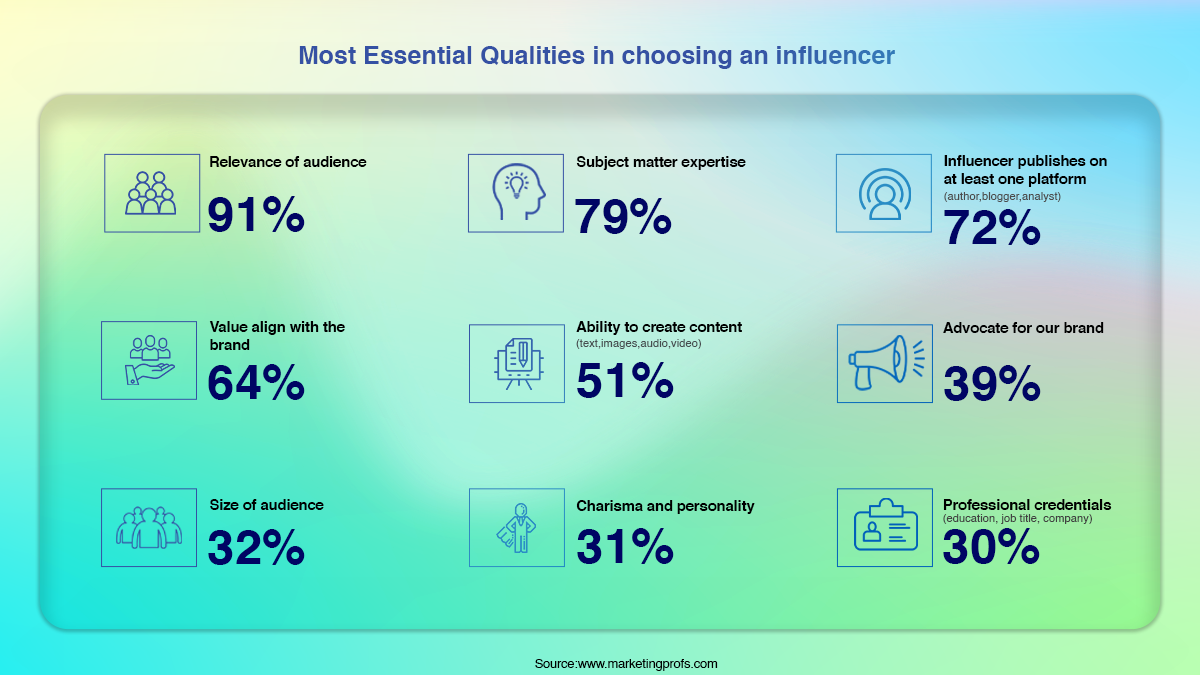 Interested in getting your product in front of thousands of people and boosting your brand's authority? Collaborate or partner with influencers.
One of the most significant advantages of a B2B influencer marketing strategy is that it provides access to potential prospects that you wouldn't reach as quickly as other demand generation strategies.
On the side, they also facilitate brand awareness by broadcasting about your business to an already-engaged audience.
And top of everything, the most tangible benefit of partnering with influencers is higher sales numbers. When you partner with an influencer your audience trusts and follows, they are more likely to pay attention to his words about your product or service – responding positively with purchase decisions.
6. Use an Account-Based Marketing Strategy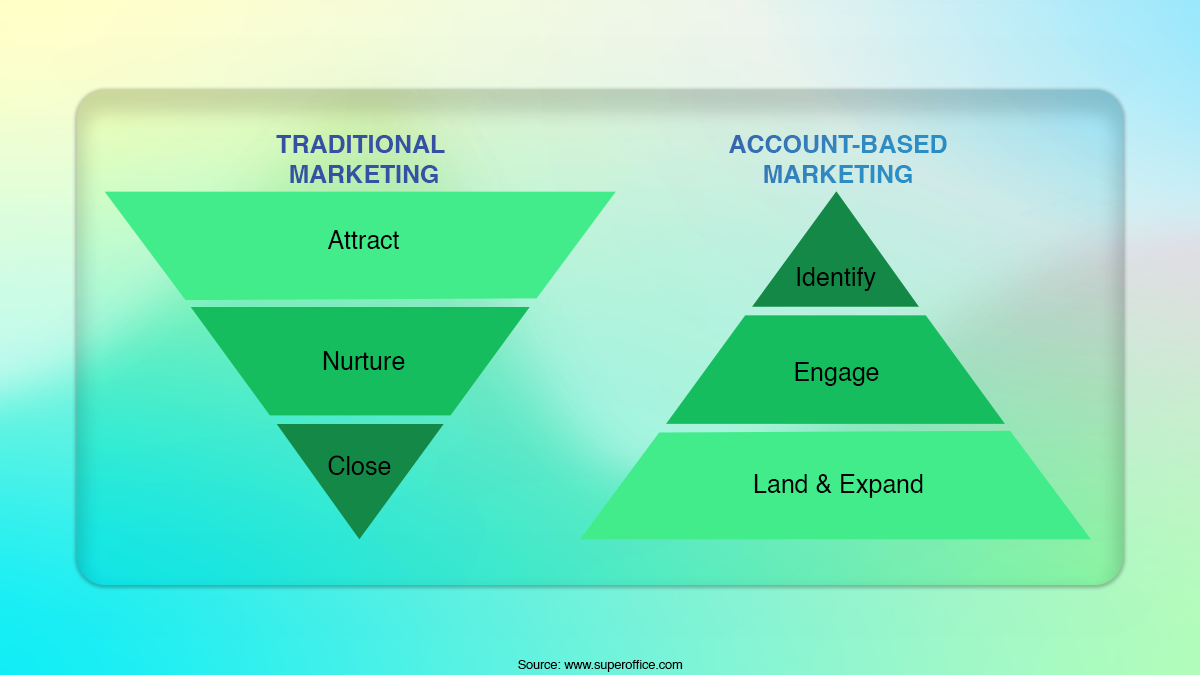 ABM strategy is a great way to generate demand from top-level executives in your target accounts. This type of demand generation effort allows you to personalize marketing messages based on specific accounts' needs and concerns.
With the CRM data you've accumulated, you can personalize the sales cycle and ensure your team has all the information they need to strike a meaningful conversation that strikes a deal close.
For that reason, an effective ABM strategy initiates with creating a qualified account list. On that note, make use of firmographic and technographic data to ensure you're targeting organizations that would be perfectly suitable for your product/service.
You can then reach out to these accounts with tactics, such as email and LinkedIn outreach, ads, direct mail, and any other channel that works for your business.
7. Earn and Display Client Testimonials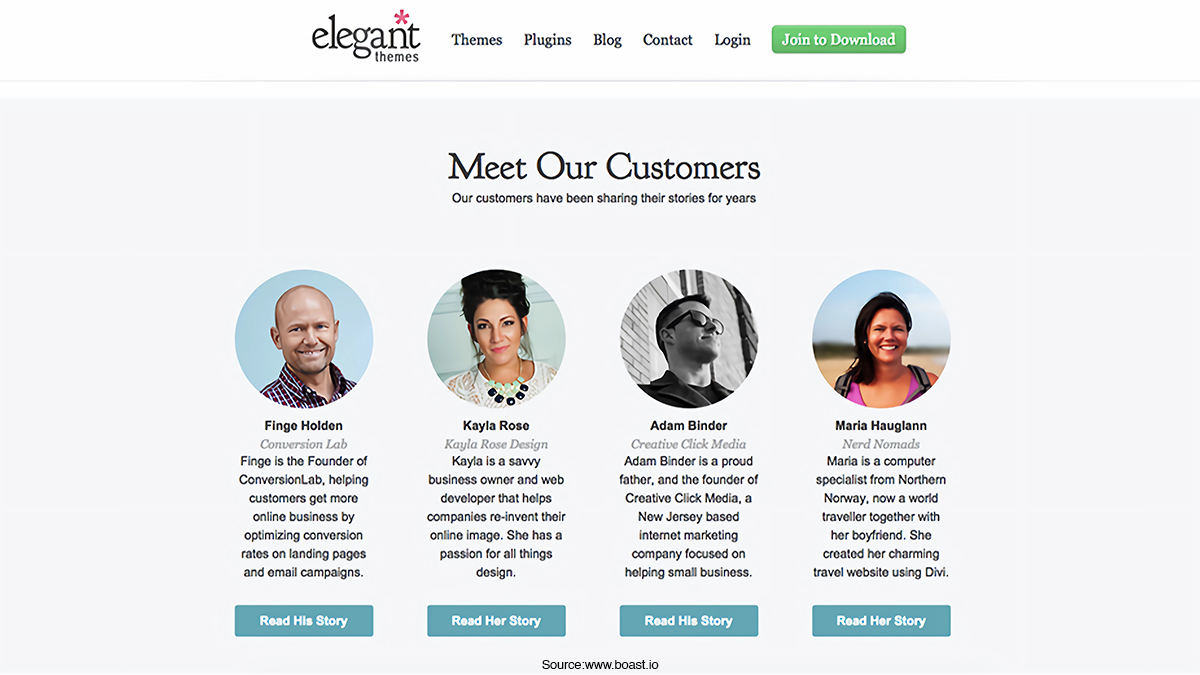 Building trust is a key factor in every business, especially in B2B. A primary reason is that you're reaching out to the top-level staff experienced and experts in their field who don't make decisions instantly on impulse. Moreover, the investment involved in B2B products and services is slightly higher than in B2C. You've to earn the trust of the buying committee and prove to them that your product/services can be relied upon.
Client testimonials are a fantastic way to establish credibility and acquire trust. Few things influence the demand for your offering more than reading reviews from contended clients. So, whenever someone associates with your business, you should always try to get a testimonial from them.
You can use software such as Mailchimp and A Weber to acquire testimonials from clients and automatically post them on your social media or website.
When C-level executives see testimonials from other executives, there's hardly any chance that you won't be able to gain their trust.
8. Don't forget to keep an eye on essential metrics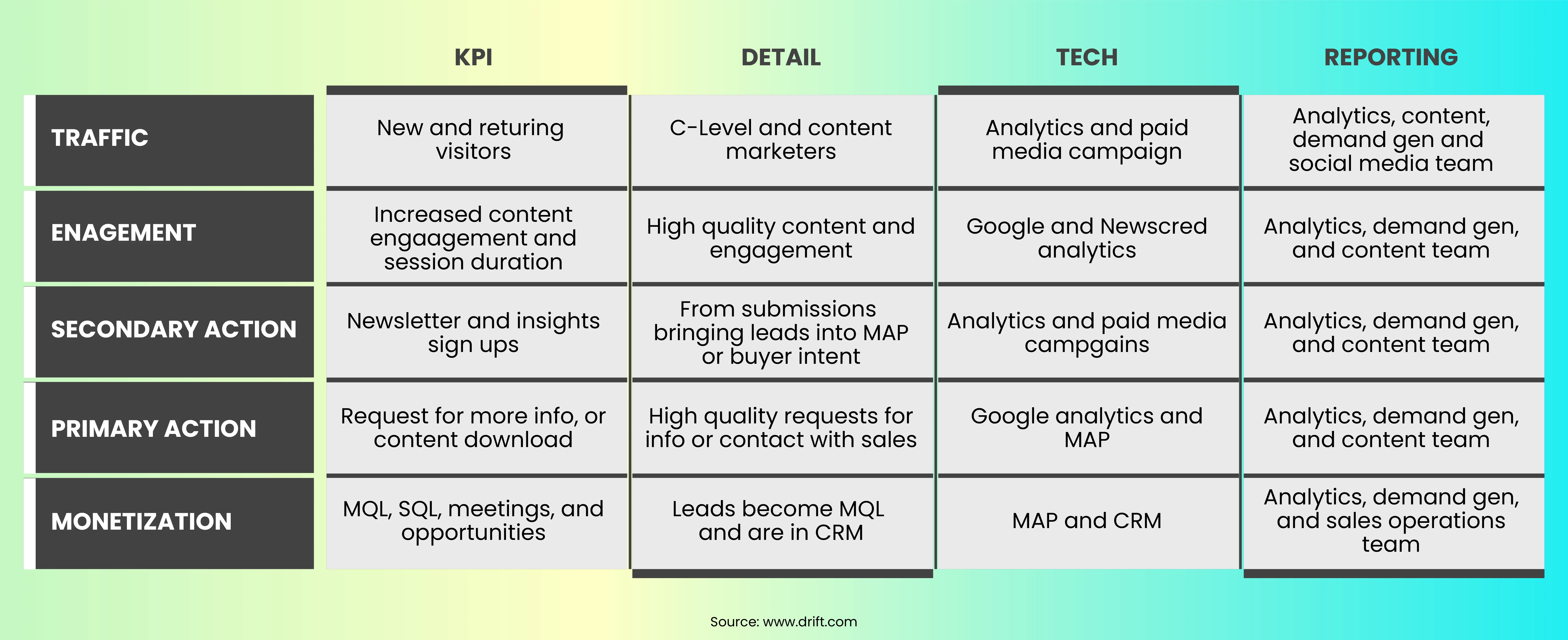 You'll be throwing your hard-earned money away if you're not measuring your results.
Notably, the best B2B demand strategy is driven by data and powered by technology whilst constantly adapting to new trends and changing consumer preferences. If you're not aware of which of your tactics are working and which are failing, you won't be able to improve demand generation efforts in the future.
That's why it's necessary for B2B businesses to spend significant hours defining important metrics for their business to ensure everything runs smoothly at all times and they're aware of the areas to work on.
Some metrics to focus on are:
Cost per acquisition: Determine whether you're spending on demand generation strategies is more than you're bringing in.
Average contract value: Evaluating the average size of your deal helps to determine sales cycle time and the demand generation strategies you'll use.
Close rate: This will inform you about how many sales were made versus how many leads were received.
The Bottom Line
Demand generation is rapidly emerging as a key component of B2B marketing and sales. B2B demand generation helps educate prospective clients about your business and how your solutions can help them out. This strategy makes you stand out in the competitive market space as you create personalized and targeted content for people at their specific sales funnel stage.
Start developing your demand generation strategy with a sheer vision of who your prospects are, define your purpose and goal, and then move on to take each step of the process.