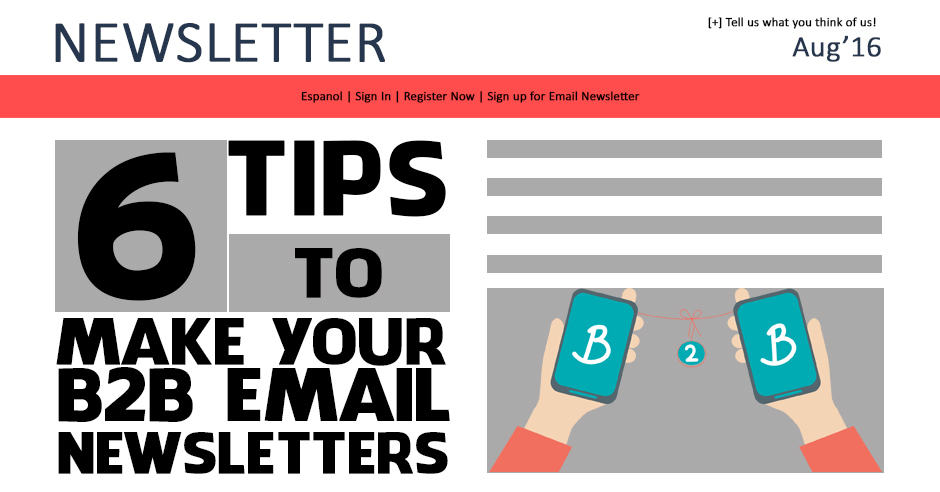 Undoubtedly, email marketing is the most effective and affordable tool for marketers who want to communicate with prospects, leads, current customers, and past customers directly through their inbox at a time convenient for them. Helping business owners and consumers stay connected, email campaigns can attract higher response rates and more positive responses quickly and at a lower unit cost. With email marketing, you get to target the population you want to be in front of, the people you know, the people who want to have what you offer.
Email marketing incorporates a host of communication strategies, right from newsletters and autoresponders to customer surveys and follow-ups. But, out of these, an email marketing newsletter is the most commonly used marketing tactics by organizations of all sizes because of its ability to efficiently engage with your target market. By sending your newsletter to as many people as possible, you can increase your reach to a great extent.
However, receiving email newsletters that are irrelevant can compel prospects to unsubscribe it, giving a great blow to all your efforts. Hence, while framing the newsletter, you will have to keep in mind the needs and interest of the targeted audience.
Planning your next B2B email newsletter? Then follow these six tips and get started with developing an interesting newsletter that can capture the attention you wanted to since a long time.
Know Your Audience and Address Accordingly
As a marketer, it is essential for you to segment your audience based on what your audience need, what their pain points are, and how you can resolve their problems. By doing so, it becomes easier for you to frame the newsletter that fits their requirement. Data collected from subscription forms, social media interactions, landing page visits, and premium content downloads can be of great use when you personalize your newsletters to make it engaging. The more contextual and relevant your newsletter is to the recipient, the more are the chances of it being clicked by them.
Try to Educate not to sell
Newsletters are not meant to sell your product rather they are a medium to educate your prospects on the areas you work, on issues you solve and the services you offer that can help them in dealing their concerns. Don't turn your newsletter into a selling platform.
No matter how many emails you send, decision makers will take decisions based on what they find is right. But, what you can do from your part is convey an informative message that can significantly influence their decisions in your favor.
Get a Better Email Design
A newsletter that appears attractive can attract more attention. That is what the power of a great design is. While designing your newsletter, don't forget to incorporate photographs and other rich media like YouTube videos that are appealing and engaging. A responsive newsletter design will help you to secure more leads and reduce unsubscription rate. In short, you have to keep your newsletter simple and short and decorate it with design features like vertical format, clear headers, white space between separate items, short line length, short paragraphs, and bulleted lists.
Your readers might not have the patience to go through the entire newsletter, so in that case to help them get an overview of it, give the main idea in the beginning itself.
Avoid Bad timings
If you want your prospect to open your email newsletter, then you have to send it at the right time. During working hours, the audience whom you are targeting can be busy in their work and might ignore your emails. So, it's better to send your email campaigns outside of standard working hours, or on weekends.
You can also conduct some trials to test the response of your email newsletters. It will help you to find the best times to launch your next newsletter.
Use Analytics Tools
To monitor and track user behavior, you can your email analytics tools and make use of the data available. By measuring relevant details such as how people respond, what draws their attention and makes them click, how much time they spend on your newsletter, you can tailor your newsletter accordingly and avoid the mistakes you committee last time.
Such strategy will help you make necessary changes to your design techniques, emails' usability, and editorial policy so that it contributes to making your email more acceptable.
Don't Forget to Connect Newsletter with Other Marketing Strategies
You should never treat your newsletter as a separate entity. It should be well integrated with other marketing activities like blogging, social media, and more. Such an approach will help increase website visits which in turn will boost your online leads.
Follow Now!
It is a fact that different strategies work for different people. But, newsletter time and again has proved its worth as a highly efficient and scalable marketing tool.  If you haven't unleashed its advantages, then you must do it right away.