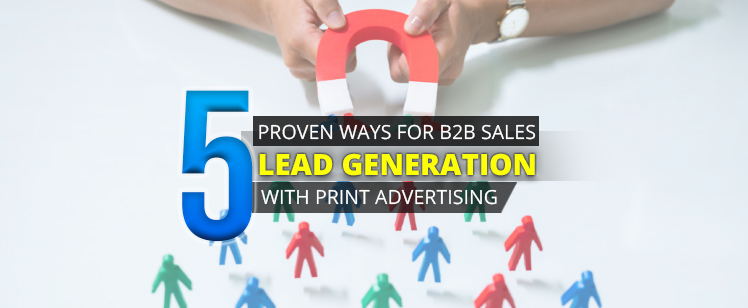 The issue of B2B lead creation is vast. Every marketer has their go-to tactics, best advice, and tales of great successes and epic failures—the backbone of your business leads.
How can you add more leads to the funnel while developing those connections and gaining traction with your content marketing strategy? This is where B2B lead generation might feel challenging, leading you to wonder which tactics are most effective and worth trying.
Below are some print advertisement examples with some tips, including the generation of b2b sales leads using print ads.
The Wonders of Print Advertising in a Digital Age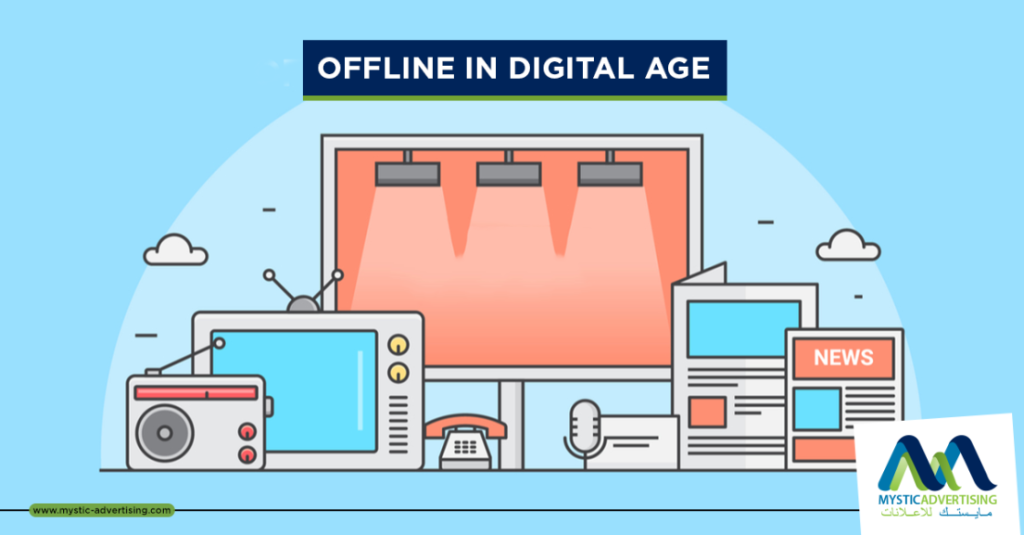 Source: Mystic Advertising
As a B2B marketer, the world is literally your marketing stage. Before you write off print media as an effective marketing strategy, consider the potential it may hold for your business.
For instance – if your primary target audience includes engineers and technicians, they will trust prominent trade publications as much as they rely on e-newsletters and industry reports.
A study by Newsworks found that print advertising primarily works because it stays reserved in the memory much longer than e-ads. Additionally, you also get the benefit of solid demographic targeting. So, if your target audience is also a consumer of print media, do yourself a favor by converting your print advertisements into a well-oiled lead generation machine.
Print Advertising: Top Tips for Lead Generation
If you also wonder how to convert leads from print ads? Fret not! Given below are five tried-and-tested methods –
1. Newspapers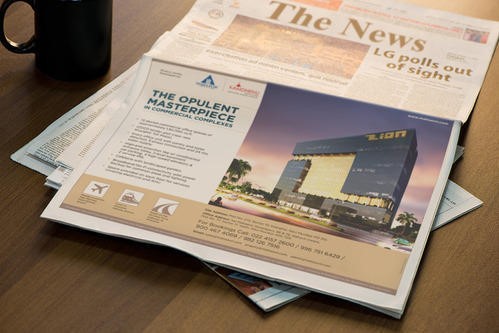 Source: IndiaMART
Newspapers allow you to reach a broad audience at minimal costs per reader. Despite other editorial content, you can make your ad stand out by following some fundamental principles:
Target the right audience – For instance – if your target market is very niche, consider publishing the ad in a community newspaper.
Decide the ad's placement – In general, the first quarter of the newspaper generates maximum responses. Similarly, ads placed on the right-hand side are most likely to be noticed.
Consider the ad frequency – You can publish the ad daily, weekly, or on alternate days.
Decide the right type of ad – Display ads, inserts, classified ads, editorial pages, etc., will have different costs and impacts.
Keep the design in mind – Think creatively and make the design stand out.
2. Magazines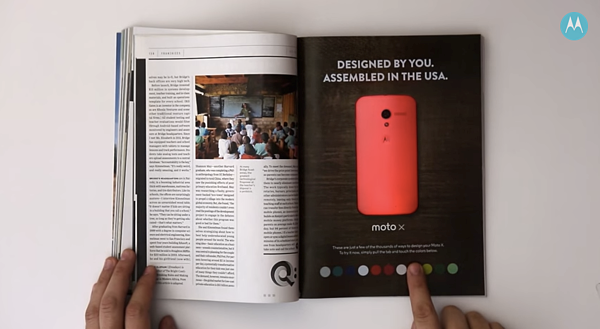 Source: HubSpot
If you want to create high-impact print ads, magazines are your ideal media. It's easy to make your product stand out through full-page rich colors and visual imagery. If national magazines are too expensive, choose local (niche) magazines with a quarter or half-page print.
In such cases, your message's impact will depend on the following:
Proportions so your ad doesn't look distorted
Eye-catching visuals, including images, colors, bold text, etc.
Ad layout
Make every word count – choose a strong & catchy headline, a sentence for value proposition, a sentence explaining the benefit, and a strong CTA.
3. Brochures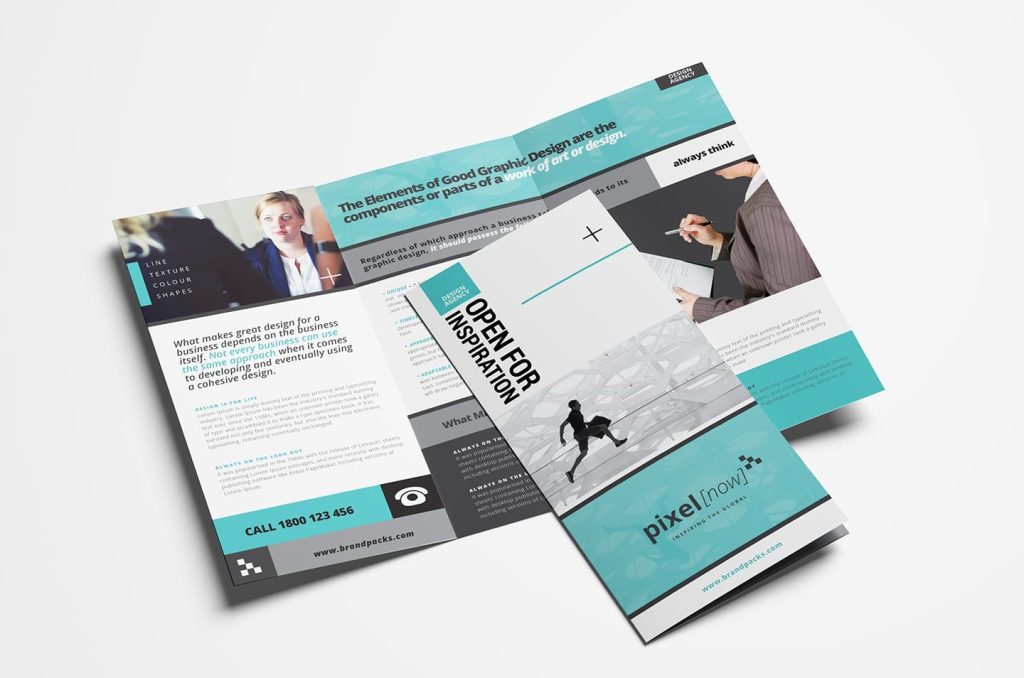 Source: BrandPacks
Handing out brochures is a novelty that will make your brand stand out from its competition in this paperless era. Hand them out to potential clients after a networking event, meeting, etc.
Moreover, the personal touch they offer is unmatched. Not to mention these are highly targeted means of print media. So, how can you make your sales brochures effective? Below are some ways:
Understand your customer and their needs intimately
Plan your brochure according to the AIDA model (Attention, Interest, Desire, and Action)
Insert a relevant image on the cover (based on customer wants)
Sell, but don't tell – make the customer the hero of your brochure
Use benefits-oriented headlines and subject lines (even graphics)
4. Billboards and Posters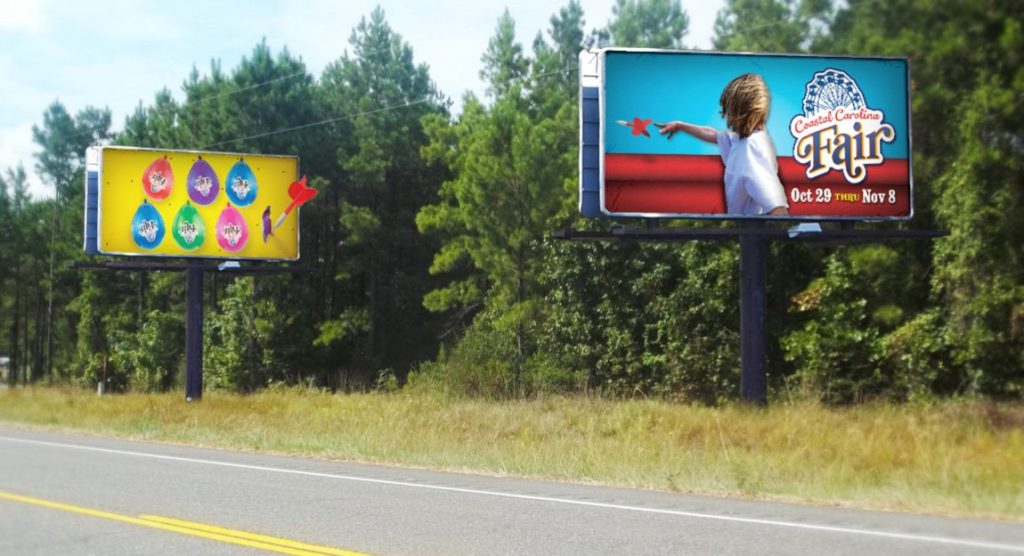 Source: Matrix Media Services
According to the Arbitron National In-Car Study, 71% of drivers still notice a billboard while zipping down the lane. This certainly means an excellent opportunity. A successful billboard is able to tell a story, even if it is a five-second glimpse over the steering wheel.
So, the aim is to convey the essence of the campaign through imagery and ideas, not text. Here are some tips to ace the billboard or poster advertising:
Keep the look bold but simple (the perfect paradox)
Choose the right location so that drivers coming or going can easily notice
Try to make the billboard interact with its surrounding environment
Use emotional marketing strategies to make it memorable
5. Flyers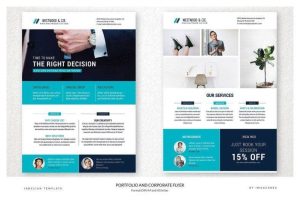 Source: Template.net
Flyers are more than just a low-cost option. They are still top promotional tools, mainly because they help create high impact with low efforts. Moreover, people are intrigued by tangible things, and flyers offer an excellent opportunity for eye-catching graphics.
But, succeeding in B2B print advertising with flyers can seem challenging, primarily if you specialize in services your audience cannot see.
How can you create a solid B2B flyer lead-gen strategy? Check out the tips below:
Make the flyer about creating awareness, not selling a product or service
Let the content be minimal and make it more impactful with images
The copywriting message should be ridiculously simple and straightforward
Send out flyers repeatedly for maximum impact
The Afterword
Finally, one of the most important tips for using print advertising effectively is having a solid lead management strategy.
It is best to establish a solid inbound process. Also, the employees should be trained to answer queries on time. Further, create smooth pathways for lead disbursal to relevant landing pages or customer care representatives, and ensure each lead is contacted through regular follow-ups.