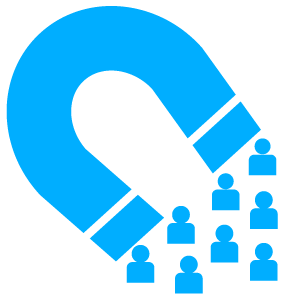 Are mediocre results from inbound marketing leaving you unsatisfied? Outdated practices are only as good as last week's potatoes. Just before the straws are drawn, scroll down to know what it takes to win.
The Internet is aplenty with literature that recommends unlimited inbound marketing strategies. However, we aim to separate the clutter and bring forth select strategies to help position your business on the frontiers.
Perhaps, a generic question is a good starting point. What are a people oriented inbound marketing strategy?
A good inbound marketing strategy is an ideology that goes along the lines of 'what works best for each client?' Every solution must address the pain point of users in need of a solution. Focus on answering typical questions plaguing users.
1. Analyze. Test. Improvise

Every content marketer believes his or her contents are top-notch and client-focused. But, how much of that notion is being tested real time?
Testing is the next big thing in content creation; it gives the most accurate representation of performance in real time. The approach involves writing content by taking into account how a customer interacts with every post. Testing provides accountability before and after publishing.
One way to give desperation a pass is to tone down the branding and let visitors indulge in the experience of the site. In your face, branding can put away any customer and can fail to generate any results at all.
2. Using Social Steams To Drive Inbound Content
Quality content is imperative for any business, but how well can you define quality? Listen to your prospects for what they have to say. It is easier to develop inspiring content, the better you know the subject.
Social media is a great place to start looking for answers. It gives useful insights into the list of problems manifesting users.
Here is how you can make social media a great asset.
• The most frequently asked questions
• Sourcing keywords within the questions
• Creating smashing content
3. Content Is More Than Infatuation. It Can Make A Buyer A Follower
An unwavering content will not just appeal prospects, but also other knowledge enthusiasts. An educative resource that instructs the right equation for problems will invite more visitors doubling the traffic to the website.
Engaging tools such as calculators will give buyers a chance to understand the benefits of services listed on your site. Users willing to explore all features classified by the vendor (you) will get an opportunity to evaluate the return on investment.
Although content churns conversions because it targets buyers uniquely, the rate of conversion can be doubled by the inclusion of calculators or similar interactive tools.
With interactive content, you get pockets of opportunity to collect client information using simple forms. It automates your CRM process to honing in on right prospects.
4. Influencers Are Additional Perks. Find And Engage Them

Creating great content alone does not yield full-fledged results. You will need the proper task force to promote the content.
Influencers play a pivotal role in streaming additional traffic to your existing line of visitors. The influencer's recommendation can swiftly affect your traffic.
The easiest way to earn influencer traffic is to refer the influencer itself. It is likely that they may promote the content within their network. The immediate benefits are a tweet with your mention or a backlink.
5. Guest Blogging Is The New Lingo
Push your content to the frontlines with guest posts. Remember, these aren't average news. However, the key takeaway is social engagement opportunities, chance to sizzle within the league of leading content makers, and exploiting the potential of CTA.
Share valuable snippets and quotes onto social media to gain immediate traction. After all, exposure is the objective of promotion.
Opportunities for social engagement can help you knock the doors of potential customers. Stay ahead of the curve by engaging with shares on Twitter and LinkedIn to network with prospective. An opportunity may lead to conversion.
Use inline links and CTA within the content to route traffic to your business. But, remain cautious not be pervasive when requesting for a CTA.
Often, the host may coy about sending traffic to you. Instead, ask for the creation of a co-branded page on their site giving site visitors a chance to download your resources from their page. It allows you to develop additional leads
Use these pro tips to gain leverage in the lead generation. Leave a comment below to let us know your opinion.