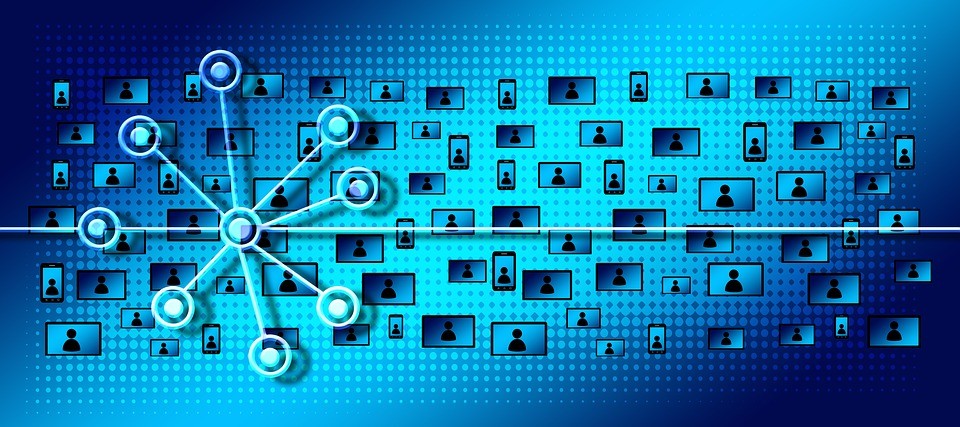 Businesses are involving themselves in various marketing strategies to reach great heights in this competitive world. It includes a usual telemarketing tactic or an integration of social media in the marketing mix. Similarly, database marketing is one such technique utilized by marketers to improve ROI and build the brand value worldwide.
Most of the firms have already introduced this strategy in their businesses. Some maintain the valuable databases, and some outsource its management. By preserving accurate information in the database, one can flawlessly execute multi-channel promotional campaigns across the globe. Apart from this, companies make use of this data in extensive areas such as prospecting, querying, profiling and also in customer segmentation.
Like every other strategy, database marketing has got its own set of advantages and challenges. When you examine the drawbacks in detail, you will be more aware of how to utilize this strategy logically. In this article, let us see the effect of these challenges on businesses and how can one overcome them.
1. Huge Investment
Although basic database setup does not require a high budget, the cost keeps increasing as you grow your business in and around the country. So, one has to consider this factor before choosing database marketing in their company. Based on the scale of operation, the marketers have to invest in advanced technology to keep their database afresh.
Since primary tools do not help you in knowing your customers better, you may have to opt for Customer Relationship Management (CRM) kit to intelligently maintain the client's information. Likewise, to integrate customer data from multiple channels into a single database, the businesses will have to go after an application by name Customer Data Platform (CDP).
Sometimes, the companies may also choose third-party services to optimize their business. The inclusion of these technologies in your firm comes with the cost. So, it is advisable to pick the tools wisely that helps your business instead of grabbing everything on the go.
2. High Customer Expectation
As technology advanced in this era, its usage and future expectancy have also increased with time. Now, the customers have become well-informed and educated about the product and services without any demonstration. With easy access to knowledge, their demands have increased enormously. Marketers must consider this factor before beginning with any multi-channel campaigns.
The higher the customer expectation, the higher should be the effort of businesses. So, companies have to invest significant time and resources to maintain an accurate database that can undergo effective segmentation. Based on different target groups, one can study the behavior pattern and implement few strategies to meet their expectations. By having more data about existing customers, the companies can build a stable and highly reliable behavior model.
This strategy helps in retaining the trust of existing clients and also in acquiring new customers. Businesses can also integrate CRM to provide highly customized marketing campaigns and include more customer interactions on the way.
3. Resource Utilization
As mentioned earlier, the accurate database helps businesses in performing multi-channel campaigns successfully. To stay at the top, it is always necessary to make the campaigns creative and cost worthy. To implement this in your business, you require a high skill set and proper resources. When the essential resources or skilled analysts are not available in your company, it is a must to outsource them.
The outsourcing always comes with extra costs and time. For example, to generate an attractive and powerful message in an email, one may need few external tools to compile them. If you look into outsourcing, it may consume more time than in-house management. As agencies may take more time than required to analyze and organize the emails, it will directly affect the campaign execution. So, supporting creative teams within the organization helps you in overcoming this issue.
4. Data Protection Laws
The companies which include database marketing in their playlist should always take special care on data protection or privacy. There are laws one should abide by before neglecting this factor. The latest digital privacy regulation known as General Data Protection Regulation (GDPR) came into force on May 25, 2018. All the countries across European Union (EU) will have to obey this law.
Failing to adhere to this regulation, may lead to a huge fine of up to €20 million or 4% of total turnover. The business will lose not only the reputation and goodwill but also millions of dollars for contravention. So, they should make their customer's clear about their product and services before planning future endeavors.
They should gather their consent to begin or send a communication on a regular basis, and also about using their data wisely. This stringent law helps businesses to focus only on the group who are keen to know about their products and services. It saves time and effort by reducing the initiation of communication with the entire crowd.
5. Data Quality
Quality of data has more importance in businesses than its quantity. It is a significant factor one must consider before planning its usage industry-wide. Maintaining an accurate and verified data in the database helps the marketers reach the right target at the right time. It saves your time along with cost and the marketing effort. So, it is highly advisable to clean the database and keep it up-to-date always.
The inclusion of duplicate or inaccurate information in the list leads to poor data quality and hence affects your business goals. The customers may receive multiple emails, or it may reach the wrong person, and it directly results in revenue loss. The businesses must implement cutting-edge technologies to compile records and deliver authenticity to avoid such lousy customer experiences.
6. Data Segmentation
As business keeps growing, the companies try to integrate several technologies in their work to see a better result in later stages. Along with this, the firms must also consider data segmentation as a critical part. Since they maintain large customer data, some marketers are still finding segmentation a tedious task to perform.
Instead of broadcasting messages to the large audience, try to segment the list and send it to the target group. It helps you in reaching the right person in less time and also in generating good revenue. Most of the marketer's segment customer data based on geographic location, industry type, job title, company revenue, and many more factors. By implementing this strategy, the businesses can expand their influence worldwide and quickly build a genuine relationship with the target customers.
Conclusion
While data is the critical point of database marketing, the firms must keep it updated and highly accurate. The data analysts must use proper analytics or statistical method to generate reliable behavior pattern of the customer. To make this strategy useful, one has to follow wise steps.
Apart from downsides, one can easily explore opportunities on a global scale with the help of database marketing. When marketers try to fix as many challenges as possible, they can reap maximum benefit from this strategy. So, organizations need to deal with such problems perceptively to meet their marketing goals.
"Know thyself. Know the customer. Innovate." ~Beth Comstock