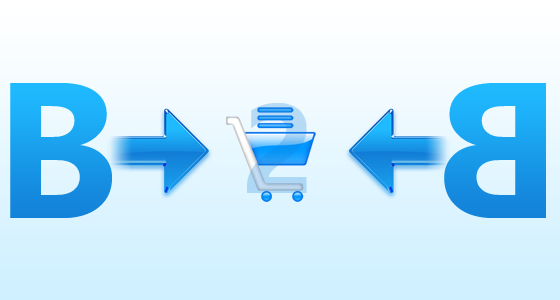 The E-commerce business is expanding at a lightning speed across the world; Moreover, several researches make it quite prominent that today businesses are buying online more than the consumers. Although due to the online global community E-commerce emerges out to be the most exciting space for both customers and businesses, selling B2B is pretty much unlike from B2C.
Steve Weber highlights few steps following which you are sure to increase your B2B E-commerce Sales:
1. Know your Customer/Client:
Firstly it is quite important for every E-commerce business to know their B2B client, like for instance, whether the client is a task oriented purchaser, whether he is brand loyal, how many decision makers are involved in the deals, what are his payment terms etc. However, you must know that today intelligent and smart B2B customers are avoiding expensive and time consuming sales calls, and are more likely to contact you through your website, so, to build a flourishing and permanent B2B sales channel, you must furnish the same facility, customer service and technology B2C customers like, in addition to functionality and conventional touches required to close the sale.
2. Offer a tailored B2B E-commerce experience:
Every E- commerce firm should have a professional, uncomplicated website with SEO and metadata tags, SSL certification; the website should be flexible and scalable and should accept 3rd party plug-ins and apps. Apart from that your website should be smartly designed providing information's through buying stages, graphic rich and detail product catalogue, simple checkout and virtual customer service facility.
3. By reducing operations costs optimize revenue in each channel:
If you are selling to numerous channels, you must consider using a dynamic multi-channel management platform to handle-all your sales processes by connecting all your sales channels and back-end systems. By implementing this you are sure to simplify your operations, boost your productivity and reduce a lot of time and money spent on manual processes.