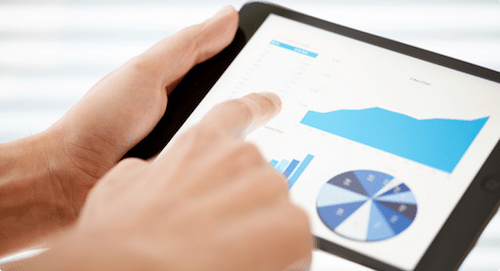 Measurability is every digital marketers dream as the drive towards measurability has led to the birth of entire industries. First ad servers, then web analytics packages and then attribution vendors and is you have bulky budget to spend with a detailed understanding of statistics; digital media-mix modelling is another way to measure your digital marketing investments.
So you are left with proliferation of choices to which you have to make the tougher choice as to which metrics fits best with the objective of your marketing campaign.
Track Offline Objectives:
Retailers typically measure online ads with online results: cost per click, cost per action, and cost per sales. But RapidBlue a shopping analytics firm recently tested the effects of online ads on offline sales and surprisingly found a strong correlation double-digit increase in both the number of shoppers and the amount of time they spent in store when stores ran Google AdWords campaigns.
The result has been overwhelming and could change the way online advertising traditionally tracks costs and measures return on investment.
The Challenge:
However the major challenge with topmost CPG and auto brands are that even in this very internet age, a negligible number of people tend to buy products online. So, even the most of advanced metrics will not be able to tell those brands whether they are getting ROI with digital investments and how much?
Five very simple steps can make offline sales measurable and allow digital marketers to optimize their in-house campaigns to grab more of customer's wallet:
Step 1: Offline Sales – Start Measuring:
Neilson, ComScore, Datalogix anyone can help to measure offline sales with a traditional offline sales study or onboard your CRM database via a data management platform to measure offline sales directly.
Step 2: In-market Shoppers first – Brand Loyalists Next:
For autos, ask, "When do you plan to purchase a new car?" For CPG, ask, "How often have you grocery-shopped in the last two weeks?" Use the survey data to optimize your campaign toward the best segments.
Step 3: Drive increased content or Purchase Intent or Both:
It's simple if you want more customers to purchase your brand of ready to eat meals you would like to find people who might be in-market for a competitive product. You can also check which products do you plan to purchase on your next shopping trip? With an answer set that includes your product and competitive products.
Step 4: Exclude any coupon, leads, and recipe views – Stop tracking:
The segments optimized to driving purchase intent have 200-300% the offline sales impact as do coupon or lead optimized segments.
Step 5: Be bold – Do not get satisfied with handful of survey responses:
Driving offline sales is different and accounts for more than 10s and 1000s of responses, with 10 segments that quickly translates to atleast 8000 survey responses. Once you have those survey responses you can actually drive offline surveys.
There are certainly other ways to continue to improve your understand of the impact your online efforts have on the sales your firm generates, but I hope these get you started in thinking creatively about the ways to diffuse the difficulty of multi-channel attribution.