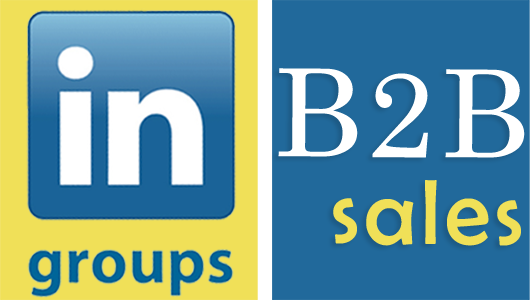 Amidst the fastest growth of social media channels, LinkedIn apparently stands apart. While every other channel is involved within the crazy business of acquiring countless followers and friends, it's a single channel that let its features and networks do the talking. A gem for any business, LinkedIn epitomizes the fact that with a clear motive, strategy and vision companies can reach great heights in terms of lead generation, product marketing, customer satisfaction and recommendation.
LinkedIn Groups and Boosting Sales
As promising as this feature sounds, it give you a golden opportunity to get your brand in front of the people than trusting only on the presence of your company page. If you have not already got into LinkedIn groups here are few tips to help you out and give a boost in sales.
Direct Involvement within Groups
Active, Persistent and Assertive are the recommended behaviors within LinkedIn to attract due prospects. Would be associated customers feel more confident about brands that are obviously invested in their client's experiences and opinions. Express your interest by setting up automated messages to send to LinkedIn users who join your group, giving them a warm welcome and inciting them to contact you freely with any questions or comments.
Provide topics of discussion but let your group members lead a good number of discussions, showing your interest in what they have to say. Rather than watching a slew of topics coming from your end it will be interesting to see outflow of views and discussions turning into knowledge pool.
Positive discussions are always useful. Therefore as a group moderator you should you must ensure that all activities are appropriate, informative and does not annoy current or prospective members. Like continuous posting of self promotion, for them consult them privately and advice appropriately.
People join groups for a reason it may be they are interested in certain topic and either want to be involved in discussion on said topic or just get as much as information and advice. So make sure to post only relevant content.
Along with playing the role of group manager, invite prospective members those have the probability of turning into clients. Utilize Advanced People Search option from LinkedIn in farming a specific group of people. Just like people with specific job title, CFO's, LinkedIn helps you find exact target audience you have always desired but never knew how to contact.
LinkedIn now has an advertising feature. A Paid feature quite comparable to Facebook's ad feature and the possibility of reaching your target audience is greater. The Groups feature allows your ad to be placed front and center on the pages of a group.
Inter Group Participation and LinkedIn's Worth
To increase group's worth and get more profile exposure, make it a key point to join people's group whose topics fall under the same umbrella as yours. Start a group and never forget to increase its worth in your own way.