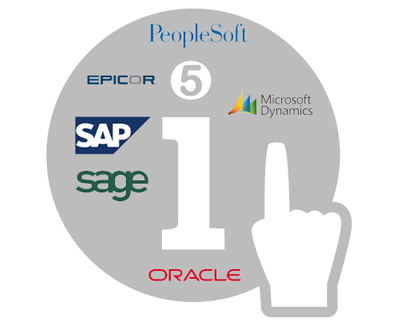 With the tremendous growth and popularity of Information Technologies (IT), software systems, computer hardware has influenced various facets of computing applications throughout various organizations. Besides, business processes are becoming more complex, and several functional divisions require more impulsive and inter-functional flow of information for a timely procurement of products or services, decision making, human resources; as well as accounting and inventory management. When companies have an increased need to enhance their organization's competitiveness with better logistics and highly effective systems, Enterprise Resource Planning (ERP) comes into the play.
ERP Targeted Database marketing is becoming a fast buzzword in the industry. What is ERP targeted database marketing and what can it do for you as a marketer? Boiled down, it can make you more effective at reaching your customers, helps you move the most likely customers to purchase, save money so you can do more with your marketing budgets, and provide you with measurements on the performance of the marketing plans. This sounds miraculous, but database marketing can help you achieve just that.
Some popular Enterprise Resource Planning (ERP) Companies List includes: SAP, JD Edwards, Oracle, PeopleSoft, Siebel, Microsoft, IBM, etc. These market leaders have hundreds of employees working for them. Hence, by having the contact details of just one or two top key executives will not do a great help you to build the ERP Users List.
Listed below are some of the crucial points that should be taken into consideration while building a targeted ERP Users List:
1. Make sure to arrive at the correct person to pitch the sales proposal.
2. Is the executive open for discussions?
3. Is the executive responsible for engineering and designing the ERP or any other associated technology and provide you the exact requirements.
4. Whether he/she posses good amount of knowledge about the ERP system?
5. Last, but not least, the key executive should not only possess the title of decision maker but also match the parameters.
While compiling the ERP targeted database, vendors generally receive some criticism from customers because of certain issues such as under-delivery and lack of functionality of these software solutions. A few customers quetch that subscription maintenance fees are extremely overpriced. Despite these criticisms, you should be a marketer who successfully satisfy customers' needs by providing top-notch products and services at reasonable rates.