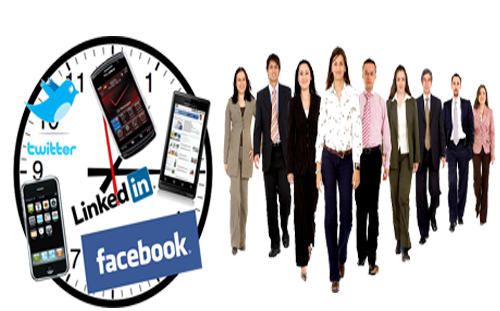 A persistent question of many business owners is How can I promote my boring business on social media? The question scooted to business is technically wrong, every business that transpires passion, cannot be boring. Many businesses are simply not targeting consumers, so they don't only need the mythical massive traffic but they also don't need the large number of links associated with social media success to rank in Google.
Social Media Exposure – The Holy Grail of Truth
Do you have a salesperson claim that they don't have time to play on Twitter, Facebook or Google+. So if your answer is No, either you're lying or not listening closely as this is the most common thing social media consultants have been listening from sales organization for as long as social media has been around. And that is the reason why social media still hasn't really been embraced by sales organization.
Such sales people have still not acknowledged the importance of social media at a minimum. It's both an inbound and outbound marketing tool to communicate with prospects. Is it the best medium to contact all your sales contact? Probably No. But it does allow you to call more people in a day than you'd likely be able to call in a week using a standard phone.
Networking Prelims – Creating a Sense of Attachment
Social media in the words of social selling master, Steve Woodruff, is the best way to reach out to people and be helpful to a lot of folks online. Now in turn providing all of that help creates a sense of attachment between him and his network, comprising friends, colleagues and yes, prospects.
Moving Forward Initiate TOMP
Now this attachment has another benefit, it leads to Top-of-Mind-Preference. Being in the advertisement industry it is one of the most common term Top-of-the Mind-Awareness. For many companies considered this as the holy grail of marketing metrics because it was easily measured and achievement assured that when the buyer was in the buying cycle, you'd be included as an option.
It's not enough to be just considered in the Google it option of internet search. So being on top of mind is okk, but you should strive towards being the preferred top of mind option.
Finally Developing a Social Sales Force
So when it comes social selling or networking, humans have limits. Let's consider there is 24 hours in a day, 7 days in a week and 12 months in a year. Removing things like sleep, kids, wives and husbands, calculate the time left for real work.
Social media in a way gives you incredible powerful set of networking tools to create that sense of attachment and then leverage it to your benefit. Now think about the value of having
Hundreds of social agents actively looking out for your best interest
Amount of conversation these hundreds of agents hear in a day, month or year
Sales opportunities that they might be able to send your way by simply recommending one of their friends or colleagues considering you or your company
Social media gives you the opportunity to grow some big ears to grope any information making news online, so make the best us of it.