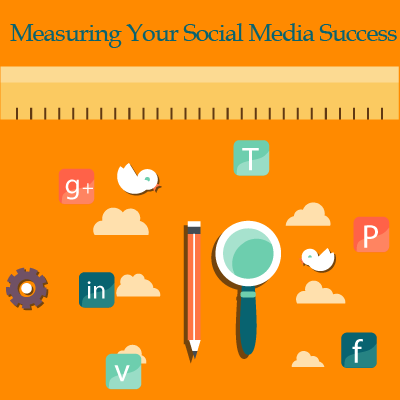 Social media provides a wonderful platform that allows organizations to market themselves. Though each tool is different from one another, they all provide several opportunities for companies to converse with the community and tell them more about their business.
If organizations want to discover the most effective social media platform for themselves, they need to learn the art of measuring the success on social media.
Perhaps, measuring your activities on social media is as important as what you post. Through measuring, you will know if the time that you spent to those sites was worth it, and if not, how to improve your results.
Setting Goals
It is not possible to measure what you are doing, if you do not have a clear goal. So, start by setting a goal. Be clear on what you want to accomplish through social media. Of course, it might take some time for you to understand your community and know what interests them most but through this you have an opportunity to collect infinite data on social media.
Along with a clear goal, you also need to set some benchmarks for success. For instance, set a target to pull 100 fans, while others set the benchmark at 1000 and the rest for higher numbers. By setting targets it is easier to measure the rate of success also helping in improving the same.
Planning Your Campaign
A campaign is when you frequently post something- with a specific goal. It is very important for you to keep your visitors and followers know about your business.
There is no particular formula to decide which social media is good for your campaign; trial and error could be your best way. Brainstorming your social media tactics can bring positive results.
How to measure?
There are many ways to collect data. In fact, there are a number of tools that are provided by the channels themselves to help you measure your success rate on social media. For instance, Facebook insights provide you information about how many people are reading and reacting to the your posts, likewise even Google analytics helps you in tracking the number of people who read your blogs and how many visit your website.