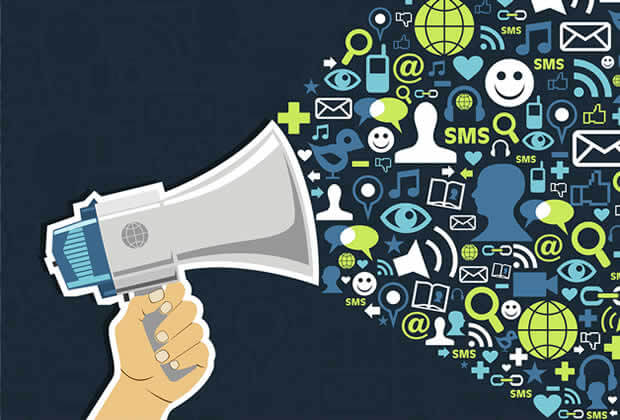 Content Promotion is an important part of any B2B marketing strategy, as the content that is created is only valuable if the right audience is actually seeing it, reading it and most importantly sharing it. Creating good content alone cannot guarantee the success of it, but encouraging the content can, and it is only possible when exact promotion is done to your prospective databases with proper promotional channels like social media, email campaigns and events.
Reasons to Plan:
Here are 3 basic reasons why B2B marketers should plan content promotion:
When all marketing mediums are cluttered with information, buyers can be easily distracted. Therefore preparing a plan can help you to stand out in the crowd.
Many B2B buyers rely on push strategy as finding and trusting new sources is practically impossible.
Promoting media through social channels can lead to maximum exposure also increasing traffic.
The Content Promotion Plan:
1. Bond with your Influencers:
Bonding with your influencers like bloggers, press analysts would guarantee fast and further content sharing, as they share it within their network through social media, blog posts and more. Get the attention by featuring a quote or an interview and taking their feedback that would not only give you the necessary highlight but would also work for them as thought leaders.
2. Write a Press Release:
Press Releases are the most trusted medium to deliver big piece of content, because of its easy way of detailing that instantly grabs the attention of your influencers and readers. However be sure that PRs should be displayed only when you have some high value pieces to write about. Regular PRs can automatically decrease the effect that it is supposed to create.
3. Try out Banner Ads and Post them on your Website:
Anything that is visually attractive can easily direct attention and capture readers mind instantly. If a new piece of content is completed generate banner ads with an equally attractive title and post on the homepage of your website. Visual content has always been able to stand out in the crowd and generate enough interest among the potential leads.
4. Post a Blog and Include important triggers of the Content:
Consider this as thumb-rule or just a practice, but creating blog for your subsequent content, is able to provide a snap-shot of the entire content and what readers can expect from the writing piece. But make sure that your content piece can stand alone independent from the asset itself.
The General Formula:
A tried and tested method of an effective model for coordinated Social SEO and Content promotion is the Hub and Spoke. Depending on your content strategy and target audience, the hub might be a resource centre, a blog, Facebook Fan Page, YouTube Channel or a Website. The spokes are distribution and promotion channels leading to off-site networks or communities. Each spoke has its own unique content and social network characteristics. Relevant content when coordinated with right mix of channels generates overall distribution, reach and engagement.
Understanding the communities of interest and involving them in both content development (crowd sourcing, social engagement, polls) and promotion (Retweets, shares, comments, and links) keeps topics fresh and relevant as well as interesting for the community to promote to others.