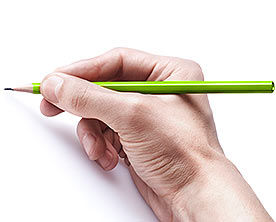 The Christmas holidays are here, that means it is time to get busier than ever before. In between the huge orders coming in, hosting events, tracking holiday promotions and squeezing some time out for family and friends, emails would be the last thing that comes to your mind. Right!!
Email marketing campaigns – The trusted way to approach customers this Christmas:
Email marketing campaigns could be the best way to catch up with your customers in the jam packed race of Christmas. Proper segmentation for better targeted messages would ensure that they appeal to customers and accordingly formulate marketing efforts to correspond with purchase history and gain insights.
The Strategy:
It is all about increasing volumes. Marketers tend to blow up the case by flooding the customers inboxes with messages that they might perceive as spam. Most marketers rest their case by attributing the success or failure of any email campaign to quality of content and proper segmentation. In short if emails are timely, relevant and engaging, it will definitely increase click points and open rates.
The perfect Email marketing campaigns for this Christmas:
1. D-day offers: Nothing can work better to turn fickle browsers into buyers than the feeling of scarcity. Adopt compulsive subject lines like last chance to avail, limited availability, only ** left in stock and this will set the offers rolling out.
2. Sales with return policy: Obviously selling products at discounted price damage profits but in such cases do not forget to include free return policy that would help build the brand in the long run.
3. Online Gift Vouchers: A treat for online buyers, this policy would let the pre-Christmas sales coming in.
4. Parallel products: After the lists of customers are properly segregated as per products or services create a range of complementary email campaigns that would adhere to connected industry and generate volume sales.
5. After Christmas Sales: Post Christmas frenzy start planning for your January sales to clear the remaining stock and add this stunt up to Christmas bonanza.
Try something different:
1. Try split testing: Add up at least 5 variants of your marketing campaign and test different subject lines and analyze which one receives the maximum open rates.
2. Get personal: Include exciting Christmas content and design a whole new Christmas inspired template. Use the same to stand out among the crowd.
3. The auspicious day: The second Monday of December is considered the most active online shopping day of the year. Get it printed!!
4. 24*7 available: So most of the people who are out of town for holidays will keep on checking the latest and cheapest deals on their gadgets, make sure you are there on top of the list.
So if you're are wondering where to start with your campaign, go back and look at last year's campaign, see your emails and understand which strategy worked better. Such useful statistics would dictate your planning and ensure current email marketing success.