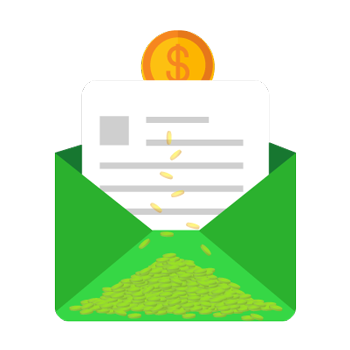 Today, surviving in this competitive world had become a huge task for many businesses. Since customers decide the success and failure of an organization, it's strenuous for businesses to reach customers' expectations. Therefore, having a strong customer base is very essential.
Companies need to target potential customers who are interested in buying their products and services. This helps them in enhancing their presence in the market.
No doubt, an effective marketing tactics can do wonders to your business. And a marketing goodwill can only be made by enhancing the customer service.
To stay ahead of competition, businesses spend millions of dollars on marketing techniques. They don't want to lose their customers at any cost. They make sure that, their messages have reached their target customers. They will ensure it will happen even by spending few extra dollars. Meanwhile, they have also discovered that direct mailing skills enhances a potential growth in the business. This is a good tip that every startup must consider.
Business mailing list consists of names and addresses of all the customers, to whom the marketers market their products and services directly. In fact, direct mailing is the cheapest and cost effective marketing tools that are available.
Defining your market and the audience can be an effective marketing move. It will help in getting more possible responses. It is very essential to identify the recipient, so that your targeted mailing lists work effectively. This in turn means more profit to the business.
To enhance the success of direct advertising campaign, it's very essential to find a reputed broker who provides you with an accurate mailing list. Once you have discovered that the list you have bought or rented is reliable, you can go ahead and use it by contacting your customers through different modes of communication.