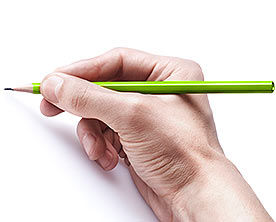 According to B2B magazine report, 93% of B2B companies are using social media for information gathering and sharing. Quite a change from the traditional idea of business to business of industrial and not very social has been ingrained into our minds by general B-schools for long. However, this need not necessarily be the case. The traditional industrial way can be moved more into the social space as buyers are slowly moving towards the social experience with their B2B buying.
Rise of Social Selling (through Web 2.0):
Many will argue that sales, particularly B2B sales, have always been a social activity. After all, selling has always revolved around relationships and hence the focus on networking, establishing rapport, and leveraging existing relationships. Traditionally this was done via face-to-face business meetings, industry conferences, athletic clubs, civic organizations, social clubs, etc.
In the last five years the notion of social sales has changed dramatically with the adoption of Web 2.0 and social media. For starters, social media has greatly increased the scale and reach of our relationship networks (people with whom we maintain some degree of one-to-one contact) and peer networks (people we don't know but whom we see as "people like me".) Web 2.0 technologies have also changed the way in which we collaborate online, with most B2B buying decisions starting, progressing, and often even closing online without any face-to-face meetings.
Social Selling in B2B marketing:
Now every transaction does not necessarily be the B2B way, for instance many B2B marketers are keen on non-traditional way of buying when it comes to smaller transactions and consumables. Many because of two reasons:
Buyers get social experiences in the real world as individuals.
The technology advent has made transactions transparent and decision-making more participative resulting in a far less secrecy in transactions.
More indulging buying experience: Today's advanced B2B buyers wants to be more engaged therefore a sudden surge of younger workforce at many purchase departments. Buyers do not want to just complete the transaction they want transparent, collaborative and open relationships and social media helps connecting people and build relationships.
B2B buyer expectations:
Openness: Buyers expect sellers to be transparent in dealings, pricings and expectations.
Co-creation: They want to be a co-partner in R&D, product modifications, knowledge sharing, evolves to be as partners.
Relationships: Buyers prefer a consultative approach with both parties working together and arriving at the best solutions including pricing mechanisms.
Value Addition: Buyers are always looking beyond the agreed terms and value addition, once proposed buyers would like to take it to pilot.
B2B marketing needs to get more social:
According to a recent study on the marketing channels being used by B2B companies, more than 60 per cent of them use social media followed by 45 per cent in online content, then email and search engine. Print and TV together were accounted for by only 11 per cent. So to capture the untapped B2B marketing has to turn more social.