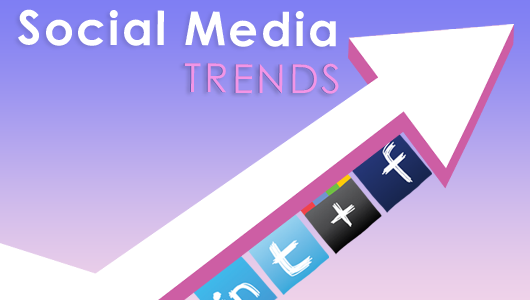 With the rapid expansion of social media, it's incredibly important for every entrepreneur to know the social media trends in order to reach their potential audience in a better way. Moreover, being aware of the social media trends can enable them to plan better strategies and effective methods for their business. Here are 5 trends every entrepreneur should be acquainted with, highlights Jayson Demers in Entrepreneur.
1. Expand: While setting up a new business, it is quite essential to reach out to people which can be done very easily through various social networking sites. Moreover, you must not rely on a single social networking site for connecting with people instead you should have account on multiple social networking sites depending on your resources and time, to reach prospective audience and institute yourself. It is always advised by industry experts that sticking on to one site is always risky because you never know that when the site will dissolve, by which you may lose all your connections and work. Therefore it is advisable to keep all your connections active on other sites as well.
2. Google+: Every entrepreneur must definitely focus on Google+, in order to access Google authority, which will play a massive role in SEO (search engine optimization) by the year end. However, astonishingly popular social networking sites like Facebook and Twitter have no control on the SEO rankings.
3. SEO, Social Media, Content Creation: In order to gain utmost profits for example targeted traffic, branding, sales and a larger sketch online, it is very important for entrepreneurs to concentrate on these three pillars (SEO, Social media, content creation) of online marketing.
4. Visual Content: Nowadays visual content plays a very significant role in social media business. With the usage of visual content, almost 63 % of the social media websites communicate their ideas to people. Moreover, you must be aware of the fact that Video content through apps like Vine and Instagram featuring microvideos, and info graphics on the social media platforms have caught attention of several people as these messages are delivered in an innovative way.
5. Social Media as a Brand Builder: Every entrepreneur should focus on building up their brand, which can be done quite effectively through social media as it impacts on the SEO and helps increase sales. Also, you are sure to get huge return on investments by learning the latest trends in social media marketing, targeting your goals and ready to experiment the strategies.