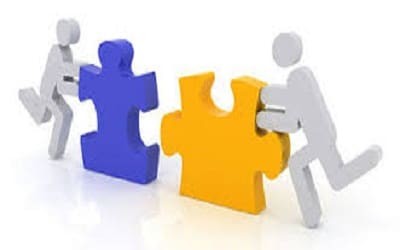 Historically speaking, sales and marketing have always had an ambiguous relationship.
In the past, sales and marketing had most often misunderstanding over what makes a qualified lead, When Sales used to complain that the pipeline is blocked with low-quality leads, marketing, in turn, blamed that sales are allowing hard-earned leads flow away the pipeline like a leak. In the past, these two different opinions had no authentic solution, driving pipelines to become rusty with not adequate free-flowing prospects to help the business thrive.
Suddenly in 2016 "Smarketing" came into the picture that has brought an immense transformation by integrating Sales with Marketing.
Smarketing made sales excited. They approached to a technology that could help them convert visitors, leaving marketing to just deal with the initial step of attracting visitors. Through lead scoring technology sales and marketing agreed on the leads those were qualified before they moved through the process. Smarketing's intense communication process brought a high-powered solution that could bring marketing and sales well-balanced.
According to a study, B2B organizations where marketing and sales are coordinated achieved 27% faster profit growth and 24% faster revenue growth within a 3-year period.

'Marketing Automation' is one of the strategies that supports this trend by furnishing a structure to align sales and marketing efforts as a comprehensible force.
2016 has come up with a conclusion in the sphere of B2B that "The intense-communication between marketing and sales teams is imperative for attaining maximum value from marketing process".
The main objective of Smarketing is to bring a common integrated approach for both the sales and marketing processes of a business.
Smarketing as an approach is the excellent means that helps marketing department promotes the product or service to potential buyers and at the same time helps integrate this process with the sales department's activities.
The close communication established by Smarketing brings Sales and marketing departments meet frequently and agree on a common terminology, and using data throughout the process to identify good prospects and to follow up on how excellently they are followed up.
Smarketing works up-to-the-mark when a firm takes up closed loop reporting by tracking its success with specific prospects from the marketing stage through direct sales efforts.

Smarketing makes Marketing and sales come up with a common goal; hence helps increase revenue. It brings the two divisions to come together by helping each other and creates a culture of honesty and transparency!