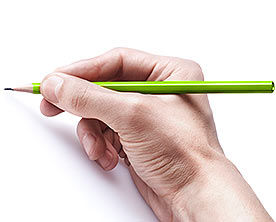 Commencing a business is a great thing, no doubt about it, but maintains the same enthusiasm and keeping track of all the things is not very easy. In this article I will be showcasing 7 critical things that every small business owner needs to keep track.
Updating all the required information and keeping track of all the critical things happening things is must for every business organization, especially small or a start up organization. Some important stuff just needs to be available on paper in case your computer dies, or you're not in the office and someone else needs this info.
You can keep track of all of this in a spreadsheet or text document, but you need to print it all out and save it in a folder too.
Your Internet Service Provider
If you have internet service in your office or place of work, you have an internet service provider. Note down their customer service number. Find their emergency contact number. Write down your account number, username, password and any other important access information.
Your Web Hosting Company
This is the company that owns the server where your website lives. Try to find what your account info is. Never wait until the day your website stops working. Make sure that you are the owner of this account and not your former receptionist or your brother-in-law who set up the account for you.
Your Domain Registrar
Your domain name mynewweb.com is registered with an approved company that is allowed to provide web addresses and they are a domain registrar. Some web hosting companies throw in domain registration as an additional service. So your web hosting company may also be your domain registrar. But in most cases, it's a separate company. You may have registered your business domain name some years ago, and you've changed web hosting companies and redesigned your website several times since then. But if you ever need or want to move your domain from one registrar to another, you will find out how painful it is to do. And you'll be glad you spent the time finding out and writing down who your registrar is, when your domain name was registered, when it expires, and all of your account login information.
Your Web Designer/Developer
Someone must have built your website. If that person wasn't you or one of your employees, get their contact information today. Along with, find out programming language that was used- you don't have to learn it, you just need to know what they used.
Graphics and Stock Photo and Videos Accounts
It's understood that you may have purchased images and photos from a service like iStock Photo. Or your web designer may have purchased images and photos to build your site. In order to prove that you have purchased all these things and have paid to the following vendor, you need to make full details of the account.
Social Media Accounts
Does your business have a Facebook page? A Twitter account? A LinkedIn profile? Google Places, Google+ Foursquare or any others? Do you know how to log in to each of these? Do you have the account info for them?
Link Building, Link Buying, Link Exchanges
Hopefully you're not buying links from shady websites that promise you traffic. And you're not exchanging links with businesses that have no relevancy to the line of business you're in. But if you have any accounts for link building using any method, find out what your account info is and add it to this folder.
So, these were some of the important practices that need to be implemented as soon as possible. Whatever you are doing in your business it should be noted down on white paper or you say it should be locked in your database. Doing these small things will definitely wonders your business. As it's said, nothing is small until and unless you underestimate it!