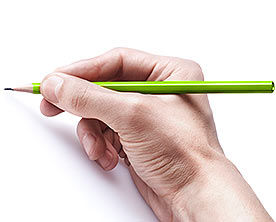 Talking about last year performance it was pretty average. On many levels many companies big and small, established and start up weren't able to achieve their sales, revenue, customer growth targets. And like pass the hat many sales drivers blamed the economy and a lack of customer demand for sloppy sales. However after analyzing deeply, it was found that internal executives did not utilize their full potential when it comes to sales and marketing.
Market Driven Techniques:
In this current competitive market scenario it is advisable to have your marketing campaigns fresh, new and on target. So this year lets push your marketing to high speed with this seven point triggers:
Trigger #1 Evaluate Customer Behavior
Smart marketing rests entirely on understanding your customer. You are not only required to analyze who they are, what they buy and why they buy but also why they buy from you? Increase your efforts through social media, message boards and blogs and receive direct feedback from customers or clients or via sales line people.
Trigger #2 Announce Special Promotions
You can use special incentives to draw customers to short term promotions. Consumers this year like the last one are looking for special deals with good prices and great value and promotions seems to be a winner for all economic group. Coupons are increasingly vital and there is a major rise in popularity of online coupons.
Trigger #3 Scrubbing Lead Management Process
Over the New Year breeze lead tracking and follow up may have become a bit haphazard but make sure everyone who takes inbound calls asks every new lead where they heard about your company. Make the leads generated by your online, print, broadcast, and advertising trackable and if possible follow up all leads within 24 hours.
Trigger #4 Emphasize on New Thoughts
Ideas can come from anywhere; do not solely rely on small team or your marketing staff to produce them. Make innovation everyone's responsibility this year with categorized brain storming sessions, company retreats or by giving special recommendations to individuals with smartest ideas.
Trigger #5 Renew Retention Campaign
Any email or direct promotion mails that go out to your entire customer base? This year, use email to jazz up your email campaign by putting it on consistently weekly or bi weekly schedule. Quite soon you shall discover the incentives and messages that works best to retain and upsell current customers and convert prospects, yielding highest return on investment.
Trigger #6 Learn to Share
This is the era of social responsibility; customers wants to know if you are good corporate citizen this shall be a good time to associate with a non-profit. Businesses tend to generate a different type of reliability by helping community based causes. You can provide pro bono services or undertake a promotional campaign to raise charitable funds. Only make sure to promote the undertaking via press and website to make the most of attention generated.
Trigger #7 Refresh the Content
Have you checked when the last time you updated the content of your website was? Since your website is the first place your prospects check out to know more about you, it's important to make the site content and appearance appear as new. Make them feel all the content generated is relevant and crucial.
Participate and make sure all your sales objectives are met with motivated executives who are ready to make a difference with positivity.