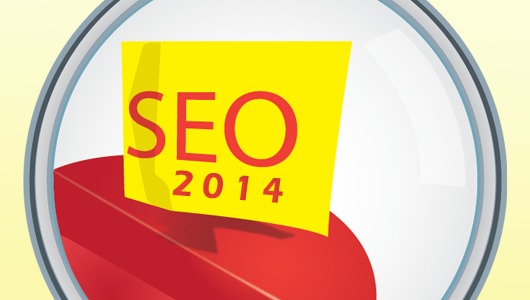 The SEO landscape is changing rapidly with time, therefore if you are an entrepreneur who relies entirely on a strong online presence to connect with clients then you must certainly know that flourishing SEO strategies includes varied components like mobile optimization, content marketing, brand building, and social media integration. Listed below are the SEO trends for 2014 analyzed by Jayson Demers.
Three pillars of efficient SEO:
Links, content and social media are the three most essential components of a strong SEO strategy. Keep in mind that the content should focus on your audience's requirements and should have enough potential to take definite profit-generating actions. Social media boosts your accomplishment, making it distinctive that users find your content precious. To prove that your site is trustworthy links from high quality sites strengthens your concreteness.
Integrated role played by Google+ with SEO:
In-order to help out in analyzing sites Google highlights on social media that it is relying more than ever on human signals in the form of shares. Therefore, it is time to execute a strong social media marketing presence and a strategy that makes it easy for people to share your content.
Brand building is more important
If you want your site to rank well with time than it is quite important for you to concentrate in building up your brand than building up your links. Remember that a tough brand plays a significant role in SEO.
Mobile optimization
Today with increasingly usage of smart phones and tablets it is quite evident that mobile content strategy is no longer exceptional. Moreover, the release of Google's Hummingbird updates has made it quite difficult for sites to rank well without a mobile strategy. Apart from that you must know that an approachable design assures that your site looks great across a variety of mobile devices.
Content marketing
The content marketing trend is the top lingo today and many more years to come. Therefore brands need to get accustomed in creating content by highlighting their own stories that can gain maximum attention of the audiences.