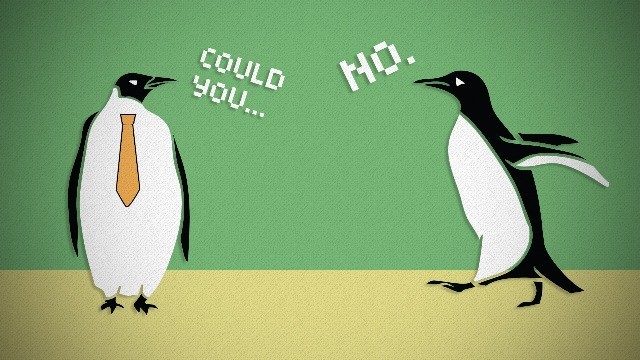 According to statistics, Google witnesses an approximately 5 billion searches per day. It's most likely that out of this number, there will be thousands of searches for the products or services your business may be offering. For attracting clients through the internet, it's essential to get your website listed on Google.
The optimization of your web pages for the right keywords can help your website rank high in the search result, giving your business more visibility and helping to get new customers. Search engine optimization (SEO) is an effective tactic to get quality leads through proper targeting of keywords that customers in your industry are mostly searching for in the search engine.
SEO tactics and strategies keep on changing every year. Hence, marketers need to stay alert and adaptable to the latest trends and updates in the field. As the year 2018 is approaching, here is a guide to help business avoid the following five SEO mistakes for the coming year.
1. Stuffing too Many Keywords
Using unfair strategies to manipulate ranking in the Google search engine will continue to be a big no for marketers in 2018. Google will never entertain such activities, and once your web page is found to be overstuffed with keywords in the Meta tags or the website content by the search engine crawlers, your site will be banned or penalized either temporarily or permanently across various search engines.
For Example:
Repetitive use of similar words or phrases very often that it becomes over the top, for instance: "We sell customizable email list. Our customizable email list delivers accurate and verified data. If you invest in our customizable email list, contact our sales team for the customizable email list at customizable.email.list@example.com."
Solution:
To avoid being penalized by Google, create unique and relevant content that helps your customers find your website. Use keywords that are relevant to the subject of the specific page. You can also include long tail keywords to refrain from repeating words.
2. Use of Duplicate Content
Similar content found on more than one web address is referred to as duplicate content. The same material, when detected by Google on your site will not only hamper your website ranking but also invite severe consequences leading to permanent removal from the search results.
If your site has duplicate content, the chances of its rankings and traffic getting badly hit are high as because search engines don't know which version to rank in the query result and thus will be forced to select the most relevant copy of the same content, reducing the visibility of all the duplicates. As a result of which, your web presence as well as put all your years of SEO efforts in vain.
Solution:
To help your site get appropriately indexed and avoid duplicate content, first of all, focus on creating fresh and useful content. Keep your old content updated from time to time to eliminate any loopholes. Apart from these, here are the ways to deal with duplicate content:
Use of RedirectPermanent (301 redirects)
Syndicate your content carefully
Minimize publishing of duplicate content
Keep your internal linking same every time
3. Allowing Spam Comments Appear on Your Site
When there is resource section on your site offering informative content to visitors in the form of blogs, articles, videos, infographics and more, obviously there will be comments section at the end of creative piece asking readers to share their opinion on the same.
Often these comment boxes transform into a spamming platform with inappropriate remarks and irrelevant links that are not legit. Such activities can affect your site's rankings, impact user experience and quality of your website in a negative way and lead to filling of the valuable space on your site with uncontrolled comment spam.
Solution:
The only way to avoid it is by keeping track of the comments and deleting the ones that can damage your site's reputation in the search engine rankings.
4. Making Way for Artificial or Unnatural Links
Manipulation of page rankings by purchasing links or involving in any link schemes is considered to be a violation of the guidelines listed by Google Webmaster. Links created with the purpose of improving search rankings is an unnatural link according to Google.
For example:
Offering a free product to a reviewer and asking him to review that to gain link is considered unnatural by Google as the link was not earned naturally. Instead, it was obtained by offering something in return. Such links derived from link scheming can lead to incurring of heavy penalty.
Once a site is tagged for having unnatural links, Google sends a warning asking to delete or alter it within a time frame of six months. It is advisable to avoid such activities as it may affect search rankings of your page.
5. Leveraging Popup Ads
Before going ahead with a popup ad in the year 2018, think about how you would feel as a user when a popup window appears in the middle of an important article you are reading on a website. You would be annoyed, right?
Similarly, when visitors coming to your site face the same, they are likely to feel the same that you must have felt. This kind of forced advertising creates a bad user experience, and as a result, Google search engine lowers the ranking of your pages comprising such ads. So, keep popup ads away from your SEO practices.
Wrap Up
Google Webmaster is very strict when it comes to the SEO tactics being used by marketers for letting their sites rank high in the search result pages. Hence, any little mistake in your optimization efforts may ruin all your efforts in a blow.
So, it is better to follow the guidelines on your part to help Google index your website for the right reason.