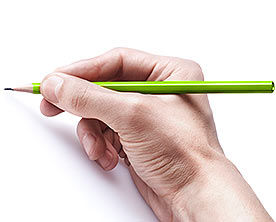 So is your business missing the mark on your email marketing campaign? Why is your email not able to generate desired effect? The reasons can vary from bad email contacts to unprofessionally designed email format. Similarly let's discuss 10 brief reasons as to why your email is wasting your customers' time and also your marketing efforts:
Spoiler #1: Remembrance issue:
Lots of reason stands behind this if you are not sending the first email quickly or if there is time lapse between messages. Also if the branding is not exact, it may leave the customers in dilemma.
Treatment: Send the first message quickly, stay in touch and keep reminding the consumers about value proposition.
Spoiler #2: Dumping Campaigns:
When consumers sign up for your website you commit that you would send a message a week, important updates or emails tailored to their preferences and now the number has increased.
Treatment: Immediately take note of it and reduce the number if they want to unsubscribe, offer to decrease the number.
Spoiler #3: Uninteresting, Unattractive:
Work on them, if they start feeling that your campaigns are uninteresting they will soon lose interest.
Treatment: Spice it up a bit, include user generated content or questions to keep the customer engaged.
Spoiler #4: Continuous Sales:
I just spoke casually to an insurance agent about their related products/services the nurturing page suddenly turned into aggressive selling campaign, forcing me to get off the list.
Treatment: Market mixes your campaign and pitches in the right time, do not over show desperateness for sales.
Spoiler #5: Not relevant:
Sometimes we get so excited by the new launches or by our product mix that we forget about consumer preferences and choices. We forget that the consumer already purchased the product or has no interest in it.
Treatment: It will be good if you can segment the consumers based on their preferences, or keep asking for general feedback of if you are missing the mar or your shortcomings.
Spoiler #6: Tested Content:
Consumers are not here to test your content, consider yourself when you have received emails with broken images, poor content or landing pages landing to nowhere.
Treatment: test your campaigns internally and then take the decision of posting them to the group.
Spoiler #7: Lengthy loading time:
If you do not have the bandwidth, do not send high animated mails it may just turn the consumers off, they might wait for few seconds and then turn it off.
Treatment: Page load issues break campaigns into smaller segments and then send.
Spoiler #8: Ugly Face:
You look bad on Mobile and at current most of the people are twin attached to mobile.
Treatment: Design your message with mobile in mind and reduce the content to be sent over mobile. Segment and target those who are mobile attached.
Spoiler #9: Display Consumer data:
You may think it is a good personalization to display consumer information within content, now consumers who become alarmed do two things either they reduce sharing information with you or refer back to the paper statement.
Treatment: Never misuse data entrusted to you and present the encrypt information to them.
Spoiler #10: Mismanaged information:
How many mails have you received that were goofed up with right name but wrong content. Many right.
Treatment: Audit your partners to make sure they know what they are doing and always, always test mail before sending.
Check the spoilers and expose them to proper treatment for better response to email marketing campaigns.