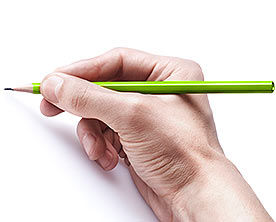 Yes this is true and can happen to you. You just need to have a strategy by properly synchronising 8 C's of wonder and receiving the maximum on every dollar spent. Counting all my experience into digital marketing efforts optimizing the effectiveness and return on investment from B2B online marketing practices within your organization.
The 8C's of Wonder:
1. Content:
Well you have to be extra careful in this. There should be consistent, relevant and suitable thoughts showcasing the product, solutions or services of your organization and the industry that it belongs to. It should be in sync with the different channels that you use. For an email introducing an article, the article should be quite detailed, content for a blog post should be quite detailed similarly content for a blogspot needs to short and to the point.M
2. Communities:
The products, services and solutions on offer will determine how your market will prefer to interact with you. Figure this out and build your communities accordingly. As soon as you attain a like, follow, connections make your effort to nurture this audience appropriately. Focus on the quality of contacts rather than quantity and see the wonder happening.
3. Channels:
Considering the amount of digital channels present in the online space, it becomes the necessity of the hour to continuously optimizing them. Analyze the market, keep on trying new things, conduct polls, take feedback from your customers and ask them what they prefer. Marketers who have adopted Facebook and others in their marketing strategy have benefitted notoriously from the forecast.
4. CV's
It is always advisable to create online resumes for all your thought leaders. So if you are share a thought that includes the view of thought leaders, provide a link to the person's LinkedIn profile.
5. Change Management:
Wake up, you cannot manage B2B digital marketing in isolation, It has to be a shared responsibility. Developing a change management strategy to educate the relevant persons within your business on the positive effects they will experience by utilizing the digital channels effectively. Teaching them Twitter would require you to go through an entire process of showing examples of business meetings created, proposals being requested and business deals won.
6. Call Back:
Every successful B2B digital marketing models have a appreciated process from start to finish. At a specific point you have to pass leads to your sales team or someone responsible for taking the process to the next stage. Follow up is extremely important and every now and then you have to the same.
7. Closing the Loop:
It usually starts by taking proper feedback from the business in terms of meetings, requests for proposal and business won that is important. Make a point by asking regular updates on the leads sent. File the same and report back when required.
8. Compliance:
Be in consulting relationship with a digital communication specialist and get them to assess your existing environment and to provide regular update if you're complying with the existing legislation, if not what extra do you need to do.
After closing down on the 8 wonder C's you can witness the automatic increase in return of the every dollar spent. Every effort needs a strategy and once you know how to align all of them you are on the way of profit.