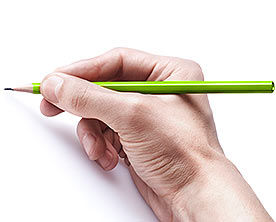 1. For optimum results, your referral program should focus on delivering you leads from several channels simultaneously. However, setting up such a system will require you to dabble in a host of lead generation portals including social media, bookmarking, etc.
In fact, social media is one of the fastest ways to go viral right now, even among B2B circles. All this will also require you to create a consistent, powerful online presence so if you don't have one yet, get cracking.
2. Referrals aren't simply the result of a single delighted customer. It's a carefully coordinated process that needs to be studied, understood, tested, measured, tweaked and re-implemented. Each referral comes with at a cost and you're going to have strike a balance between what you expects to reward each referrer against what you hope to make out of the sale. Also, you may want to implement a lead qualification process to help scale rewards to the profitability of each referral.
3. You won't be drawing any business in if you don't get the word out. Advertise your referral rewards program on your website and via e-publications like email newsletters, press releases, sales letters and brochures. And advertise often a single showing isn't always enough to burn the image of your rewards and benefits into the average user's mind.
4. Often you'll have grizzled, pitch-worn sales reps tell you that you should ask for a referral the minute you close a deal. Their reasoning usually goes a little something like this when you close the deal is when the customer's sense of obligation is at its highest.
Well, I beg to differ.
I've made a career out of selling high-quality data products and marketing solutions and in an industry like mine the customer isn't necessarily overwhelmed by gratitude at the point of purchase. It's only AFTER actually using the product and reaping the benefits that they really start warming up to you and then, and only then, is the customer's sense of obligation at its highest. And that is when you ask for a referral.
5. Rarely does humility go awry – especially when it comes from a brand to its most loyal supporters.Don't forget to thank each and every referral source with some sort of personalized communication. Even if you only have the time to send an email, don't forget to do so. It can mean the difference between a glowing reputation and a few ragged cheers from a few ragged fans.
Typically, only 15-20% of your customer base is likely to generate a referral. That percentage represents your potential brand advocates and evangelists. Hold on to them and keep them happy at all costs. That means extra services and lots of efficient follow-up support. Remember, these are the clients that you've made happiest; continue to do so and you'll soon find that a trickle of referrals becomes a surging flow.