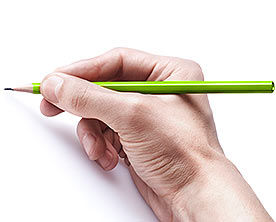 Recessions can be a little daunting to the average business owner. Especially when you watch seemingly sound financial giants totter and fall leaving a wake of creditors and repossessed homes in their wake. However, recession don't call for a loss of heart but signal a time to rally together as you snip off loose ends and tighten up your commercial vessel. Here are a few ways you can combat the effects of a recession while still turning a healthy profit.
Focus On Current Clients
This is the time to be looking at core customer retention methods. Make sure you increase the amount of time you spend on customer relations and consider executing a fresh mailing campaign to remind your existing clients of just how great you are and why you've become indispensable to their lives. A recession is when you tend to lose most customers to cheaper brands so ensure that your product is viewed as having great value for money. Create fresh offers while enticing them with bulk savings and your amazing personality. Remember, in bad economic times, people buy from who they know.
Do Not Cut Back On Advertising
A lot of companies shelve their advertising agenda the minute they get a whiff of an economy in recession. A lot of their competitors use this temporary lapse to swoop in and steal away chunks of their market with sustained publicity and better brand positioning. Consider if that's what you want for your company and see how you can establish your superiority over panicking rival brands.
Switch To Low-cost Business Expansion Strategies.
There are tons of cheap ways to find and pursue customers, so make sure you're utilising every tool at your disposal. If you haven't had a strong presence on the web yet, now's the time to establish one. Web marketing is about as inexpensive as it gets and can land you some great leads even at the height of a recession. Plus, the internet has great potential in terms of raising brand awareness. Viral marketing, social media and email marketing are just the tip of the internet iceberg, but nonetheless afford you a very efficient set of campaign strategies that won't kill much needed resources. SEO falls into a similar category since it drives targeted visitors to your pages. If you aren't acquainted with these marketing terms, find a marketers' dictionary and start doing some serious research.
Hire Temporary Help
In any recession, lay offs are inevitable. The only good thing about this is that it creates a pool of experienced talent that is willing to work at reduced costs. If you believe you need extra personnel, try tapping into the communities of freelancers and part-time employees that every recession generates. This will also give you chance to try out multiple professionals, so that when you eventually get around to hiring, you know exactly what kind of skills to expect.
Repackage Your Products – Reposition Your Brand
Change the way your product is perceived to a more value-based brand position, without compromising on quality. Most customers won't really want to shift from an established brand unless it's a real drain on resources. If your product tends to be on the pricey side, you can counter this by offering bulk saver discounts and highly economical small packages.
Boost Employee Morale
This is especially important if you've had to institute a few lay-offs around the company. Initiate training programs for your remaining employees and consider giving bonuses to those who work especially hard. This will help make them feel financially secure while reinforcing the idea that you are a benevolent employer with their best interests at heart. Your sales and overall company reputation is likely to improve substantially when you have a happy set of employees, and that's an asset not many can claim to have in a recession-hit economy.
Pretty much all you have to do in a recession is stick to your advertising guns, pull out a few more and appreciate your customers while adding value to your offering. Once you've got all that covered, you just need to ride the wave until the good times come rolling!