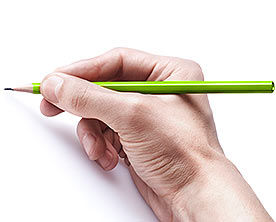 An effective survey conducted across U.S. by Crain's, a leading B2B magazine conveyed results that the sales cycle of most B2B companies has prolonged, increasing pressure on the marketing organizations to boost brand awareness that would help deliver leads and effectively nurture them through a lengthened buying process. Also most of the time marketers are struggling to optimize online marketing mix with most of them unable to segment and target the right decision-makers or measure program success across the entire marketing funnel.
A similar survey conducted by MaketingSherpa shows that more than one-third of B2B sales cycle from first inquiry to closed deal last seven months, or longer. They also emerged with three very interrelated marketing areas that address this challenge:
The strategy of Lead Nurturing
The tactic of drip marketing campaigns
The use of marketing automation software tools
Lead to Sales ready Prospect The New Dare Test
A lead generated is rarely a lead ready to pass off to sales cycle until nurtured properly. If your lead nurturing program is not strong enough to keep in touch with the shortlisted, there are grave chances to lose them in due course of time.
And to achieve this content shall play major role, a vendor-agnostic role article from an industry can do vendors. Other touches might include an invitation to an event, such as a webinar, or may be an executive summary and key takeaways list from an event.
Key Truths:
1. Existing Gap Marketing Mix with Sales Pipeline
Less than 40% commented that their online mix is meeting the needs of the sales pipeline
60% say their biggest challenge is to generate more leads
55% say that reaching more of their target audience is their greatest challenge
36% feel marketing programs very effectively address stakeholders in the buying decision.
2. Unachievable target Brand Differentiation
Almost 79% confess that brand differentiation is a major priority for their organization. Also 60% of marketers report that they are not fully satisfied with their current efforts to differentiate on brand alongwith existing confusion about which marketing channels drives awareness.
3. Ineffective Targeting and Engaging decision-makers
Around 81% of B2B marketers must contend with multiple decision-makers during the sales process, but only one third (36%) feel their current marketing programs effectively address all these stakeholders.
4. Better Visibility Start Valuing Marketing Programs
Measurement still continues to be a big issue as 36% of respondents report their biggest online challenge is to accurately measure and attribute online conversions to the correct marketing channels. Less than half of the marketer, around 42% says they attribute success across the entire marketing funnel.
Small or Big Every marketing needs a Kick
More or less the challenges faced by online marketers with respect to campaigning are same. While a small organization would have limited leads to manage the leads manually a larger organization may however require marketing automation to run an effective lead nurturing program. In the end small or big every nurturing campaign would require a kick.