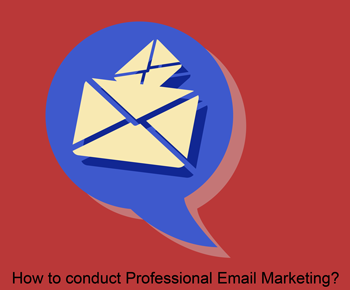 Everything in our society today has become online with the increasing usage of digital devices like computers, laptops, smart phones and tablets. Therefore, marketers today prefer to advertise and promote their products or services through Email marketing which is more cost effective than an expensive direct method that was used in the past. However, the question arises here is that what makes a professional marketer have to look out for when using this tool?
According to several industry experts, numerous systems have to come into play in order to be able to properly operate all that is essential to reach a client base via email. Firstly the professional conducting the email marketing process must understand the reason of mailing the material to the receiver.
They need to understand that, are they just sending to introduce themselves to prospective users of their organization or as a method of welcoming them to the fold? Similarly, they must understand that, do they aspire to publicize their on hand products or services or a fresh new set of products or services that was not previously advertised by them? Last but not the least they should understand that, are they using it to endorse a supplement company or a completely autonomous company to which they are associated? After grasping what they fully want to accomplish, marketers can correctly design and set their marketing campaign.
Moreover, marketers will have to figure out how emails are mailed to some degree. They should keep in mind that a specific group of people prevent receiving inappropriate files to their Inbox, and have different kind of filters on their computer systems. Therefore, they must know that what wording can activate such spam filtering, which may facilitate them to send the information through in order for the receiver to accept the delivery of it.
The top priority of every marketer should be able to attract the reader's attention and then maintain it; therefore they must create documents that are worth viewing. It is usually seen that attractive documents are also forwarded by the receiver within his/her network circle, which in turn increases the number of potential clients.
Furthermore, marketers performing email marketing practices must know the legal requirements in doing so, as by forwarding inappropriate mails and by using incorrect email addresses can cost them hefty penalties.