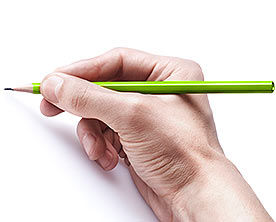 The web is growing at a phenomenal rate and marketers done really have a choice any more when it comes to creating an online campaign. But, strangely quite a few companies resist the tide of innovation and refuse to place their companies within the hallowed servers of the World Wide Web.
By shunning all forms of online marketing, a business is consigning itself to slower growth rates and reduced profits. And by detailing the major benefits of taking your business online, I hope to push the last few obstinate stragglers to join the rest of the business community in the ocean of connectivity that is the internet.
Targeted Advertising vs. Not-So-Targeted Advertising
Traditional avenues of advertising broadcast ads to general market with only the most basic targeting tools. For example, beauty products might be advertising across a range of media including women's magazines and lifestyle TV channels, as well as major mainstream publications and mass media portals.
With online advertising, however, you gain the ability to target a highly specific audience based on the kind of content they view.
Analytics, keyword bidding and a host of other tools developed by internet advertising companies allow you to pick and choose the kinds of customer that your ads are exposed to, allowing for a much more efficient and effective marketing system.
Measurability
Say you have a huge billboard placed by the side of a busy interstate. How do you find out the number of conversions that it generated? The answer you can't. The same applies to TV ads, radio jingles and print ads and virtually any form of traditional advertising (barring direct mail). Beyond looking at your sales trends and those will give you a broad estimate that cannot really be relied upon, you have no way to determine the effectiveness of an ad.
E-marketers, however, have a host of tools at their disposal that allow them to track conversions that include the largest orders and the smallest purchases. They can even determine the concentration of conversions, impressions and the total ROI gained within any given area and demographic.
Additionally, unlike traditional advertising, the online variant facilitates constant testing and tweaking of ads and helps take optimization even further.
The Price Point
How much does a print ad cost anyway? Well, depending on the size of the ad, the quality of the publication and readership levels, it can cost anything from a few hundred dollars to a upwards of a hundred thousand dollars. And when it comes to a TV ad, entry-level costs escalate dramatically at the very least.
But on the web, you only pay (often in pennies) for every time someone clicks on your ads, instead of targeting a huge general populace at a fixed price. By micro-managing each ad, a marketer can create an internet campaign generates a much higher level of profit (relative to cost) than by taking a traditional approach.
Plus, you can rapidly tweak your ads in terms of distribution, concentration, target audience and a host of other factors. If you needed to tweak your print or TV ad, you'd have a tougher, longer and more expensive process on your hands.
More importantly, the low cost of online advertising makes for highly sustainable campaigns and fewer wasted resources.
Constant Global Coverage
Why internet advertising works so well is because computers now form an integral part of our lives and acts as a multipurpose interface for work, entertainment, commerce, etc. Over 2 billion people are on the internet today and an online presence allows you to reach them in their offices, at home and (with advances in mobile technology) even while commuting.
Ad being an information network, the internet can be used to transmit ads across countries and cultures, unlike their traditional counterparts that need to be separately launched across a region.
Faster Sales Cycles
Traditional advertising works by making such a large impact on the viewer that they actually remember the brand at a much later date, preferably when the reach the point of purchase, like a retail store.
Online advertising, however, facilitates faster growth by using the internet as a sales portal. When a consumer clicks on an ad, they are directed to a landing page that offers them the chance to instantly make a purchase. This is much more effective sales system when compared to traditional models.
Despite the clear benefits of internet marketing over traditional media, I don't necessarily advocate a wholesale shift from one medium to the other. TV, print and radio ads are still quite effective when it comes to converting certain demographics that the internet hasn't penetrated.
Instead, what I suggest and strongly recommend is increased expenditure on internet advertising since many enterprises tend to ignore it completely. The web should always take up a considerable part of your marketing budget, as much as 40% (depending on your product and target demographic) and quite a few marketers simply refuse to acknowledge this. If you intend to build up an effective marketing campaign that optimally utilizes the most effective marketing portals, get ready to invest heavily in a substantial online presence.