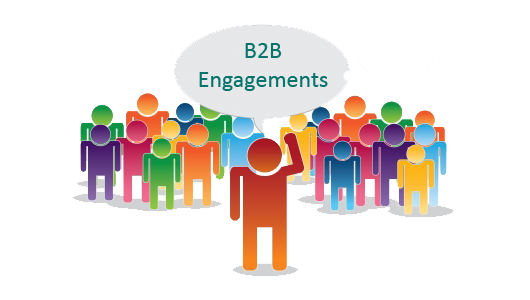 Business going live and online is significant, but retaining the same potential in grand search engines matters! How to achieve that? Strategic SEO analysis is the appropriate answer to the question. Yes, SEO is capable of giving the required airlift to take the business to next level.
Before – Business going live
B2B is one of the right models to create a huge capital for long term growth. Initial stage of the business should be demanding and powerful to catch the attention of corporate world. Enterprises should think out of the box to gain maximum B2B leads.
It is important to have focus on end users of product or services. Business models should be based upon advice and partnership for positive impact. Focus on solving problems rather than selling the product or service you have for progressive business. Accept the challenge: Deliver a complex process to boost the reputation and add many values for further engagements. Prioritize quality over quantity for positive feedback from the market.
After Business going live
Is your business crumbling due to lack of visibility on search engines? SEO can save your day! Getting your landing page on search engine index is challenging task. If it is done, business scenarios can be reinvented to mould a new set of success.
Though, it is a number game, hitting the top charts will bring significant opportunities for business. What it takes to hit the target? Research the keywords that pins your website to search engine index. Bet on niche keywords: targeted and relevant words with low competition to get maximum benefits. Look beautiful and simple, search engine spiders will notice. Focus on site pages, custom titles, descriptions to boost online presence.
Social media marketing is the powerful tool to improve the B2B leads for your business. Build your online reputation by tweaking quality contents. Add many attractions to site by uploading articles, videos, info graphics, and power point presentations to drive the traffic on site, which leads to increase in B2B sales. Content is king still holds true on many occasions as search engine provides high rank for relevant contents. Be genuine; avoid plagiarism to prevent from getting blocked. Promote the products and services on every platform like facebook, linkedin, twitter, blogspot to get maximum exposure on your business.