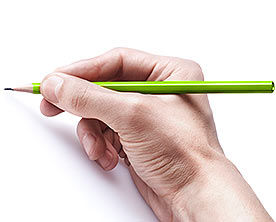 When it comes to SEO, there is no way to over-emphasis the importance and need for on-page optimization. Thousands of high-quality backlinks mean nothing, if a search engine crawler can't relate your page to your targeted search keywords. That's why it's pretty damn important to make sure each one of your web pages is fully optimized toward a prime selection of keywords and that your content and navigation is search-engine friendly.
One of the best things about on-page optimization is that if done right, you don't really have to alter it for a considerable length of time. In the process, it affords you higher visibility on SERPs, better indexing and drives a much larger volume of traffic to your site.
Here are some essential on-page SEO tips to help you boost your site rankings.
Note: This article assumes you're familiar with the most basic terms involved in web page design and coding. But if you aren't, well… May the force be with you.
1. Optimized, Unique Content
When designing your content, make sure you include your targeted keywords in the header and the body copy. This helps add relevancy to your content from the crawler's point of view. If your site has absolutely no keywords in the copy, there's good chance you aren't ranking as well as you should be.
Don't repeatedly stuff your pages with keywords though. That's a bad, bad thing to do and while this technique may give your site a brief flare of attention, it's only a matter of time before Google catches on and sends it down a one way route to SERP no. 100,000.
At the end of the day, keep in mind that 90% of what you write is for the user, not Google. It's a fairly easy balance to maintain once you get the hang of it, so incorporate keywords into well-written headlines and keep your copy engaging. A few keyword permutations here and there would go amiss either. Above all, be unique.
2. Internal Linking
Especially useful for sites with a larger number of deep pages, linking your pages together internally helps navigation and makes it easier for crawlers to index information.
A great way to create a network of internal links is to incorporate them into your copy. This adds a greater degree of relevancy to each page and effectively creates a linking chain that lets the crawler quickly traverse and index your entire site.
3. Keep It Fresh!
Update you content on a regular basis. In fact, create a posting schedule that lets you update at least two, three or four times a week and adhere to it religiously. Don't be meaningless either. Your content should be relevant to the keywords and topics that your site covers.
4. Meta & Title Tags
Titles tags are all important and will hold many of your cherished target keywords. When adding title tags to each page, try to make them relevant to the page content rather than using generic keywords. The same applies to your meta tags, although these will tend to be longer will allow you to include a greater number of keyword permutations.
This will help Google understand and index your page better and will increase individual page rankings.
5. Mapping Your Site!
Remember, on-page SEO is all about making it easier for search engine crawlers to index the most relevant information on each page. Sitemaps help you do just that. By creating and uploading an XML sitemap, you can help crawlers plumb the depths of your website with relative easy, relieving confusing and boosting overall indexing efficiency.
6. Is That A Picture? Explain!
Google's crawlers only read text. That means images aren't indexed. If you've used lots of graphics on your pages, you're going to want to add image alt tags that describe each graphic in a format the crawlers can understand and process.
Basically, you add textual descriptions (I.e., targeted keywords) to your images to help you page achieve a greater level of optimization. Google will love you for it and securing Google's love is one of SEO's primary goals. Again, no key word-stuffing!
Oh! And try to keep Java and Flash elements to a minimum. Crawlers can't read them and you can't quite attach an alt tag to these files either.
7. Friendly Neighborhood Urls
You can create SEO-friendly URLs using a multitude of free (and paid) tools available online.
What's the rationale behind this? When it comes to URLs, crawlers find it much, much easier to index something that looks like this,
http://www.easycrawling.com/blog/2011/10/26/i-like-easy-reading/
rather than a URL that looks like this,
http://www.easycrawling. com/blog/read?t=-8eqdOGgP-c&feature=easy_read
Get it?
8. Design-Wise
Design matters are best left between you and your inner creative buddy. However, keep in mind that your site is going to have to be as user-friendly as possible. That means a layout that isn't confusing, easy navigation and zero tolerance for 404 errors. In a word SIMPLIFY.
These are the little things that go a long way in honing your competitive edge. By implementing these techniques in conjunction with sustained off-page efforts, you'll watch your website steadily rise up the SERP ranks and in view of the traffic your likely to generate, you may want to upgrade your server capacity.